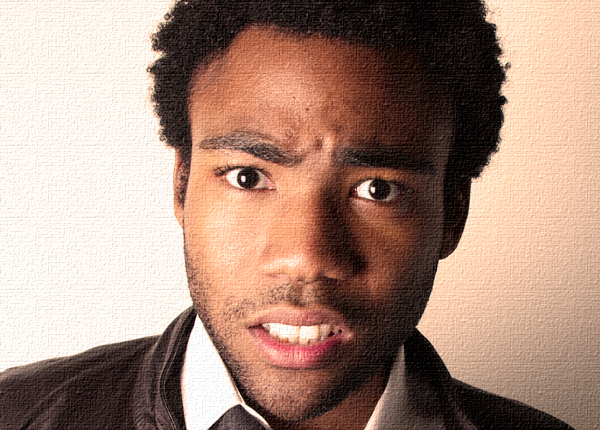 Childish Gambino is an open book in a lot of ways. Through his comedy, interviews, and very personal style of hip-hop, he's sprinkled in a lot of insight into his life. He's always in the spotlight, and whether you're a fan or not, you probably already know some things about him. But do you know what his favorite karaoke song is? How about his favorite black nerd?
Here are 15 Things You Didn't Know About Childish Gambino…
Hit "next," click the pictures, or press shift+right to read on…

Seal's "Kiss From A Rose" is his favorite karaoke song.
Donald Glover's favourite karaoke song is none other than Seal's "Kiss From A Rose," which was also featured on the soundtrack of Batman Forever. Not only does he actually like the song, but he told GQ in an interview
"At the beginning, people know the intro and react [starts singing the melody]: "Bada-ba-ba-ba-ba-bada-ba…" You're never alone by the time you have to sing the "Baby!" which is the hard part because it gets high."
He produces and remixes under the name mcDJ.
As if being a rapper/singer/actor/comedian/scriptwriter wasn't enough, Donald Glover is also a producer and remixer under the name of mcDJ. Clearly, Donald has always had a penchant for ridiculous monikers, but listening to his productions, it's clear that the man takes this part of his music seriously. As well as Fiona Apple and Sufjan Stevens remix albums, and lots of remixes of popular songs, there are original productions ranging from the mellow hip-hop stylings of "Central Park Love" (below) to the club-leaning "Make It Good," all furthering the idea that Donald is a thoroughly modern renaissance man.
His name came from the Wu-Tang Name Generator.
This is one you might have heard, especially as it's bizarrely used by critics to prove he's not "serious" about rap, begging the question: is Childish Gambino really less serious than Tity Boi, Waka Flocka Flame or even Ol Dirty Bastard? Anyway, if you don't know what the Wu-Tang Name Generator is, I, Scratchin' Desperado command you to go and find out what your Wu Tang name is. As you can see above, the result for Donald Glover is Childish Gambino, and that is what stuck.
He was often mistaken for Danny Glover's son.
While this is not so much of a problem anymore, as Donald started becoming better known for his music his Wikipedia page stated that he was the son of famous Predator and Lethal Weapon actor Danny Glover. Even after changing the entry himself a number of times, people kept putting the incorrect fact back, with even Jay Leno asking him whether it was true:
Leno: I gotta ask you something. I figure I gotta check this guy out on the internet. I look up Wikipedia. It says, "Donald Glover, son of famed actor Danny Glover, blah, blah, blah blah, blah.
Glover: Yes. (cheering and clapping crowd, Leno and Glover wave their hands to calm down the cheering)
Leno: Here's the internet for you.
Glover: Uh…not true, guys. People always assume that. Yeah, people just like assume that, and I've changed it many times and people are like, "Nope, you're wrong!" I know who my dad is.
His favorite black nerd is Carlton.
Family Matter's Urkel was narrowly beaten by Carlton as Donald's favourite black nerd. In an interview he explained that Urkel was too cartoonish, whereas Carlton was not only more realistic. He might be an easy target to make fun of, but to be fair, the guys got some moves.
The lyric he's most proud of is…
Childish has a lot of punchlines. His raps are laden with double entendres, dick jokes, and hyper-personal confessions, so it's kinda surprising that the lyric he's proudest of writing is:
"Cause I ain't Mumford / I ain't tryin' to have sons / All I wanted was / Some more like Ashton"
He describes that one as "cute and fun" but also mentions what is, in my eyes, a more worthy candidate, and one goddamn clever double-entendre:
"So it's 400 blows to these Truffaut n****s"
He cooks a mean Osso buco.
The man has obviously got some pretty mean cooking skills – his best dish is Osso bucco, which for the layman amongst us is veal shanks with vegetables. Chef Gambino tells us:
The slower you roast it, the better. I really like the marrow – that's my favorite part – so you can't let it get too dried out. If it's too dry, it's awful. You've got to keep the lid on and the moisture in.
He was raised a Jehova's Witness.
One of the many things that made him feel "different"as a kid (along with things like being the only black kid at school, and not having a Southern accent) was the fact he was raised as a Jehovah's witness. He describes it as "a straaange religion" and, as is evident by his music and comedy, has renounced it long ago.
Questlove plays the drums on "That Power".
Camp may have been self-produced by CG (along with long time musical collaborator Ludwig), but Roots boss man and late-night TV star Questlove played the drums on album closer "That Power". The idea for the song actually came from a freestyle Childish spat when hanging with Questlove, and his verses on that song are also the favourite he's ever written, in part because he had "to find the beat" as he hadn't made it himself.
He sees the misogyny on Camp as a potential fail
From an interview with Okay Player:
CG: I just wanted to do what everybody was telling me I shouldn't do—if there's no voice for that kid in rap music, where is it? I wanted the opportunity to fall flat on my face if necessary. Its like Chris Rock said: as black people we don't really need opportunities to succeed at this point—we need opportunities to fail.
OKP: So where do you think you failed on Camp? What moment on the album gives you your most spectacular opportunity to fail?
CG: Probably the misogyny. You know all the talk about women and anger and all that stuff. Because everybody's gonna be like, Oh, we thought you were different. We thought you were one of the nice ones.
He's never had sex listening to his own records… but recommends James Blake.
If Childish's lyrics are to be believed, he has had many a female conquest, but even with all those passion-filled nights, he has never had sex to one of his own records. In fact he doesn't like to have any music playing so he can concentrate on his lady-friend (what a gent), but he did mention that sex to James Blake was "perfect".
He influenced the looks of Spiderman.
In 2010 Donald started a Twitter campaign to have the chance to audition for the role of Spider-Man in the upcoming The Amazing Spider-Man film. Using the hashtag #donald4spiderman, the campaign (which was apparently just a social-media experiment/joke) gained a lot of traction, to the extent that one of Spider-man's creators, Stan Lee, got wind of the suggestion and supported it. More recently Brian Michael Bendis, creator of Miles Morales, the new half-hispanic/half-black Spider-Man, mentioned that Donald's campaign directly influenced the new character's looks. He said of Glover's appearance on Community dressed as Spiderman:
He looked fantastic. I saw him in the costume and thought, 'I would like to read that book.' So I was glad I was writing that book.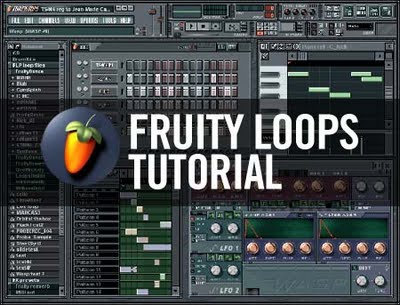 An illegally downloaded copy of Fruity Loops was his introduction to music production.
While Donald had been playing around with guitars and rapping since 4th grade, it wasn't until college that he got started producing music. Totally randomly a friend gave him an illegally downloaded copy of production software Fruity Loops, and after playing around with it a bit, he became addicted and spent "a whole week not going to classes sitting in his room".
He thinks T.I. is the best dressed in hip-hop.
Somewhat surprisingly for a geek-chic APC jeans and cardigan lover, CG stated that T.I. was for him, probably the best dressed man in hip-hop. He told GQ:
Besides me? I guess the easy answer would be Kanye but I don't think he's the best-dressed… He's the most interestingly dressed man in hip-hop. Honestly it might be someone like TI. He never dresses crazy but he's a well-dressed dude—it all fits and it's all neat.
He's been talking to Kid Cudi about collaborating.
Following his highly successful debut album Camp, on which there were no collaborators or guests at all, and which was entirely self produced, Childish has been looking to work with some other artists. He is very picky, but one of the few people he's reached out to is the Rager himself, Kid Cudi. While we can't be certain anything will ever come of it, it would definitely make for an interesting collaboration.