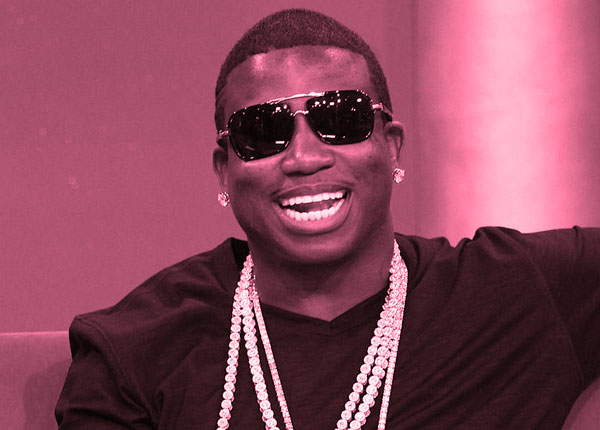 As the inimitable Gucci Mane readies his upcoming Trap God mixtape, the Atlantan emcee's been on a bit of a hot streak. Singles "El Chapo," "Bussin Juugs," and "Fuck the World" delivered the street existentialism, uniquely illustrative drug raps, and occasional pathos that made Gucci's early mixtape material so compelling. Of course, none of these songs would feel like proper Gucci affairs without the emcee's trademark absurd witticisms and punchlines. Lyrics like, "You arguin' bout a bitch and she's a god damn slut/What? And now your car's shot up/Beefin' bout a bitch with a glued on butt" from "Bussin Juugs" serve as reminders of Gucci's particular gift for breathing morbid comedy and near surrealist imagery into what, in the hands of other rappers, would simply be ordinary material.
Take a few minutes to join us on a journey through some of Gucci Mane's most absurd lines as we eagerly await Trap God.
Did we miss something? Suggest your favorite absurd Gucci Mane lines in the comments.
Hit next or click the pictures to read and listen…
10. "Wanna be like Gucci? Little buddy eat your vegetables."
Song: "Hot Damn"
It's cliche advice, but, in this case: have you seen Gucci's belly lately? What kind of vegetables is he eating? And how much of them?
Gucci Mane – "Hot Damn" Lyrics

9. "That made me laugh 'cause I'm the king/I cut your head off like the jester"
Song: "Frowny Face"
It seems that Gucci's knowledge of medieval times and king-jester relationships is a bit lacking.
Gucci Mane – "Frowny Face" Lyrics
8. "My jewelry game sick, I think my jeweler need chemo"
Song: "Excuse Me"
So Gucci leans on this particular formula a lot: if something is x, then it is the most x. For example, if someone is sick, he's not just a little sick, he needs chemotherapy. What if his jeweler just has a cold or a sinus infection? Why do we always have to go to the extreme, Gucci?
7. "Dope fiend Willie used to finger fuck my rims"
Song: "Back in '95"
I understand. Willie used to clean Gucci's rims by hand. It still sounds like a scene Michael Bay cut from the last Transformers movie.
Gucci Mane – "Back in '95" Lyrics
6. "I love bad bitches, so I'm a lesbian."
Song: "Full Swag"
While it's probably true that some lesbians do indeed love bad bitches, it's a bit of a gross overgeneralization (and a logical fallacy) to say that because one loves bad bitches, it makes them a lesbian. Also, last we checked, guys can't be lesbians. But maybe it's a state of mind. Maybe Gucci's on the cutting edge of gender theory.
5. "I don't feel you cuz I'm paraplegic, where's my paralegal?"
Song: "Dope Boys"
Let's not deal with the first part–another of Gucci's to-the-extreme metaphors. "Where's my paralegal?" Is Gucci a lawyer now? Is Gucci representing himself in the case of The State vs. Radric Davis?
Gucci Mane – "Dope Boys" Lyrics
4. "Gucci trap-a-nometry/I'm a hustle-ologist/Way I make it rain you could call me meteorologist"
Song: "Empire"
It's good to know Gucci's got back up careers in case this rap game goes belly up. Unfortunately, meteorologists might report on the rain, but they certainly don't make it rain. Unless they're the sort of meteorologists that have access to climate modification technology. In other news, Harvard and M.I.T. will be offering courses in trap-a-nometry and hustle-ology starting Fall 2013.
3. "Gucci so flossy, all my broads are bossy/Head til' I'm nauseous, they keep me exhausted"
Song: "Excuse Me"
Imagine, if you will, receiving fellatio for so long that you, the recipient, become nauseous. Forget the giver–you're sick to your stomach. How long do you think that would take? Two, maybe three days? Is that physiologically possible? In the name of science, P&P is seeking some female candidates to help us do some testing. Non-bossy broads need not apply.
2. "Gucci Mane crazy I might pull up on a zebra/Land on top a eagle smoke a joint of reefa"
Song: "It's Gucci Time"
Since early on in his career, Gucci has exhibited a flair for outlandish detail. So it isn't too difficult to believe that human parking lots wouldn't be able to contain his descriptive prowess for long. Pull up on a zebra? Land on top an eagle? That sounds like the stuff of hipster animal t-shirt lore (imagine Gucci landing anywhere riding this guy).
Gucci Mane – "Gucci Time" Lyrics
1. "Corner boy I probably sell more rocks than a rock pit/Tryna fill my shoes is like an armless man with chopsticks"
Song: "My Shadow"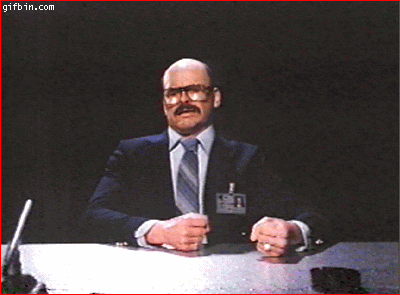 BONUS: "Like a pigeon in the sky, I just shitted on your ride"
Song: "Dope Boys"
It would be irresponsible for us not to include a quote that unites Gucci with our namesake. Also, why is Gucci shitting on anyone's eye?
Gucci Mane – "Dope Boys" Lyrics