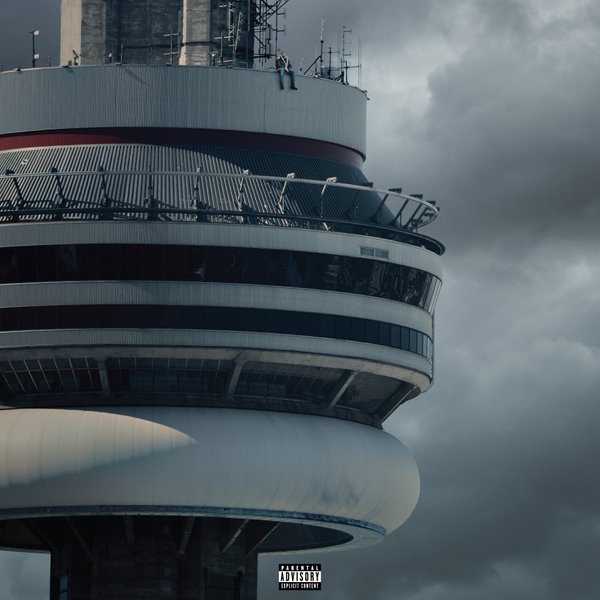 In hip-hop, taking the crown tends to end poorly. The king is not the messiah; his domination does not signal future salvation for the genre. No, the king earns his spot from present capital, of hits in the now. The king might not be the best poet, but it's his voice you hear unfurl through the air from open car windows. He MCs your barbeques, keeps you company on road trips. The king might not be the best lyricist, but he's the Greatest Rapper Alive.
Drake is the unequivocal king of hip-hop right now. Let's review his 2015 run: We started the year with If You're Reading This, It's Too Late, a surprise album overflowing with memes disguised as a mixtape, which codified the success of his SoundCloud single-turned-hit "0 to 100" into an hour-plus onslaught of chilly braggadocio. Along with Kendrick Lamar's To Pimp A Butterfly and Future's running diary, it was the best hip-hop album of the year.
Over the summer, Meek Mill attempted to check the crown, his Twitter fingers unable to produce the songs to back it up. "Charged Up" scratched the itch for a response, but "Back To Back," from first listen, was on another level, a meme-spawning body blow from which Meek still hasn't recovered. Around this time, "Hotline Bling," another SoundCloud one-off, nearly became Drake's first No. 1 single. Come fall, he joined with Future for What A Time To Be Alive, another delirious romp from the top, which, even in its undercooked songs ("Big Rings," "Plastic Bag"), remained endlessly quotable.
---
Views, Drake's fourth official studio effort, is a big album precisely because the expectations force it to be. Historically, it's the weight of these expectations which destroy the king. Pac and Biggie were murdered. Jay-Z retired and returned with songs which made little sense to fans without hedge fund experience. Lil Wayne released a rock album and went to prison, returning as a shell of himself. Drake, in comparison, plays it safe with Views. He uses his previous successes as case studies, and the album successfully delivers tweaks to formulas he knows will work.
In 2016, we'd rather eavesdrop on an artist's living room than receive his presumed masterpiece from up high.
---
Views feels like a throwback: the lengthy runtime that would barely fit on a CD, the album announcement two years in advance, the non-committal singles meant to fire-up market segments ("One Dance," "Pop Style"), and, most of all, the worked-over effort of its production, led again by Drake's right-hand man Noah "40" Shebib, the most influential rap producer of the 2010s.
In line with its steely focus on his Toronto past, Views plays like the kind of album Drake grew up with. It has the epic length, the cold introspection, the self-conscious striving for classic status, but all this forgoes the scrappy, unfinished fun that made his 2015 run so enjoyable. Maybe listeners no longer want this level of polish. One could feel the glee of certain Kendrick Lamar fans when untitled unmastered. came out earlier this year, its looseness replacing the ultra-produced slog of his "major statement" album last year. In 2016, we'd rather eavesdrop on an artist's living room than receive his presumed masterpiece from up high.
So, how is the actual music? Masterful, for the most part. Drake's a great auteur in mid-career—there's nothing surprising, yet he's assured enough in his craft that it outpaces the imitators by miles. "Feel No Ways," an obvious standout, tweaks the "Hold On, We're Going Home" blueprint with a healthy dose of dejected accusation. Drake updates the meandering litany which concludes "Diamonds Dancing."
Now you're trying to make me feel a way, on purpose
Now you're throwing it back in my face, on purpose
Now you're talking down on my name, on purpose
And you don't feel no way, you think I deserve it
With each line, Drake further isolates himself. By the time she's talking down his name, he's fully separated from the relationship, resigned to wallow both above and apart rather than engage in the messy reconciliation once so essential to his songs. "Redemption," a chilly, Ray J-sampling ballad, finds Drake balancing his ego with the destruction it's caused, yet resolutions are fleeting. "I lost my way" really means his behavior, at turns controlling and spiteful, has repeatedly cost him relationships, each breakup a scar he tacitly admits becomes most painful when he hears they're spending winter with another man. "Why do I settle for women that force me to pick up the pieces?" he asks. "Why do I want an independent woman to feel like she needs me?" He's not exactly atoning.
---
Really, the most dominant emotion across Views is royal paranoia. "One Dance" is a classic grower, with its earworm hook and a summery bounce sampled from Kyla's 2008 track "Do You Mind," yet the lyrics practically ooze fear. Rather than the presumed mental abandon of grinding one out with Hennessy in hand, it's a portrait of a mind folding in on itself. Drake wants one more dance because, at any moment, he's worried about being shot. "There's a price on my head," he sings.
On the pool party-ready "Controlla," he warns his love interest that "them girls, they just wanna take my money." "Views," the album's final track, would be like Jay-Z going from 2003's triumphant Black Album to his grouchy 2010 incarnation ("Loooove, I don't get enough of it") in a week. The pressure has become paralyzing: "I might take a breather, but I won't ever leave you," he concludes. "If I was you, I wouldn't like me either."
No matter, though. Like "Hotline Bling," the lyrical content of Drake's island and afrobeat-inflected bangers will have little effect on how many sweaty makeout sessions they produce. While the palette of the album's icier bookends has been battle-tested for years and will no doubt taste a little frostbitten to some listeners, it's the humid middle section of Views where Drake pushes into fresher territory. The "gamble" is about as sure a bet as possible: "Hotline Bling" was a strong contender for song of 2015, and "Work," now a monolithic No. 1 single, still holds that spot as we get into the warmer months of 2016. "Too Good," the album's Caribbean-meets-Paul Simon collaboration with Rihanna, should follow suit.
Kanye West outrapped Drake, something that should never happen in 2016, and something, frankly, unbefitting of a king. So what did Drake do? Remove him from the track entirely. That—a business rather than artistic move—is the hardest Drake flexes on Views.
---
Drake dominates the charts when he keeps it light, yet since "Worst Behavior" and "0 to 100" it's been Swoll Drake, the patois-spouting tough guy projection we love to rap along with, that's been his most fruitful mode. If we take Views as his first official album as the king of hip-hop, then how does Drake capitalize on his rap successes? The surprising answer: not that much. "Hype," with its woozy production from Boi-1da, Nineteen85 and Beat Bully, is yet another barrage of bullets to his enemies, while "Still Here" is a dead-eyed celebration of staying on top. Both tracks will become summer anthems, yet there's nothing as immediately quotable as the 2015 tracks which led us here.
"Grammys" is a What A Time… sequel where Drake, confident in the extreme, declares himself "top 5, top 5" before being smoked by Future's Actavis-induced mania. The same thing happened on the original version of "Pop Style" sent to streaming services at the beginning of April. Kanye West outrapped Drake, something that should never happen in 2016, and something, frankly, unbefitting of a king. So what did Drake do? Remove him from the track entirely. That—a business rather than artistic move—is the hardest Drake flexes on Views.
The album ultimately hints at a path for Drake to avoid the pitfalls of other kings. The way he maintains his spot is by rapping less and, if his plan to retire by thirty-five comes to fruition, eventually retiring from music altogether. He intends to return to acting. Hell, I could see him as the mayor of Toronto one day, a step toward a different kind of royal power. On Views, Drake seems to realize that the king's best work, by nature, has already happened, that his status is a reward for the recent past. The best thing to do is stick with what works, to keep going with what brought him to the top.