Kanye West's "Monster" was released back in 2010, and it hasn't been on the iTunes Top 40 in years, but now it's sitting pretty at No. 8 on the hip-hop chart, and it's all thanks to Adele.
On a hilarious episode of James Corden's Carpool Karaoke earlier this week, Adele took on Nicki Minaj's fantastic verse from "Monster" and absolutely nailed it. The video went viral online, and now Kanye West is reaping the benefits.
The song still isn't climbing up on the main chart, which includes music from all genres. That chart is currently being dominated by Justin Bieber, David Bowie, and—you guessed it—Adele.
---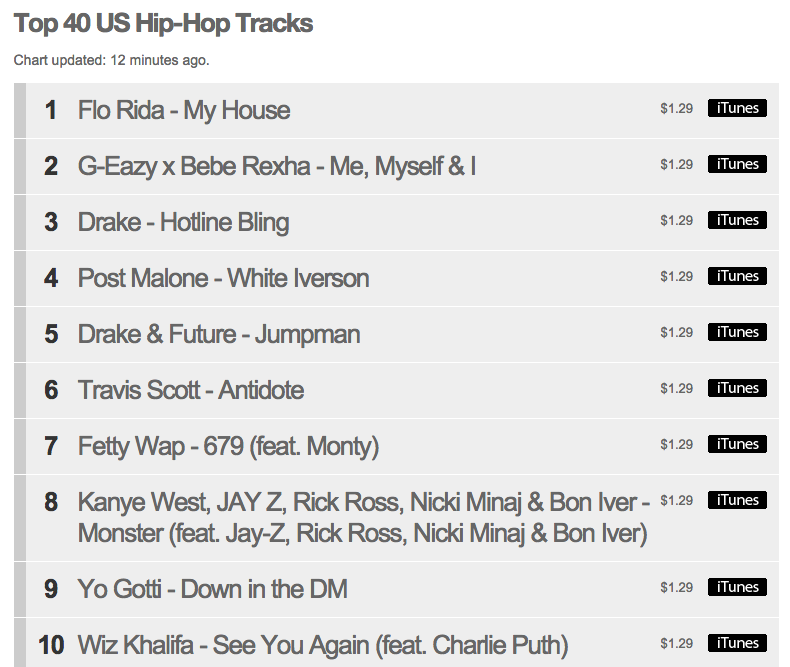 ---