UPDATE: Swizz Beatz says he has spoken to DMX, who is in "great spirits."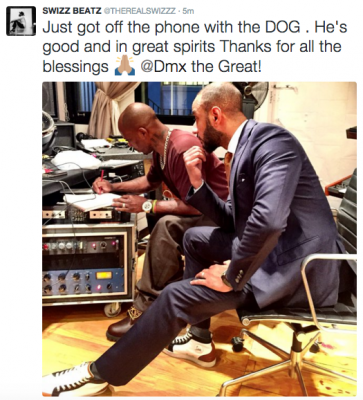 ---
According to TMZ, DMX had a close call last night. His team said that it was an asthma attack, but TMZ reports that it was much more serious than that.
Police in Yonkers found X unconscious at the Ramada Inn around 6 p.m., on the ground in the parking lot. He was reportedly not breathing and had no pulse. Cops performed CPR and his pulse came back.
A witness told police that DMX "had ingested some sort of powder before lapsing into unconsciousness." He was given Narcan, an antidote often used to treat overdoses. He is now in stable condition.