Daily Discovery is a feature that highlights a new or recently discovered artist who we're excited about. See the rest of our Daily Discoveries here.
---
Promise Keeper makes music steeped in the the sounds of the past. From the film noir feel of his press photo to the slinky, late night funk of "Porous Silk," the London-based artist is carving out his niche with his debut release, out May 27 via Fnord. Promise Keeper is joined by a mystery female singer on both "Porous Silk" and "Side Decide," their smooth vocals intertwining with the crisp drums, sharp guitar, and keys.
Seeking to find out more about the artist behind these excellent disco/pop fusions, I asked Promise Keeper for some more information. His responses were far from ordinary, and you can see the questions and answers beneath "Porous Silk," which we're premiering today.
Catch Promise Keeper live at Servant Jazz Quarters in London on June 15. Details here.
---
My questions:
Tell us about the song "Porous Silk" song and what it means to you.
What artists from the past and who from the present are inspiring you?
What are your plans for the rest of the year?
Promise Keeper's response: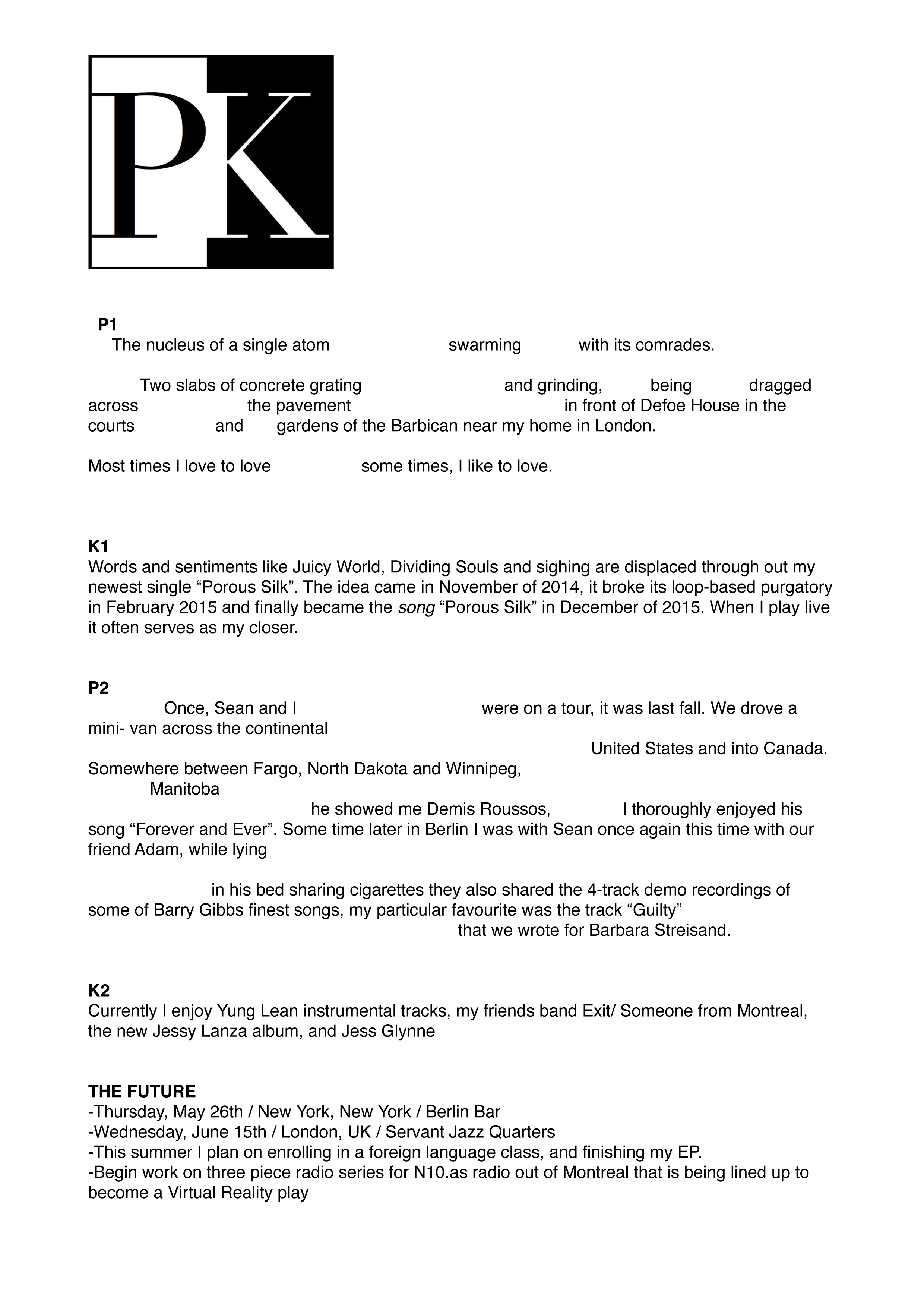 ---