"Bruh, I was ten, feel me? And I remember the city being on ten. Like, Fairground Park? Shit, it was so many niggas bumpin' hella Nelly hella loud out their windows." Now 25, St. Louis rapper Smino shakes his head in disbelief, a grin sneaking out of the corner of his mouth. 
We're tucked in a domed booth in the back of a dimly lit Williamsburg bar, Smi nursing a glass of water while I sip on a Lagunitas. Although they're stylistically worlds apart, it's impossible for Smi to escape Nelly, whose 2000 debut Country Grammar joined rare company last year after selling its ten millionth unit. Thanks to a deep playoff run by his St. Louis Cardinals and a scoring machine known simply as "The Greatest Show on Turf," 2000 will undoubtedly go down as a W in the lore of the 314. But not since Vokal tank-tops and facial band-aids has the city witnessed an artist making waves like Smino.
It's an arduous assignment, inheriting a throne that's grown ice cold through attempts from one-and-doners like Chingy, J-Kwon, and Jibbs—but if the artist born Chris Smith Jr. senses any type of adversity, it's obvious he's learned to never let them see you sweat. "I got a responsibility to rep my city, but I don't feel pressure. It comes with the territory. I can't help what people are comparing me to. If everybody wants to tell me I'm the next shit, I'ma still look at it like there's no pressure."
He peels off his yellow Eddie Bauer rain shell, orders a Jameson and ginger, and we pander on a few more moments about those loaded Rams teams. I ask if he'd still show love if he followed them to L.A.
"Nope. Regardless of that 'Greatest Show On Turf' shit, they still a terrible dynasty, dog… Terrible."
Despite a love lost with the city's estranged Rams, he promises a brighter musical future for his city, gushing over trap rapper Nikee Turbo's "Who Said?" and plugging the talent of Zero Fatigue labelmate Bari, vowing, "I swear—there's some people in St. Louis that if they ever just get their shot they're gonna make the world say 'WHOA.'"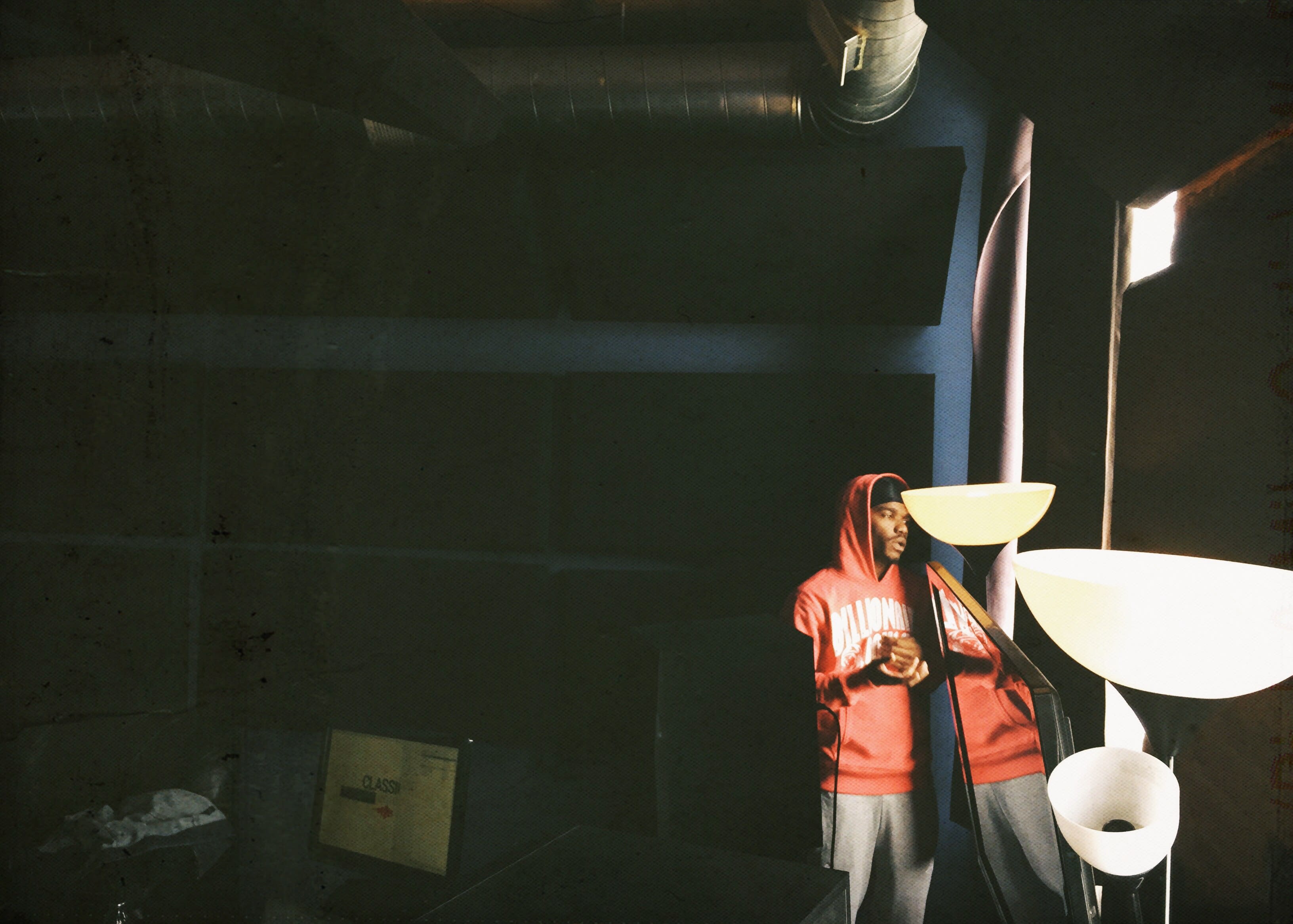 Smi didn't wait for his shot. He took it, dipping out the Gateway for Chicago, initially enrolling at Columbia College before dropping out, going back to the Lou, and then shipping back to Chicago for good, where he literally slept in the booth. It's in Chicago that bonds were formed with Saba, soothing vocalists like Jean Deaux and Rayvn Lenae, and Soulection's sonic stuntman, Monte Booker. 
"Do you think great artists need that launching pad city?" I ask. "What do you think it was that drew all of those insanely talented people into one concentrated area?" 
"I think it was people wanting to be somewhere where they felt like they could be seen. Chicago has such a great artist community. The first people that look to influence you and get shit poppin' is other artists. We're all just constantly floating around, creating with each other. You don't have to feel a certain type of way about discouragement. That's the most important thing… I feel like we're all down to be ourselves and just grow."​
"What kind of growth have you seen on blkswn?" I ask, bringing his debut album into our conversation for the first time.
"On this album, it's all about me coming to grips. I'm good, bro. I'm fine with everything. I did my figuring, and this is what I found out."
I'M SAYIN' YES TO ME, I'M SAYIN' YES TO ME, I'M SAYIN' YES TO ME. I DON'T CARE WHO'S WITH ME ON THIS ONE.
"Figurine? Like a ballerina?" I ask, so matter-of-factly he laughs.
"Nah, figuring. You just a rapper though, you just lowkey wrote a bar," he jokes. "But for real, the youth has been encouraging the youth to a level now where everybody's just going up. In the past all I saw was, 'This is sayin' no to me, this is sayin' no to me, this is sayin' no to me,' so I always felt like I had to be over here alone.
"But on this project that ain't it, because I'm sayin' yes to me, I'm sayin' yes to me, I'm sayin' yes to me. I don't care who's with me on this one."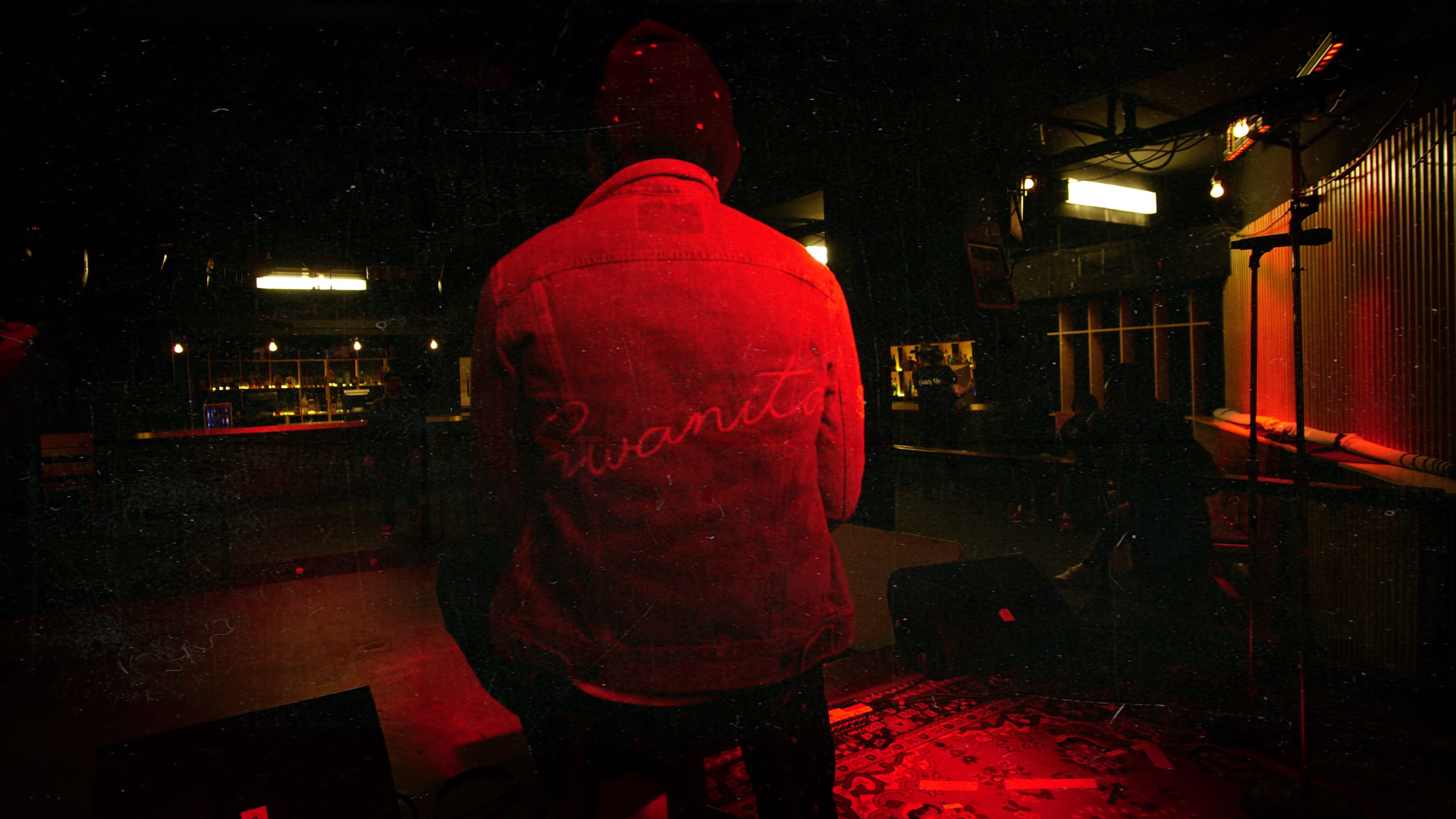 He preaches this sentiment on the project, spouting "Smino, more like Smi-yeah" over the Sango-produced title track. It's with this mantra—to be his own "yes man"—that Smi slashes the familiar assailant of artists prior, and in turn increases his likelihood towards intrinsic growth. After equal doses of haze and funk in the album's early tracks, the Booker-produced "B. Role" situates the rapper aside a grizzly guitar and showers of drum patterns, with each verse gaining momentum as Smi belts on the chorus to never slow his pace.
Still, he's left room for a select group in the nest, and he proudly describes Zero Fatigue and their frequent collabs as being "Midwest as hell." Cousin and inceptive Chi-scene plug Drea Smith jumps onto "Ricky Millions" with him, and Bonnie-to-Smi's-Clyde Jean Deaux pulls a triple-shift on the project, slaying her verse on "Amphetamine" alongside Noname, while also starring and directing the video for "Anita."  
Everything relates back to the Midwest, down to the timing of his album drop. Smino released blkswn on "314 Day," St. Louis' celebration of itself. The city's own Young Dip inaugurated the quasi-holiday a few years back, and the hip-hop community of St. Louis has amplified the event, promoting unity and celebrating the emerging talent and hope that exists within the city.
"It was the same thing," he says, citing our Country Grammar convo from earlier. "Think about it," he continued, "back then, everybody that got signed was basically right away amazing. But for real, this year my city held me down so much. 314 Day was crackin'. People was riding around bumping my shit. This dude—one of my home boys that doesn't even rap or make music, bro—came up to me and spit me some verses, and it was solely 'cause my shit had him hype."
As a drummer in his high school marching band, Smi understands the importance of a harmonious performance, and his creative relationship with Booker is one that continues to foster a mashing of sounds that the two have forced into hip-hop's familiarity over the past two years. 
"It's like, bruh..." he emphasizes, staring me straight in the eyes. "It's the most comfortable feeling in the world having Shaq dunk the ball for me. And as I'm goin', he's goin'. As he's growin', I'm growin'. I'm talkin' numbers wise, talent wise, everything—it's like I got a clone of myself." 
Truly a workaholic, Smi's big man on the boards is on quite the rise himself, touring with Sango earlier this year, hitting a quick run through Europe, and signing on as the right-hand man of Smi's Swanita tour. It's with Monte, Jay2, and Bari that Smi founded Zero Fatigue, and with Monte at the helm that Smi began to take full form on last year's blkjuptr EP. 
"I loved the whole premise of blkjuptr," I say, "where you discuss the alienation that you feel as a black man in today's America. And I know we're in some shit as a country right now, but do you think our generation has the potential to one day shift things?"
"Man, forreal, I was really just saying it about the alienation of youth in general. Have you ever seen a young person doing shit that an old person just doesn't even try to understand?" 
"I'm a teacher. Trust me, I see it every day, man." 
"So like, where we at, the ideas that we have are so fucking advanced, and the rate that we get new ideas is so fast. I mean, I wake up every morning with a new idea."
Smi's instinct to influence was ingrained upon inception. Both his father and his grandfather were musicians that put off budding careers in an attempt to raise their families in a more practical manner, yet they afforded Smi the opportunity to test his musical prowess.  
Enrolling in music lessons as a child, he wrote his first poem after the untimely death of a cousin at the age of ten, and started visiting the studio as a teen. Smi's "pop-pop," a former bassist for Muddy Waters, preaches a vote of confidence to his kin at the end of "Netflix & Dusse," and it's clear Smi feels a hereditary obligation when we talk about his father. 
"I don't know which song is his favorite on the new one, but he hit me the other day like, 'This sounding like some gospel. You know, I feel good about it!'," Smino says. "All I ever wanted to do was make music that my dad wouldn't turn off."
Smino's Swanita tour continues tonight in Boston. See all the dates below and listen to his album here.