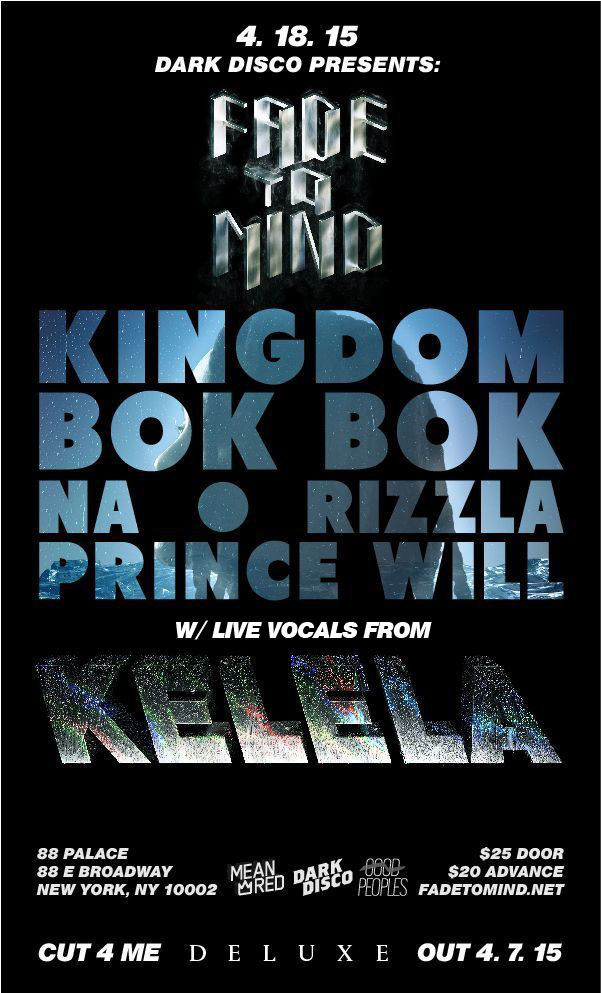 New York is in for a Fade to Mind extravaganza this coming Saturday (4/18/15), as the L.A.-based crew come to town to celebrate the release of the deluxe edition of Kelela's brilliant Cut 4 Me album. Some of the most consistently exciting and innovative producers out, including Kingdom, Bok Bok, Na (from Nguzunguzu and Future Brown), and Rizzla, will be DJing while Kelela will perform live with Prince William.
Fade To Mind are the future, and we're happy to give away two tickets to the New York show.  Details below.
When: Saturday, April 18, 11pm onwards
Where: 88 Palace, 88 E Broadway, NY
How to win: Follow Pigeons & Planes on Twitter, RT the giveaway announcement here.
It's that simple!