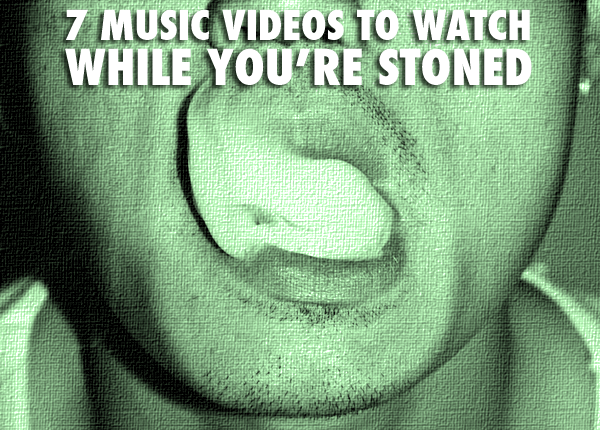 We weren't going to do a 4/20 post, but then we got inspired. We thought about a post of stoner songs, but we all know what the best stoner anthems are, and you've all got your playlist of preferred pot smoking tunes. Instead, we collected seven music videos that will guarantee to provide that "ohh shit" moment for you while you're getting lifted and are looking for more than the latest chilled out rap song about smoking weed, because contrary to popular belief, you don't need to listen to music about smoking weed every time 4/20 comes around. So check it out: 7 Music Videos To Watch While You're Stoned. And happy 4/20, you fucking degenerates.
Click "Next" or hit Shift+Right for 7 Music Videos To Watch While You're Stoned…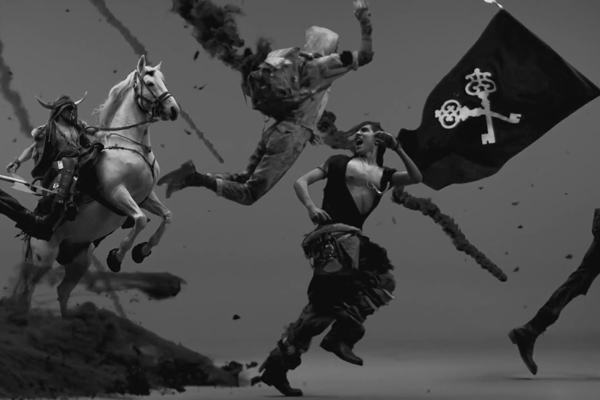 Woodkid – "Iron"
Everyone is in a hurry these days. It's all about instant gratification. If a video doesn't instantly grab you, you're likely to turn your attention to something else. Yoann Lemoine doesn't cater to that. He's the man behind the visuals for Lana Del Rey's "Born To Die" and Drake's "Take Care." He's also a musician himself (stagename: Woodkid), and these visuals he created for "Iron" may be slow building, but they develop into some of the most striking imagery to go into a video in years.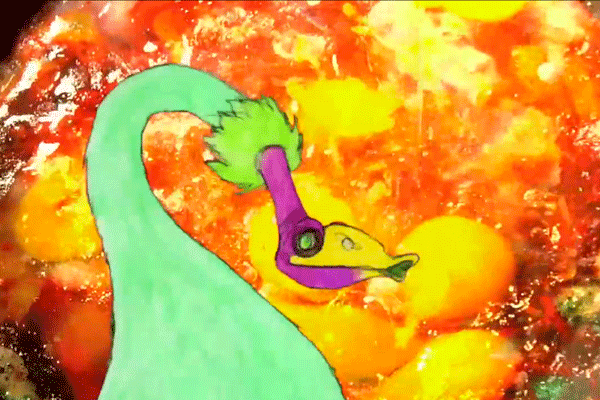 Animal Collective – "Brothersport"
While Woodkid's "Iron" was captivating because of how simple and focused it was, Animal Collective's "Brothersport" is the exact opposite. It's overwhelming, it's amateurish, and when combined with the overloaded psychedelia of the densely layered music, it's fucking awesome.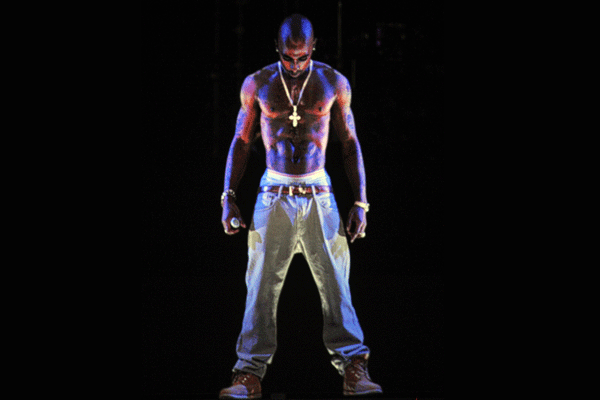 2Pac's Holographic Coachella Performance
"Yolo" is dead. "Holo" is the motto. By now, you've seen this video. But have you seen it high? Since you're already on page three of this post, you're probably a stoner, so you probably have. But have you seen it high on 4/20? No, you haven't, because this is the first 4/20 ever during which you can watch a holographic performance by 2Pac. So do that. It's historical, and when you're high, you might get to wrapping your head around how historical it really may turn out to be. Now think about where music is going to be in 30 years, and what role holograms could play, and what other technologies will come along and change music forever. Think about how 30 years ago, people wouldn't have been able to imagine the way the world operates now. Think about people who lived in the times of plundering and conquering. Imagine how crazy it would have been to live as a viking. They probably just took it for granted, like, "Here we go, another day as the vikings." But shit, they are legendary. Oh fuck, you're stoned.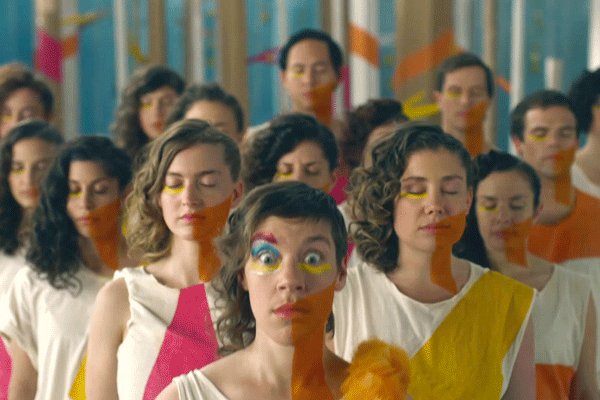 tUnE-yArDs – "Bizness"
tUnE-yArDs is not for everybody. Sometimes it's so wildly quirky that it borders on corny, but there's no denying that Merrill Garbus is one of the most creative people in her realm. The second half of this video falls somewhere in between choreographed dance and left-field performance art, but somehow, even if you care very little about choreographed dance or left-field performance art, it manages to be extremely entertaining.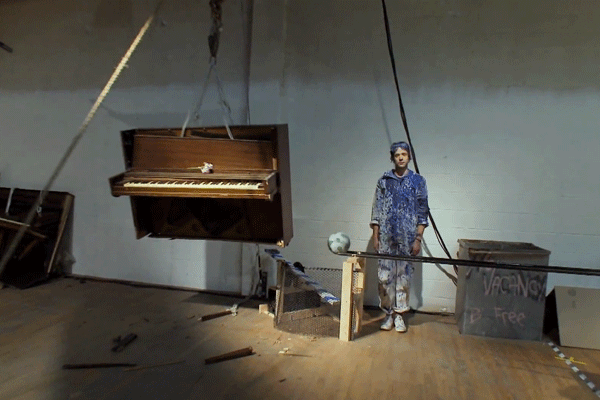 OK Go – "This Too Shall Pass"
You can tell that OK Go takes pride in their music videos. You can tell that sitting around with OK Go and dreaming up ideas for a music video isn't your typical brainstorming session. These guys may be musicians, but by the looks of it, they've been born with the brains of engineers, and in the video for "This Too Shall Pass" they completely nerd out. For you stoners that know how to MacGyver a bong out of PVC pipe, glass beakers, plumbing putty, faucet filters, and a few nuts and bolts, this one's for you.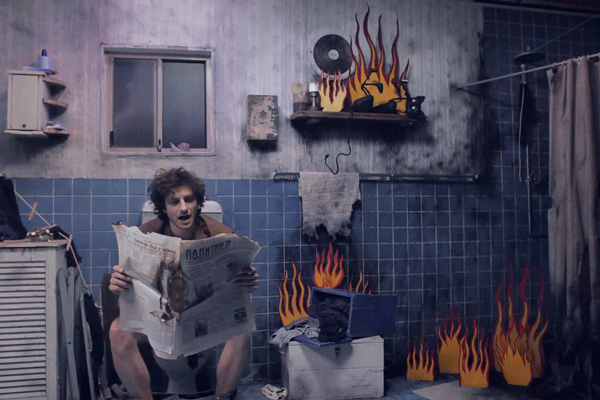 Gotye – "Easy Way Out"
After "Somebody That I Used To Know," there was a lot of pressure on Gotye. His song was an international smash hit (as we speak it's No. 1 on the United States' Hot 100), and the video was one of the most unique of the recent past. With "Easy Way Out" he topped it. The song will never reach that "Somebody That I Used To Know" status, but he took nine months making this video, and during that time, while his big single ballooned into the beast it is now, he quietly made one of the coolest music videos of the year.
M.I.A. – "Bad Girls"
By 2012, the public perception of M.I.A. continued to change. She went from relatively obscure pop artist who made worldly, edgy, experimental pop music to being propelled into the mainstream for her biggest (and best) song "Paper Planes" to becoming somewhat of a hot topic for her politically charged and controversial outbursts. With her return to music, she somehow had to shift the focus back onto the art. The solution? The most badass music video of 2012 so far.