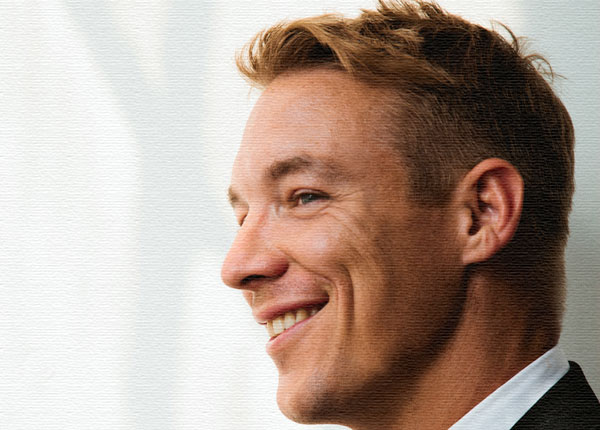 It would probably be easier to make a list of what this man doesn't do rather than what he does. He seems to have a hand in bringing up every other new artist we see in the electronic, hip-hop, and dubstep scenes. He makes some of the biggest club hits, and makes remixes of songs so massive you forget there ever even was an original version. A producer, songwriter, artist, DJ, entrepreneur, director, innovator, and cultural icon, Diplo fully embodies what the multi-talented 21st century artist is all about.
Here are 15 things you didn't know about Diplo.
Click the picture or hit "next" to start…

He attended Temple University to study film and music.
Temple University is a public research university in Philly. We all know how involved Diplo is with music, but what many of us may or may not have known is how passionate he is for film. A couple years ago Diplo released his directional film debut, Favela On Blast. The film documents the music culture in Brazil's slums, otherwise known as favelas. Diplo even wishes he could focus some time solely on film, telling GQ that he would "love to take a year off to do strictly film work."
He's charitable.
Through his label he founded Heaps Decent, a charity he uses as a social relief program to help children in Australia as well as other locations internationally. He used to be a teacher, telling Complex that he "was in an after-school care program. So kids who leave early because they had behavioral problems, I would be the guy who would teach them how to read, teach them math, extracurricular stuff like plays. I just realized that's such a hard job. There's no respect for teachers. There's no respect. There's no money. There's no room to grow in that job. I always wanted to do more. I still want to incorporate working with kids, but nobody seems to care." Good thing he's now in a position to help kids in need.
Hip-hop producers are among his main influences.
It may seem unlikely, but Diplo pulls a lot of influence from hip-hop producers, with Timbaland being one of his biggest sources of inspiration. He told Dancing Astronaut, "I started making music cause I like what Timbaland did, you know? I like to hear him fuck things up." Pete Rock, DJ Shadow, and Jay Swift are a few others that Diplo refers to as influences.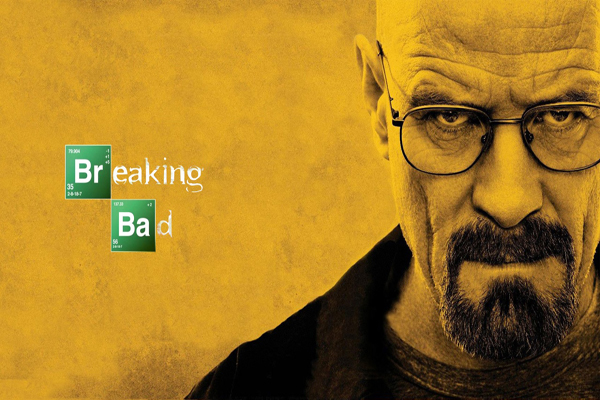 Diplo's big into Breaking Bad and Game of Thrones.
Seems like Diplo can't possibly have the time for TV with everything he's producing, all the venues he plays, oh and that little hobby of his: Major Lazer. In fact, according to an interview with GQ, he is booked for shows at least 300 days a year! But apparently Breaking Bad is his favorite show on TV, and he's also a big Game of Thrones fan. With the little time he does have for TV, I can't imagine him being into anything other than what is the sheer epic-ness of these two series.
He once flew a girl to Las Vegas to eat sushi.
Diplo is quite the ladies' man. Talking to Ask Men, he broke down some of his best and worst romantic experiences. When asked about the best thing he ever did for a girl on Valentine's Day, he revealed that he once flew his girl (at the time) to Las Vegas for the day to eat "the most expensive sushi ever." He had to work later that night, but recalls, "I'm pretty sure we had the best sex ever that night."
He attended an anger management class.
After a bar fight turned into a brief stay in jail, Diplo was ordered to "attend anger-management courses in Compton with teenage gangsters that beat their cousins", an experience he describes as "grounding." Recounting his first day to GQ, Diplo says "the first thing I said in my anger management class was, 'I know everybody's gonna say this, but I definitely don't belong here.' The lady was like, 'Yeah, whatever. Shut up and read this book.' "
Here's Diplo's favorite hand gesture while performing.
Diplo knows about getting a crowd reaction, and to do that, he shares the importance of hand-gesturing in this interview with Power 106. Fist-pumping is great, but his favorite hand gestures are a little more dramatic. One of his faves? It's called "Jesus on the cross." Watch him demonstrate below.
He created a label with the purpose of giving away music for free.
The Jeffrees is a sub-label of Mad Decent, and it's all free music. There are about 20 releases on it so far, and he released "Express Yourself" through it. The idea is to just give away music for free, and avoid the competition with Beatport charts and the like (although the tracks do eventually make it to digital shops for sale). How nice!
Diplo didn't get rich off of that BlackBerry commercial.
Remember when Diplo was shilling that BlackBerry Torch last year in TV spots during the SuperBowl and damn near everywhere else? You'd think he got a fat check off of that, but no – he did it all for a free phone! I guess distributors of culture have high phone bills as well.
Diplo's first full-length album was released on Big Dada.
That's right, Ninja Tune's offshoot hip-hop label Big Dada released Florida in 2004. He'd describe the album's sound as "headier," and if you grew up on Diplo's output with M.I.A., Major Lazer and other more dancefloor-friendly outfits, you might be a bit put off. His collaborative flair was still in tact, with the likes of Vybz Kartel and Martina Topley-Bird (the female vocalist on the first few Tricky albums) being featured. Diplo feels he needs a solid two to three months to knock out another "Diplo" record, but with his plate being so full, who knows when a project of that magnitude could come to fruition.
Diplo learned music the non-traditional way.
This should come as no surprise. He knew he wanted to be a musician, but couldn't play the traditional instruments. So he decided to try turntables and got into hip-hop and producing. "I learned how to make music backwards. I never learned how to play instruments, but I learned my scales and my keys from sampling and chopping things up." This falls back to his love of (and the influence he gets from) hip-hop; Diplo's stated that he appreciated the way hip-hop was a form of music made by existing pieces of other material, without the requirement of "talent."
"Diplo" comes from his fascination with dinosaurs.
The DJ name "Diplo" comes from, what else, dinosaurs. He likes them because they're big and they're crazy… remind you of anything? Well, I guess if you've never been to a Diplo or Major Lazer show then maybe not. He even has a tattoo of a dinosaur on his right arm. However, in an interview, he claims he's actually looking for a better name, if any one has any advice.
Diplodocuses were friendly vegetarians that lived in pre-historic region of North America that is now Colorado and Utah.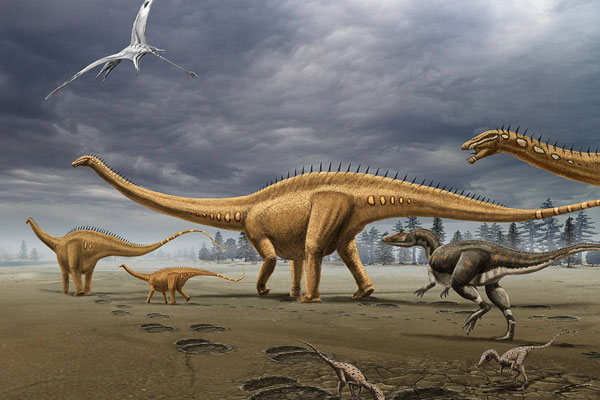 Diplo never goes to the same party twice.
Well, metaphorically speaking. In an interview he stated, "You're never gonna find me at the same party twice." He goes on to explain, "I've gone from like, corporate parties with suits, to like, parties in the favelas… or I play like a Jerk party in LA, and I might play like a hipster party that night. Or I might play someone's, you know, high school prom and I'll play like a thousand capacity night club within a couple hours." This comes as no surprise seeing as how expansively and diversely Diplo gets involved with the music world. One day he's signing some dubstep artist to a label and the next he's putting on a reggae show in Jamaica. I wonder how many Red Bulls it's taken for Diplo to be, well, Diplo.
Major Lazer isn't just Diplo. It's a collection of about 20 artists.
Diplo refers to Major Lazer as a crew. He calls himself the ringleader but says many people are involved. Major Lazer started off just Diplo and Switch (who has parted ways with the group), but over the years has grown considerably. Diplo explained to Pitchfork, "When we started, Switch and I were Major Lazer. Since then, a year later, I'd say there are 20 people in Major Lazer. I think Ricky Blaze, Skerrit Bwoy, Mimi, the dancehall queen who does all the shows with us, Crookers– they did the production on "Jump Up"– Lex, everyone is part of this crew now. It's not just me. Maybe I'm the ringleader but I think everyone is involved."
Diplo's real name is Thomas Wesley Pentz.
Well, maybe you did know this. Maybe you didn't. Either way, what a name for a guy like Diplo to have. Sounds like he could be my physics professor.