---
Text and photos by Finn Cohen
It's Saturday, nearly 4 AM in Oslo, Norway, and from the stage of the Kulturhuset, one of many venues hosting the by:Larm electronic music festival, Eric Berglund is arguing with two members of the audience. Specifically, about his placement of ABBA's "Dancing Queen" at the end of a DJ set that shuffled through Lil Wayne, Chief Keef, and Beyoncé. All the music apparently offended the men's sensibilities, but ABBA was the last straw.
"Who hired you?" asks one of the men, exhaling a cloud of alcohol fumes over the mixer. He thinks the crowd was "too young" to fully appreciate the sentiments expressed in "Dancing Queen." Berglund dismisses the issue, making the case that he was invited by the festival to play whatever songs he liked. And he likes ABBA.
Heated words are exchanged—slurred by the antagonists, exasperated by the DJ, who is also fielding an autograph request from a man about 15 years his senior who has crept onstage in the interim. Berglund simply doesn't understand the nature of the outrage, the level of emotional investment the two men have in someone else's taste.
"What were they going to do—take the song back? It's like they took it as an insult," he says the next day on a bus to Gothenburg, Sweden. "Some people…."
Polarizing audiences from a stage is not an unfamiliar experience for Berglund. A decade ago, he founded The Tough Alliance, a hyperactively poppy duo from Gothenburg, Sweden, with Henning Furst. Their influence in Scandinavia is difficult to overstate. They made music that sounded like the soundtrack to a John Hughes movie directed by David Lynch, with pervertedly saccharine melodies and heart-on-sleeve choruses ("Every day is a new chance;" "You're worth something special;" "Keep it pure;" etc.). It was Wham! with cojones. Their attitude towards performance was akin to soccer hooliganism: Live, they played no instruments, instead brandishing baseball bats and tennis rackets, singing without microphones (or not even bothering to sing at all) backed by studio recordings of their songs, and destroying historic venues in Sweden. They covered 50 Cent's "Many Men" in a Scandinavian pop culture that had no such precedent. They drew a line in the sand, and then kicked that sand into listeners' faces.
"They were creating this big divide. Some people thought they were doing the next big thing, but a lot of people were very critical," says Tobias Norström, a music journalist in Stockholm. "In Sweden in the early 2000s, we had this expression called 'Indie Talibans' because people were getting so strict with the 'indie rules.' You were supposed to be almost 'twee-pop,' and if you weren't 'twee-pop,' you were rock, and rock was the bad thing."
A dispute with their record label prompted Berglund and Furst to start their own: Sincerely Yours. After two albums, a few EPs and a legacy of controversial statements and performances, The Tough Alliance disbanded in 2009. Furst became disillusioned with the group's reception and direction, which were inextricably related, and he left the group after the birth of his son. But the label kept going, and took on a life of its own.
Sincerely Yours functions more like an art collective than a label. There's a small but avid following for its limited roster, which includes JJ, a duo who paste American rap lyrics into intricate arrangements and pair gorgeous vocal melodies with rap instrumentals; Sail A Whale, a neo-shoegaze duo; Nordpolen, the solo electropop project of Pelle Hellström; Team Rockit, a trio who make reverb-drenched synth epics and rap/chant in Swedish; and CEO, Berglund's own twisted blend of '80s pop, modern R&B and ambient orchestration. It's an offering that doesn't necessarily invite commercial success—or outsiders.
"When I work with another band, it's because they don't have another option," Berglund, 33, explains. "It sounds a bit arrogant, but I don't think I would work with artists who send stuff to other labels. I'm not just helping someone release music. It's a deeper connection."
The very concept of a Sincerely Yours "release" is vague. Free singles posted without warning, a bulletproof vest, a T-shirt stained with one of the artists' own blood, a short film about a mysterious artifact made of earth and diamonds, a USB bracelet with music, videos, and PDFs—all get catalog numbers.
"Gradually we saw all the fun things we could do. We didn't have a plan at all to release other records," Berglund says about the label's evolution. "That's the condition for doing it—feeling like there's something that just has to be done."
"It's about, 'Here's our hearts, do what you want with it.' You have to complete the package yourself, basically," Norström says. "It's like the antithesis to the mainstream pop thing, where everything is prepackaged, everything is ready-made for you. But with Sincerely Yours, you instead have these persons or these people, you have no idea who they are, they won't tell you who they are … so all you have is the music and the imagery that they are working with, and then it's up to you to fill in the blanks."
There's no band bios, no downloadable hi-res photos, no extensive European festival tours, and no press junkets. Some of the artists have only released singles but have their hands in multiple other Sincerely Yours projects, like Kendal Johansson, whose cover of Big Star's "Blue Moon" is one of the label's most beloved singles (and whose latest, "Courtesy Lafs," is one of the label's most bizarrely catchy). Their friends help them with their cryptic, glossy videos, or they just shoot videos themselves, as Berglund did for the first single of his new album. Swedish producers like Max Martin have been churning out massive global pop hits for artists like Katy Perry and Taylor Swift over the past two decades, but the hooks that Berglund and his crew deal in have more bite. The obscurity (and occasional scorn) this brings them in their own country is just a consequence of pushing the envelopes they want to push.
That includes making people listen to ABBA at an austere electronic music festival and not feeling the need to apologize for it. On the bus to Gothenburg from Oslo, Berglund chalks the "Dancing Queen" incident up as just another example of people who are too grown-up. As the long mountain tunnels and rocky forests of southern Norway slowly merge into the rolling fields of northern Sweden, he gazes out the window.
"You're in the land of the Vikings now."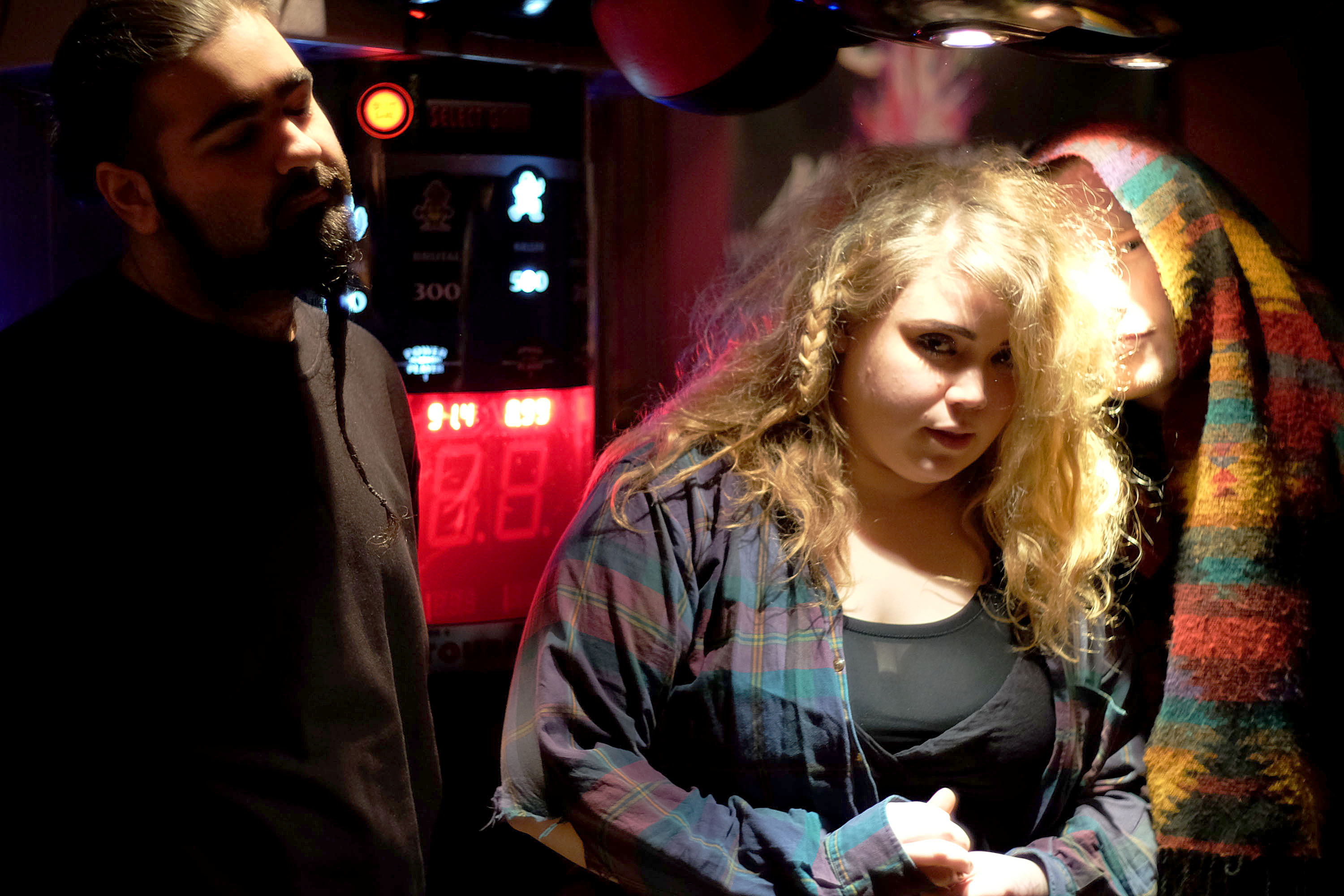 I: JJ
In Sweden, a lighter version of purple drank called dagens swaps the codeine syrup for cheap white wine, keeps the Sprite and ice. It goes down well with the contemporary American country music jangling through the speakers of a Stockholm chain establishment called Dovas the night before Berglund's set in Oslo. There are sitcoms playing on mounted TVs, old drunk people playing slot machines, and young drunk people coming to blows over a French-fry throwing incident. The members of JJ, who are Sincerely Yours' most successful global export, like this drink, and they like this bar. They also like contemporary American country music.
Joakim Benon and Elin Kastlander have been guarded since their music was first discovered by people outside their circle of friends. They've toured the world on two-full length records, several EPs, and Kills, a mixtape of reimagined American rap songs and club hits. The music has gotten successively darker, but it began as a logical extension of the type of buoyant pop The Tough Alliance dealt in. Berglund and Furst helped with production on JJ's 2009 debut, No. 2, and a few early singles, but since then the project has been the vision of Benon and Kastlander.
Kastlander's voice is a marvel, a smoky, aching tenor, a sound that comes from the heart rather than from years of formal training. Benon's songwriting and production adheres to the harmonic staples of INXS, and Big Country, and "Kokomo"-era Beach Boys, and infuses that with the attitude—and sometimes vocal samples—of Lil Wayne and Nicki Minaj. Occasionally they just take instrumentals from club tracks or Akon songs and sing over them. They're about as ironic as Phil Collins, which is to say not all. They might have been stadium-huge in the 1980s, "We Are the World" huge. But their sound hasn't brought them that type of success yet, partly because the shock of performing for anyone but themselves was initially too great.
"We got so thrown into things. We decided to be official, to get into another world that we didn't know anything about. And after we understood what that was about, we wanted to get out," Benon, 27, says a few hours earlier, sitting with with Kastlander, Berglund, and Ricky Mehra, a friend from high school who records and performs live with JJ.
Kastlander and Benon are from Vallentuna, a small area north of Stockholm where they still live, record, and walk among hills containing Viking graves. They knew each other in high school, but weren't friends. Kastlander used to perform in the school cafeteria at lunch, sometimes her own songs, sometimes covers. When Benon decided that he would use an assigned semester project to produce a song, he approached Kastlander to sing. Then he left for Ireland for a year, where he worked odd jobs while refining his production skills in his spare time. When he returned, they dug in, and Benon, a fan of The Tough Alliance, began an email correspondence with Berglund.
"The first time I heard Eric, the feeling I felt then is confirmed by the present. 'Oh, this is like, my best friend,'" Benon says.
"All of a sudden he sends a song. And said nothing about it," Berglund says. "So I didn't even know it was [JJ's]. I was blown away."
That song, "My Swag, My Life," led to a mutual admiration between Berglund and the group and was released in 2009 as a 7" single (the sleeve was stained with Benon's blood). The following year, No. 3 was released, a slicker affair than their debut, and it got them their first real outings: a U.S. tour with the xx and a slew of European dates. On Christmas Eve 2010, they released Kills as a free download. Since then they've kept things brief, releasing a single and an EP last summer, both free.
Berglund has the rights to distribute all his releases in Scandinavia, but JJ's deal with the American label Secretly Canadian provided an opportunity for them to tour the United States. The experience was unsettling for the group, and audiences were puzzled by their adjustments to the spotlight.
"I really don't think it's fun to play music," Kastlander, 26, explains. "I get really angry when I sing. It's more like therapy. It's not a fun thing to do. It's more easy to, like, drink a beer and sing karaoke."
Karaoke is how some people have described the group's live performances, which have featured a stock-still Kastlander, a laptop, and Benon occasionally on guitar (some reviews cited a "lack of effort.") The live shows have paled in comparison with the lavish production of their records. But Benon says their attitude towards touring was shaped by the shock that other people were experiencing music that he and Kastlander made for themselves.
"I'm like, 'What am I doing here, because you're looking at me like I have the answers? So I'm feeling like I'm the stupidest person in here, but you're looking at me, so I think you're much more stupid,'" Benon says, describing his initial reaction to being on stage. "It's just such a weird situation where so many people know you, and you don't know them. It creates a weird balance that you just have to try to let go, you only want to meet on equal ground. That's the only thing I want."
"If you were trying to recreate something it would be really weird, because you have all these people in front of you. They're like animals, really. So you can't do that," Kastlander says.
"That's one of the reasons that we have chosen the songs that we play now—because if we were to choose the more delicate songs that are hard to recreate, it wouldn't be right," says Mehra, 27. "We would be the posers."
"You just need to be in the moment and see what's there for you. Having fun on a stage to me isn't about having every moment planned," Benon says. "Many people you see on a stage, it's just a theater. But you have to be real."
This notion of "real" is a theme that comes up with all the Sincerely Yours artists interviewed for this story. As generic as the idea sounds, it's what bonds them. What sets JJ apart are their attempts to surgically transplant the emotional delivery of American rap into their own music. "My Life," the first song on No. 3, takes Lil Wayne's hook from The Game's track of the same name and reimagines it as a stark piano ballad. "Ecstasy," on No. 2, uses the same ascending melody as Lil Wayne's "Lollipop" but discards the sexual bravado of original's lyrics in favor of a murky night out. The progression from the pastoral world of rural Sweden to a violent, cash-obsessed American landscape may seem like a stretch on paper, but for JJ, it's a natural bridge.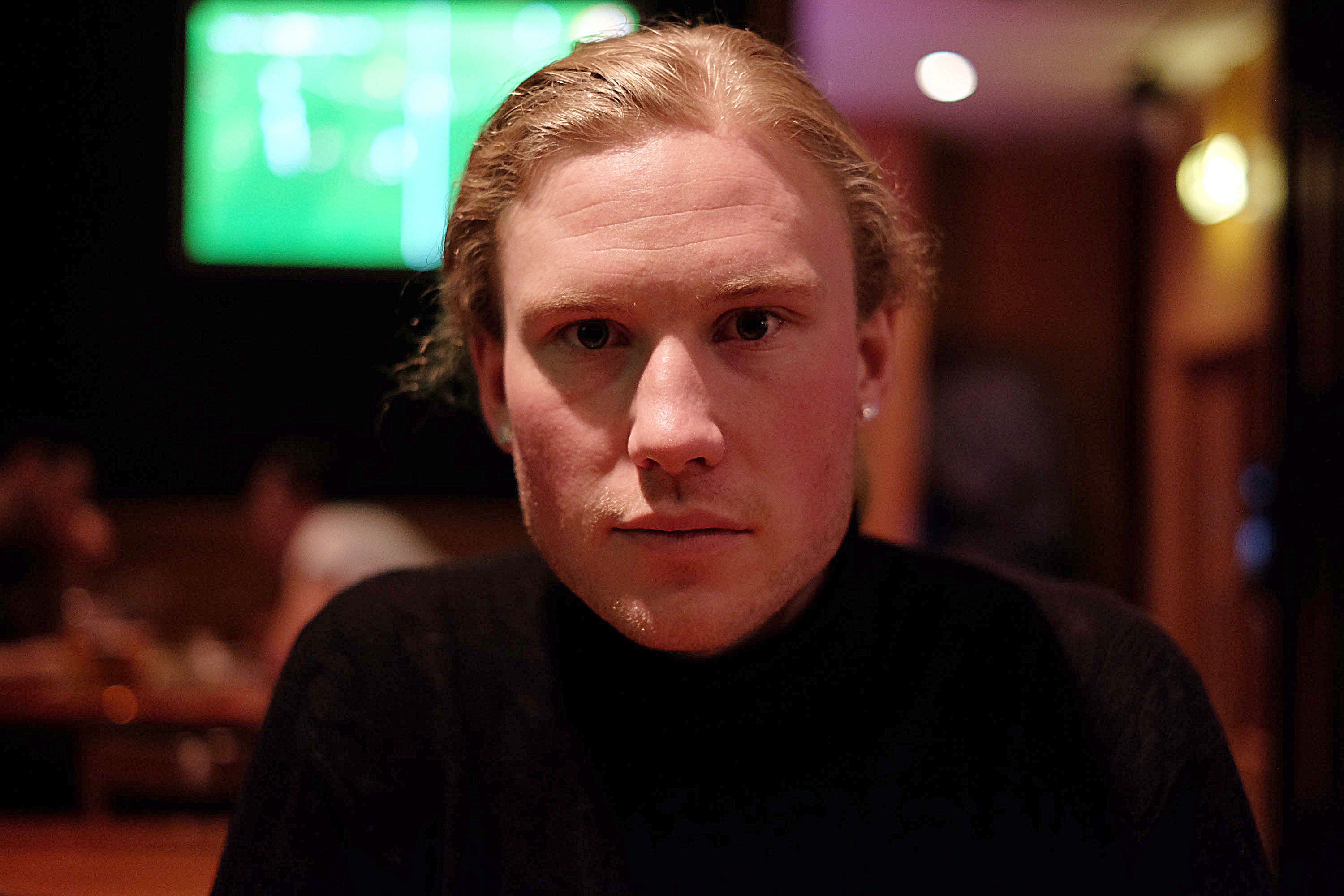 "You could say that [rappers] talk about, like, money or stuff, but the energy that they do it with, you can hear what they've been through," Benon explains. "It's just raw power. That's what I can relate to. To me it's not music—'Oh, that's a nice melody.' I don't care about nice melodies if it's not a real human."
"They really don't think about who they are, and loads of 'artists' do that—they're afraid to say things because they're afraid of people thinking about them in a weird way," Kastlander adds. "If I only read the lyrics of Lil Wayne I would probably think he was a real creep.
"You don't want any boundaries," she says. "And they express that in just another way, like 'Oh, I have the most money in the world.'"
"I have the biggest heart in the world," Benon interjects, sparking laughter.
For now, JJ are still able to enter restaurants in Stockholm and attract attention only for Benon's attire, which on this particular evening could be described as "grunge pimp." Their forthcoming record V, due in August, could change that. A song Benon shares from it is grander than anything they've done before, and he talks about reaching a point where they can perform live with an orchestra. They aren't yet in stadiums, but their ambitions seem ready for that level.
"I'm concerned about the world, because I know what music has been and I know what music could be for the world. And now people ain't treating music like the medicine or cure it could be," Benon says. "Most people have these epiphanies, almost, like they experience the feeling of being together with the ones they love, new people and everyone's experiencing the exact same feeling … but then you walk away from that scene you just experienced, that this 'world peace moment' almost happened and [claps]: 'It was a concert.' Like not taking what really happened with you and the music as serious reality."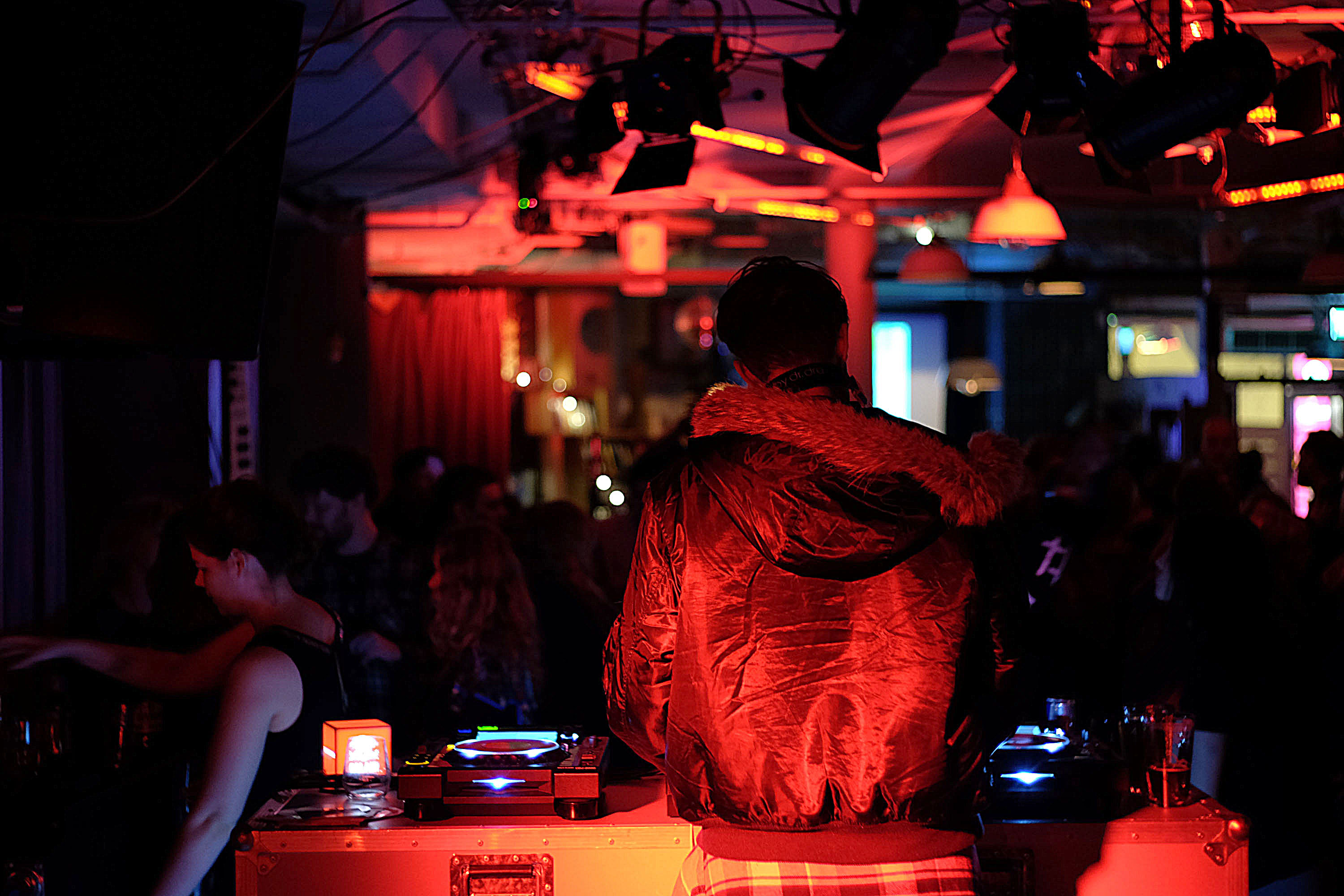 II: CEO
As gray dawn breaks over Stockholm, Berglund returns to his sister's apartment on a hill overlooking the river on Sodermalm, the city's central island. The evening that started with JJ and a few dagens ended at Spy Bar, one of those exclusive clubs in an 18th-century building drowning in machine-produced fog, with security guards determining who gets in and one bartender for 100 people. When "Nothing But A 'G' Thang" came on, Berglund rapped along, word-perfect, with Snoop's verse. He repeatedly begged the DJ to play Chief Keef, but was denied. Berglund's new record, WONDERLAND, was in the window display of almost every record store on Sodermalm, but on the dance floor he appeared happily anonymous, immolated by the noise and shuffle of the crowd.
The house lights eventually came on, and Berglund has a flight to Oslo in eight hours. But sleep is not on the agenda. He moved to the countryside three years ago, and returning to the pulse of the city is too exciting. He's also got a song he needs to hear, a feeling with which to cap the evening.
Opening a web browser, he searches for RiFF RAFF's "Versace Python Freestyle" video and steps back in reverence. If you haven't seen it, it's a shaky, handheld clip, a little under three minutes. RiFF RAFF's got some cash, some gold jewelry, a live snake, and a few lines of white powder next to a laptop on a desk. He sings an endearing little hook about the world turning and his soul learning, snorts the powder and begins his verse:
Paperboy/talk noise
Now I'm in Chinatown/bok choy
Shoulda took a pill/clamicil
I coulda played for Vanderbilt
It's not a professionally made video. The entire thing was filmed in one take by someone who probably was pretty high. The audio is one track from the camera microphone. The rhyme is ingeniously stupid, overstuffed with unrelated imagery. But it's an incredibly intimate moment from one of America's stranger cultural products, which is exactly why Berglund loves it: It feels real. So as a capital comes to life behind him, he quietly sings along to the bizarre poetry of a kindred spirit.
Berglund has recorded two albums as CEO. The first, 2010's White Magic (produced with Kendal Johansson), was similar to The Tough Alliance: sunny choruses, instantly hummable melodies, incredibly sentimental lyrics. Samurai swords used as percussive elements. Tribal drums. A children's hymn sung in Swedish. On WONDERLAND, released in February, Berglund takes a step into lusher territory. There are songs with lyrics indiscernible under the din of all the orchestration, songs with no lyrics other than "aaaahhhhhh," and one song that just repeats the word "ultra" over and over. Arrangements that could easily fit on a Future mixtape, and others that wouldn't seem out of place on an Ace of Base record.
But the aesthetic is always more American Psycho 1980s than Family Ties 1980s. This is dark stuff, regardless of how sugary the harmonic structure is. The narrator on WONDERLAND is confronting a lot of big demons. And while Berglund shares the same obsession with American hip-hop and R&B as JJ, he's framing it quite differently.
"I still feel a lot of aggression and, yeah, some nihilism. It still attracts me. It gets me going, somehow," he says in a hotel bar a few hours before his set in Oslo. "I just want to take that and make it into something, something more nuanced."
The nuances come in the form of glittery arpeggios, and thick choral arrangements, samples of Proust recited in French, and lyrics like "I'm the pimp, the whore, the john/since so fucking long/Lord, what's my name?" A recent cover of Kanye West's "Hold My Liquor" folds the original's hook on its head and buries it in what sounds like a lost Shostakovich symphony. So it's not as much "nuanced" as it is enthusiastically grandiose, an unlikely musical link between the candor of '80s pop like Tears For Fears and the force of Chief Keef, for whom Berglund has a soft spot.
"What I appreciate so much about hip-hop, and Chief Keef is a brilliant example, because he's so extreme: The power in just saying how you feel, even if it's something that is disgusting to a lot of people and scares a lot of people," he explains. "What are you going to express if you don't express what you feel? With rap, it's so obvious, compared to a lot of other music, how much it really is like that. It's not trying to be cute, or trying to be deep. It's just speaking your mind, for real. It sounds really stupid when you say it, but it's so simple. If you only think about girls with big asses, you should sing about it.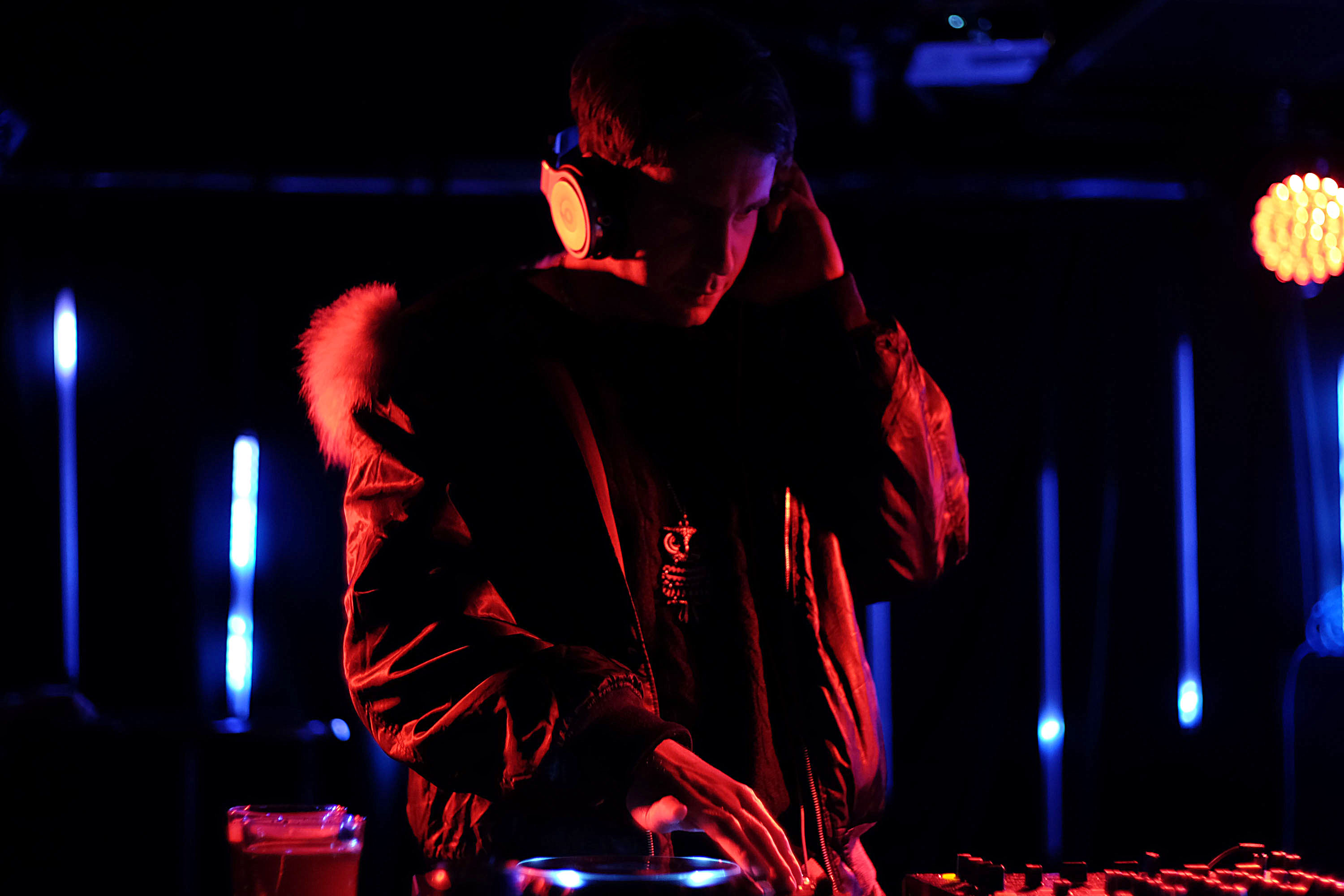 "A lot of people in Sweden have a lot of problems with Sincerely Yours, for the same reasons I think, because we're pretentious and take what we do really seriously," he suggests. "That annoys people. Maybe it started as well with The Tough Alliance being annoying."
The Tough Alliance addressed a personal politics that was far less intimate than that of CEO, but it was still sweetness delivered with a snarl. No one in contemporary Swedish pop music had so deliberately slapped listeners in the face with their own expectations before.
"It was very much about frustration and about giving the middle finger to society in a way that's pretty radical. Doing something that's totally illegal and doing it because you want to do it, you want to fight," Norström, the music journalist, explains. "That was what was so great with The Tough Alliance—they could sample some obscure Iranian film about two guys on a moped and at the same time they could trash some place in Stockholm where they were playing because they just wanted to."
"We were attracted by knowing that it would provoke, not only to provoke, but because there was meaning behind it. And the meaning was that we thought it was so much more important to be there and express things instead of playing things," Berglund says of the band's approach to performances. "It would be so weird for us to get on stage and play. That just seemed so lame to us compared to being there and interacting with the audience."
"We had worked hard and cherished the idea of the band for several years when we eventually released our first EP and went public and, as vain as we were, suddenly it felt like everything was in danger and needed to be protected. Not doing the expected was one way of protecting it somehow," Furst, Berglund's former partner in The Tough Alliance and co-founder of Sincerely Yours, explains in an email. He now lives "way out in the woods" and produces records for other artists. "On one hand, I'm very proud of a few of the shows and sometimes the response and energy was overwhelming of course, but on the other hand there was a large amount of self-loathing going on behind raised fists, baseball bats and TTA-romanticizing punch lines, to say the least. You know, it felt like a pretty bold thing to stand on a stage and take up all that people's time and my personal nightmare was that someone in the audience would get bored. I gave it all I had to avoid that."
The Tough Alliance was more revolutionary performance art than band, a violent outburst that would have made Luigi Russolo, an early 20th-century Italian Futurist composer whose music started riots, very proud. The attitude therein (and infamy that ensued) is what has made it possible for Berglund to provide other artists on Sincerely Yours with a platform and a unified front, and when he speaks of the bands on his roster, it is often with the pride of an older brother. He has challenged listeners before, and now he's giving others the chance to do so.
"Yeah, when people feel like certain state of minds and questioning are too hard to maintain they have to become 'adults' to be able to feel like they got shit under control," he writes later in an email. "And people like Team Rockit that remind them of those feelings and questions are very disturbing then. But there is no way to control things like that in the long run. To find peace you can't hide from the war inside. Deep inside everyone knows that and that is why people like us are so annoying. 'Cause it reminds them that what they do won't really take them anywhere, won't really make them safe, won't really make them feel real joy, etc etc etc.. Of course they don't feel all this consciously, they just feel like, 'what is this weird disturbing childish yet serious shit, gimme something clean that could be in a lifestyle magazine.'"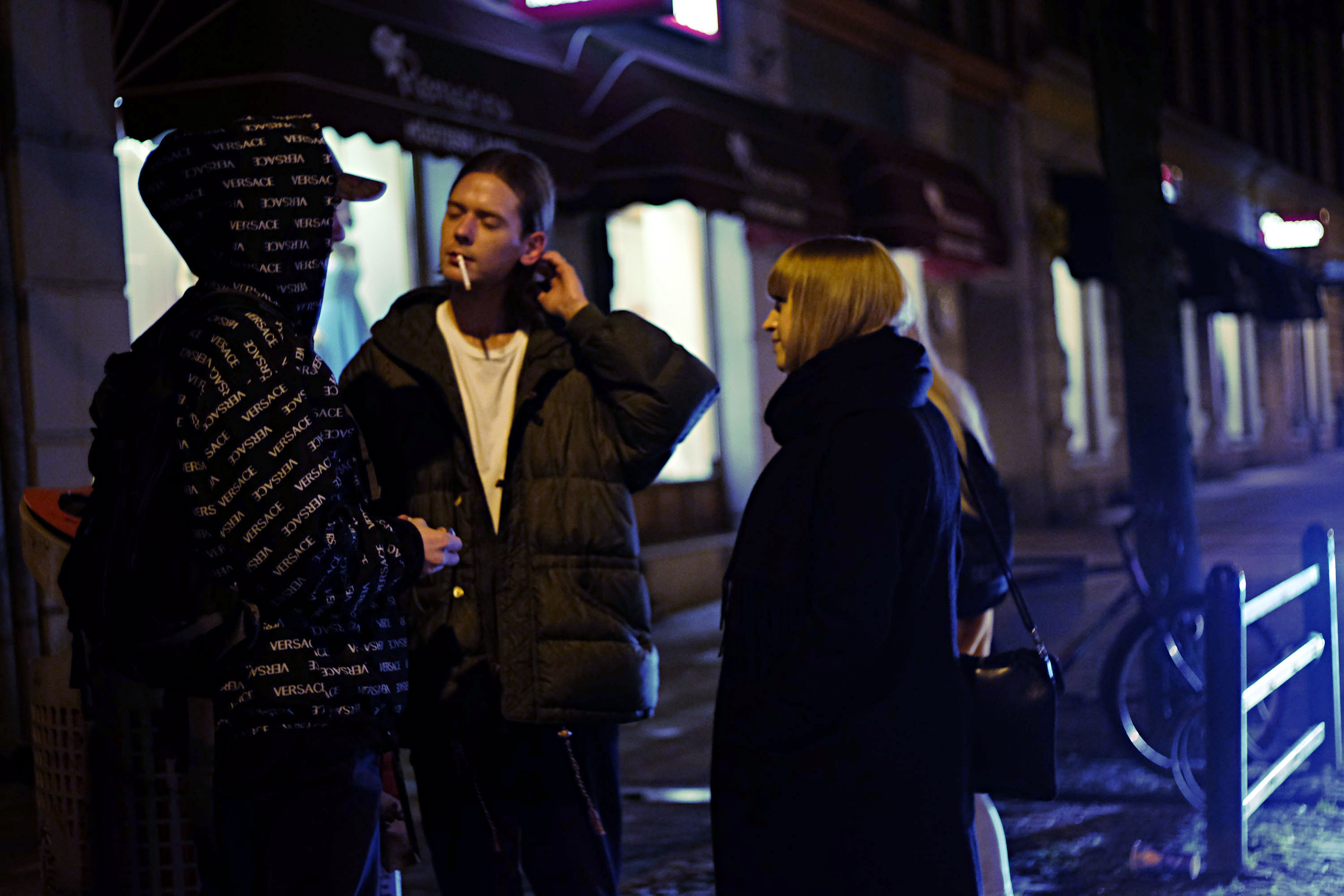 III: TEAM ROCKIT
"I do the only thing I must/
my only job, my cloister/
everything kosher, everyone poser/
when we ride through the night/
the only thing you'll see: three monsters." — "Luna," Team Rockit
If Berglund is the heart of Sincerely Yours and JJ its most recognizable face, Team Rockit are the label's guardians of Swedish identity. They're also musically schizophrenic. There's rapping, but it's placed over slow, occasionally beatless compositions that fuse trance keyboard progressions with the fluttering hi-hats of drill music. There's singing, but it's tucked into vocal loops closer to early religious choral music and punctuated with dancehall horn blasts. It's all drowning in reverb.
And other than a few utterances of American slang, it's entirely in Swedish. Occasionally in a completely fabricated language.
The group's 2011 debut, 1988, was a stuttering burst of genre snippets: Gregorian chant, techno, syrupy Houston rap, and New Age flute progressions nestled into field recordings and errant guitar solos. But Anima, released last fall, is Team Rockit's fully developed opera, an attempt to marry the orgasmic rush of every late-night dance floor climax to the stark minimalism of modern composers like Arvo Part. The songs on Anima operate like small symphonies. "Luna" uses video game sound effects as cues for iterations of a triumphant synth pattern. "Aura" begins with a stark refrain of a theme that returns before each chorus with added layers of vocal harmonies. The ambient cloud that opens "Stigma" unfolds into layered vocal arrangements and an arpeggiated melody reminiscent of the theme from the movie "The Neverending Story"—that's just in the first three minutes, before the track turns into a pounding trance anthem.
It's house music for rap fans, or choral music for techno heads, or trap music for hardstyle rave kids. All its influences and compositional elements are pushed to their brightest limits. In the video for "Aura," Team Rockit get knighted by two chain-mail clad warriors on actual warhorses, then turn the video set into a rave with the whole Sincerely Yours family. Of all the label's releases, Anima is the most extreme, and that's saying a lot.
"I don't think I ever heard a band that is so unconcerned about people liking them—of course they want people to like them, but it doesn't affect what they do," Berglund says. "Because they're really pretentious, and they're rapping in Swedish, and they're not coming from a rap background—that's very silly to a lot of a people, and very provocative to a lot of people. They're pretty childish, almost like teenage, in the best of ways—what's good about teenagers."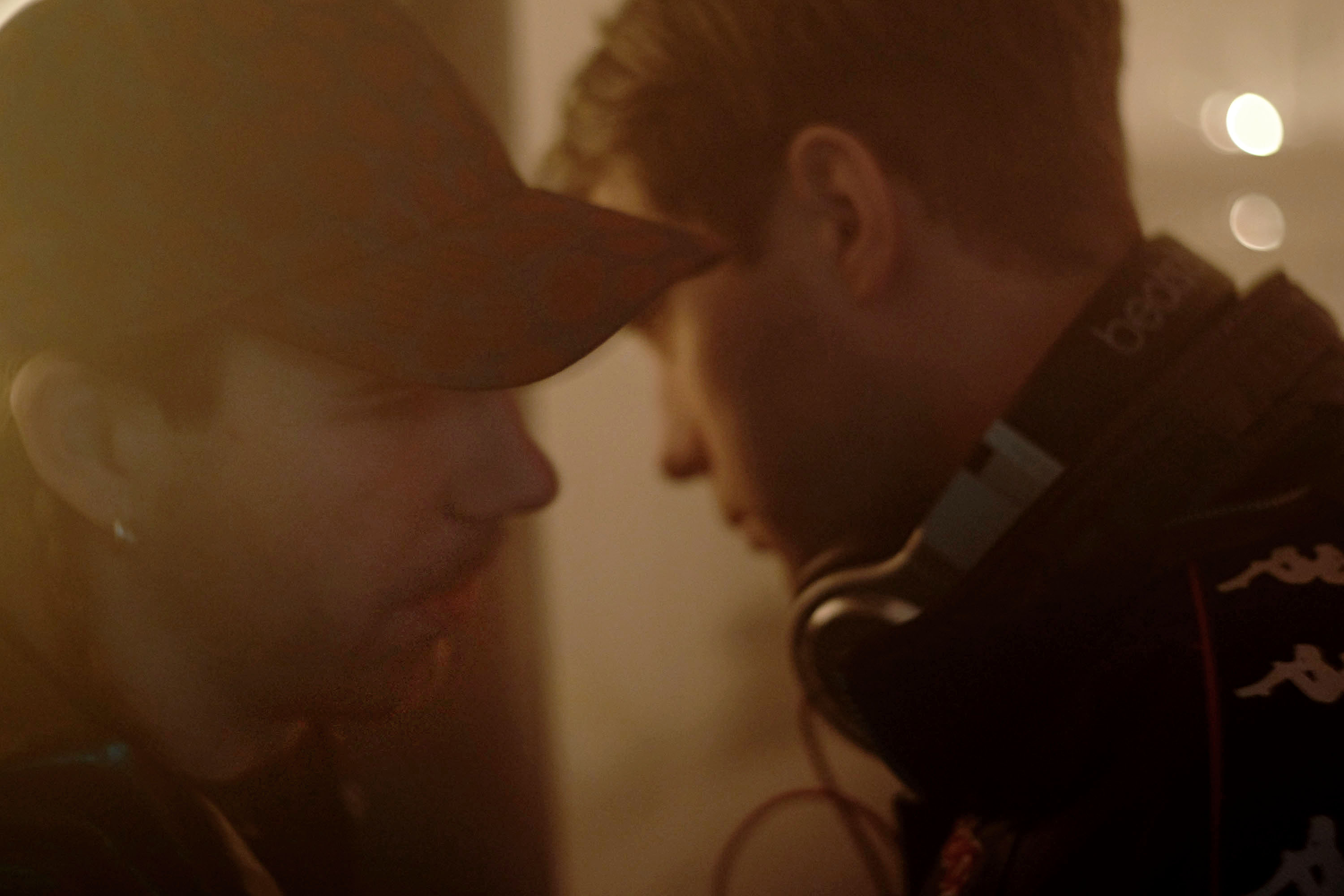 Sincerely Yours HQ is in Gothenburg, located on one of the steepest streets in Northern Europe. On a Saturday afternoon in March, the three members of Team Rockit are sequestered there after spending much of the day tweaking a track for Bladee, a Stockholm rapper whose trademark vocal style is an orchestra of auto-tune. It's a spacious basement apartment, decorated with a Metroid poster, a huge Japanese flag, stacks of Pokemon cards and several tiny shrines. Nikes and Reeboks sit neatly by the entrance, swapped for house slippers. A vocal microphone on a stand is tucked behind a caged security door in the control room, where Ikaros, Gregorian, and Merely (they ask to be identified as such for this article) have gathered to welcome Berglund with a box of white wine and the infinite playlist of the Internet.
Techno remixes of Vivaldi lead into Gigi D'Agostino videos, prompting analysis of the socioeconomic undercurrents of dance music's different strains. A trance album gives way to Wasted Penguinz, a Swedish hardstyle duo. Black metal makes an appearance. A video of the harpist Loreena McKennitt is watched with reverence.
"Sometimes we get DJ gigs around the city but no one seems to appreciate it," Gregorian, 26, says, fiddling with a speaker next to the computer. "So we just spend time here, doing it for ourselves."
The group's appetite for music is endless. There's discussion of Paul Simon and his supposed theft of songs from Los Lobos for his album The Rhythm of the Saints. This prompts disagreement over the merit of Simon's album Graceland (Team Rockit likes it; Berglund does not). As AIR's remix of "Spread Your Wings" thumps in the background, Brian Eno's career is reviewed. Then R. Kelly's "Real Talk" drips through the speakers, initiating a dissection of the idea of "no-man-havin'-ass hoes."
"That's like a verb: 'To not have a man.' It's something you do," Gregorian says, echoing the end of a verse: "Yo ass was SMY-lin' then."
The recently resurfaced sexual molestation accusations against R. Kelly are raised. Ikaros has a friend who has decided that she can't listen to Kelly's music any more because of them. This confuses Berglund.
"It's kind of like having a best friend who does stupid things, and like, you just decide to turn your back on him. It's not the right thing to do," Berglund says. "[Music] is his way of being a better person. Imagine if he couldn't do this, and nobody cared, what he would do then?"
"I don't think it's 'supporting' to listen to a person's song. It's kind of passive. If you get a bad feeling from his voice, I can feel it's OK to maybe stop listening to it," Gregorian adds.
Of the two MCs in the group, Gregorian's bark is the angrier one, but in person he's the one who chooses his words more carefully. He and Ikaros share most of the verses in the proper "songs" on Anima, while Merely's layers of chants, which are occasionally in a language of her own creation, serve as choral counterpoints. Even before they provide translations of a few songs' lyrics, what emerges from their rapping is a genuine sense of flow. A non-Swedish speaker will lose inflections and meaning, but the inherent emotion is hard to miss, the rhythmic constructions just as satisfying.
Team Rockit started as Gregorian's project. He was working on it with a friend in Stockholm, but when that person left, he asked Ikaros, who was an acquaintance, to join him. Both of them had seen The Tough Alliance as teenagers and were fans of Sincerely Yours, so when they had something they felt confident with, they sent Berglund a song.
"It wasn't like we were sending demos out to labels. It was more like, one email to one address," Gregorian says. "But then Eric responded really positively, and we were kind of blown away. I don't think we even thought about sending it to anyone else."
After releasing 1988 on Sincerely Yours, Team Rockit played a show in Stockholm at the same venue as Merely. There was mutual admiration for each other's music, and when the group began working on "Aura," they invited her to add vocals. That turned into a full-fledged partnership that produced the more elaborate arrangements on Anima.
Unlike their peers on Sincerely Yours, Team Rockit have no hangups about playing live. A show last fall at a Montreal music festival found them opening for The-Dream (whose entourage later wouldn't let them get their belongings out of the dressing room), and they describe that audience as alternately confused, amused, bored, and irritated. The response in their own country, they say, is closer to apathy.
"We are kind of ignored," Gregorian says. "I feel like we're just not being treated as what we are—if you don't even address us, you don't have to deal with us. Maybe some people prefer not to deal with it at all."
"I don't think people would know where to start if they were to write a review of a Team Rockit record," Ikaros, 26, laughs. "'OK, so it's like, three people, I think. They, like, rap, or sing, or I don't know. And it's in Swedish, but I don't understand what they're saying all the time. And it's like, bagpipes and fiddles…'"
"'And trance,'" Merely chimes in.
Merely, 27, who  just released a single and will release her own solo album on Sincerely Yours in a few months, has added an ethereal quality to what Team Rockit does. And she shares a lot of the beliefs that are inherent to everyone on the label, primarily an embrace of any form of music and the emotional reactions therein.
"We often talk about not ever being ashamed of something that actually got into you and made you feel something." she says. "The irony thing is so—that really doesn't make sense. It's useless because you can't forget what you have in you, which is the most important thing."
Team Rockit also understand that beyond their overstuffed sonic arrangements, their approach to language closes a lot of doors for listeners.
"I think it's easier listening to our music if you don't understand Swedish," Ikaros says. "You accept that you don't understand this and you listen to it without trying to figure everything out. If you try to figure everything out all the time, and try to understand and theorize everything, then you won't like our music."
"It would have prevented us from accessing a lot of stuff as well, if we had felt the need to be more accessible in terms of language," Gregorian says. "You close off a whole part of your soul, which is your natural language. And that would have been really devastating in terms of our music."
"Singing in Swedish isn't a decision in that sense," Ikaros says. "It was part of this feeling of doing something natural, just letting stuff out. I think in Swedish. I understand myself and my emotions in Swedish."
It's fitting that a group who throw down such gauntlets for their audience has found a home on Sincerely Yours, and their biggest fan in Berglund, the very person whose music and stubborn aesthetics have obviously had a huge influence on them.
"They're the future to me," Berglund says. "The most inspiring thing I've heard in ages. They're my favorite band in the world."
"It's kind of cool, like when you, as I did, almost grow up with this label," Gregorian says. "There was this feeling that you could trust them to give out stuff that I did not have to, like, really think so hard about. If they released a new album or a new single, I could almost always trust that it would speak to me directly."
What emerges from all the fraternal affection and rabid consumption of music is what defines Sincerely Yours: a pursuit of those ideals that are formed by youth. Defiance, fearlessness, a sense of immortality, goofiness—these feelings that the luckiest of us experience as children that are ultimately squashed by the responsibilities of adulthood, or the false sense of them. Berglund and the people whose voices he has chosen to highlight believe those feelings should never go away, and the opportunities he provides for his artists are not marketed as products. They are his best friends, and they genuinely consider themselves to be doing humanity a service.
"It felt like that when we were speaking of this shared belief, I really got this image of all of us, like, on a horse," Gregorian says, as Ikaros and Merely laugh. "One horse each, you know, like the scene in Lord of the Rings when Gandalf comes back with the staff and saves Helm's Deep."
"Down the hill," Ikaros adds. "That's us."
But what needs saving?
"Mankind," Ikaros quickly finishes.
There's a pause before Gregorian speaks.
"My own truths, maybe."