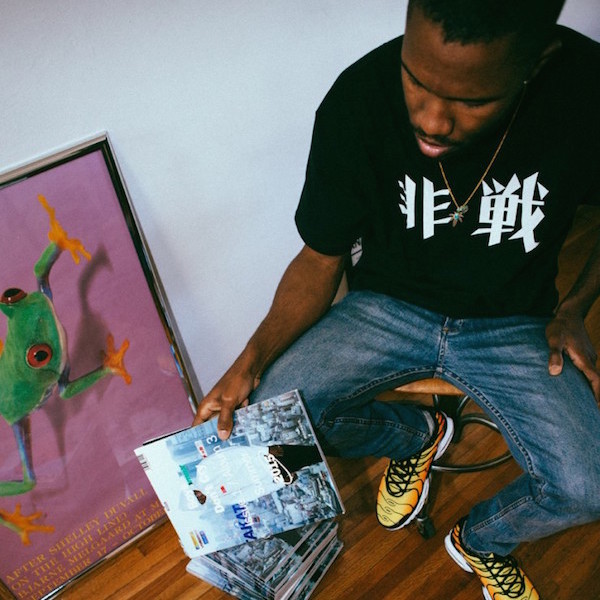 ---
The wait is almost over. After three long years filled with frustration and anxiety, we can finally say with some confidence that we will be receiving a new Frank Ocean album this July (TYBG). But will it live up to the hype? After notable reclusiveness and swirling rumors, we have high expectations. But Frank Ocean is an artist who doesn't cater to our expectations, and we might be caught off guard come July.
Frank Ocean has more than a few tricks up his sleeve. We've seen Kendrick Lamar challenge his creative boundaries with To Pimp A Butterfly earlier this year to much acclaim, and it appears that Frank is looking to do the same. There is reason to believe that this new, still untitled album will find Frank Ocean not only crooning love ballads, but showcasing his rapping ability.
Yes, you read that right. From the title of this article alone, you may have assumed it to be some sort of outlandish satire, but that's not the case. The truth is, Frank Ocean might drop one of the best rap albums of 2015, and he's been giving subtle hints for a while now.
---
The truth is, Frank Ocean might drop one of the best rap albums of 2015, and he's been giving subtle hints for a while now.
We've heard Frank flex his lyrical prowess and silky flow on songs like "Blue Whale," Earl Sweatshirt's "Sunday," and the Odd Future posse cut "Oldie." His raps have been compared to Andre 3000's unique blend of melody and rhyme patterns. His voice, combined with his delivery and lyrical content, make for a pretty dope ass rapper, if we're being real. I mean, who else could say the word "fortnight" in a verse and make it sound cool? Or successfully pull off a clever entendre like "I'm hi(gh) and I'm bye/bi, wait I mean I'm straight"? The few times Frank has graced the mic to spit a few bars, he's sounded right at home.
Just a few weeks ago, a story broke detailing how Frank was cut from Brian Wilson's upcoming album because he wanted to "do rap" instead of sing. Earlier, OF cohort Earl Sweatshirt told NPR that Ocean "thinks he can rap now" and has been approaching him with written rhymes. And lest we forget: he's confirmed sessions with Hit-Boy in the studio earlier last year. Do you really think the same dude that produced "Niggas in Paris" and "Backseat Freestyle" would make the chill, atmospheric type of beat that flowed through channel ORANGE? Unlikely.
Much like his OF comrade Tyler, The Creator—who has evolved from a synth-driven shock rapper to a collaborative, genre-bending artist—it seems that Frank Ocean may be straying from his initial formula. He has proven himself to be a meticulous perfectionist in the past, so there's little doubt that any finished product will be held to high standards.
You might be tempted to tell Frank, "If it ain't broke don't fix it," but sometimes change can be for the better. Remember when Michael Jackson embraced hip-hop culture with Dangerous back in the 90's? When Nirvana went acoustic for Unplugged in New York? When Dylan picked up the electric guitar? Remember 808s & Heartbreak?
I'm not saying Frank Ocean will be rapping in the signature Migos double-time flow over bass-heavy trap beats. I'm not even saying the album will be entirely rap. It's hard to imagine that Frank Ocean would completely abandon singing, but those expecting another channel ORANGE are likely going to be in for a surprise.
---
A rap album by Frank Ocean could be absolutely exquisite, especially if executed with production that suits Frank. Just imagine Frank addressing personal and emotional subject matter, but with a little braggadocio thrown in, à la his unrecorded "Versace" verse. His way with words is unparalleled, regardless of how he's communicating the message. If channel ORANGE was Frank at his pinnacle, this next step will see him going Super Saiyan.
With the unbearably high level of anticipation that has been built for this album, it seems only right that Frank tosses his fans a curveball. With So Help Me God and Views From The 6 getting all the attention in the rap world, Frank Ocean might just come out of the shadows to trump them both and steal all the headlines. When you hear Frank spit that first bar come July, just remember…
I told you so.