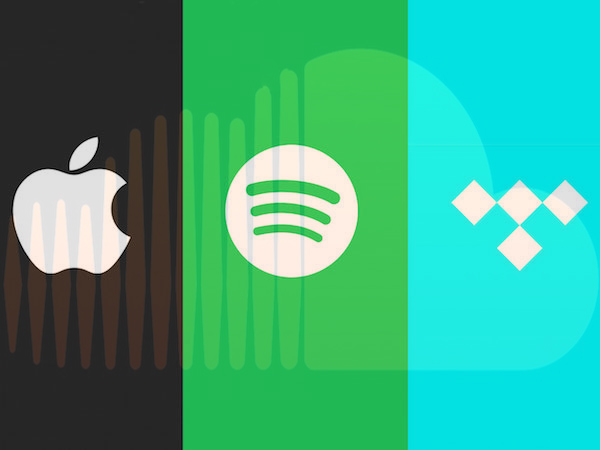 Last month, Pigeons & Planes and New Torch Entertainment launched a new series, Inside Track. Our goal is to create a place where music industry insiders give their honest perspective on important issues for artists at any level.
Our first conversation discussed how to convert online buzz to successful touring. This time around, we asked independent labels about streaming.
There's no denying that the emergence of the streaming model has forever changed the industry. Physical sales are a thing of the past, and 2014 was another indicator that digital downloads are on their way out, too. Indie labels Neon Gold, Cascine, and Mom+Pop shared their experiences of how streaming has shifted their business models and strategic marketing plans for their artists.
Providing insight:
Julia Willinger, VP of A&R at Mom+Pop
Derek Davies, Owner of Neon Gold
Jeff Bratton, Owner of Cascine
---
As a music consumer and fan, do you use any streaming service regularly and pay for it for personal use?
Julia Willinger: I love using Spotify and SoundCloud, although neither one is perfect. I use SoundCloud for music discovery and my job as an A&R. I use Spotify to listen to albums both new and old, and I love making playlists or listening to my friends' playlists. I don't necessarily discover bands on Spotify and I don't use SoundCloud to listen to bands I'm a fan of—unless it's the only way to do so. I am loving Beats 1 and still figuring out Apple Music.
Derek Davies: We've been longtime Spotify devotees since adopting the UK service in the early years of Neon Gold, before it launched stateside. But I'm definitely interested and excited by the possibilities of Apple Music, especially given everything Zane Lowe and Beats 1 are doing over there. It's an exciting time for the industry!
Jeff Bratton: Spotify is my go-to. I've been a paying member of the platform for years. It's clean and easy to organize. I'm just hoping that more niche electronic labels will start delivering their music to it too. I also use Apple Music and see a lot of value in Beats Radio. And of course I'm on SoundCloud every day.
What are your thoughts on TIDAL? Do you think that high fidelity audio consumption is something that the "casual music fan" cares about? Is there a significant enough audiophile consumer base to justify high fidelity audio streaming?
JW: TIDAL felt confusing and still does. It feels like everything they are preaching is contrived. Like people behind curtains said, "How are we going to compete with Spotify and Apple? Well, let's make our product hi-fi, exclusive, and more expensive. Oh, and make sure it's for artists by artists." None of that feels authentic to me. The hi-fi option is awesome but I don't think most people who are streaming notice or care.
JB: TIDAL's a good idea in theory, especially as it relates to exclusive and curated content, but I don't think it's aligned just right. I don't see the average consumer of commercial pop wanting high bitrate audio as much as listeners of various electronic genres, for example. I think TIDAL's fated to be a niche platform.
I don't see the average consumer of commercial pop wanting high bitrate audio.
Has the overall accessibility of music—especially thanks to Spotify, SoundCloud, and YouTube—adjusted the way you plan a release timeline/album campaign?
DD: Absolutely, and even more so now with Apple Music and Beats 1 as such amazing champions of new music. Just the other day we premiered Fetty Wap's remix of The Knocks' "Classic" with Zane Lowe on Beats 1, immediately followed by a SoundCloud premiere on FADER, and capped off today with placement in Spotify's New Music Friday playlist. Finding ways to maximize impact across multiple platforms is the name of the game in 2015, and while it can be a delicate dance keeping everyone happy, it's a beautiful thing when everything aligns perfectly.
JB: It's becoming significantly harder to hold people's attention over a longer term, so we've started condensing our campaigns a bit. We still circulate review copies three or four months out, but our core campaigns begin closer to launch, with singles and assets falling closer than before. Retail marketing is playing a bigger role in our planning, and overall, we're being more selective about the assets we commission, as their spread is increasingly limited.
---
As managers, we value the importance of SoundCloud and that community—especially for an artist who's still in "discovery" mode in their career. As we notice major labels starting to remove their catalogs from SoundCloud, is that something you've considered?
JW: No, I haven't. I think that Soundcloud, like Bandcamp, provides an artist community—especially for developing artists. Taking them off of these platforms would be removing them from their fans and peers. I'm sure there are better ways to work with these services so that everyone feels like they are winning and being treated fairly. Removing an artist's music from these spaces feels wrong, unless they've grown to a point where it's an appropriate time to do so.
DD: Absolutely not. I understand that at the major label executive level, the conversation is constantly centered around maximizing the bottom line as the industry tries to make the transition into the streaming era. But in doing so, they're losing sight of the instrumental role SoundCloud has played in breaking so many new artists.
In many cases, they're disabling the very tool that got their artist noticed and signed in the first place, and while some acts are less affected by these moves than others, there's a number of bands for whom SoundCloud and its community is an essential part of their history and DNA, and to see them have to remove their catalogs from the service at the behest of their label is a shame.
We're very fortunate to partner with Atlantic Records on the majority of our releases, who have come to an agreement with SoundCloud through the Warner deal, so we've been able to continue to utilize the service and our significant following there to support all of our recent signings and releases.
JB: It is, actually. For our more established artists, we've started removing a portion of their releases from SoundCloud. We leave a couple key singles in place and an album cut or two, but the rest of the tracks are set to private. But in doing that we make sure links to the streaming services and digital retailers are immediately visible in the notes sections. However, for our newer artists where we see more value in the visibility rather than monetizing plays, we leave the full release on SoundCloud.
Which streaming service do you think most benefits and caters to new/emerging artists?
DD: Even with some majors pulling their catalogs off the service, SoundCloud remains the best tool for new music discovery out there, both for fans doing the discovering and the artists being discovered. And I expect it to remain that way for the foreseeable future, as long as the majors don't pressure them into a deal that undermines the integrity and user experience of the existing service.
JB: It's still a little early to tell. Apple's Connect seems like a decent setup for new artists, and with Spotify, artists can curate playlists for fans to follow, but neither do a whole lot for acts without a real fanbase. In general though, the discovery process is (or used to be) pretty sacred, and I think we'd rather find out about new artists from trusted blogs, friends, SoundCloud, or somewhere other than the corporate behemoths that are Apple or Spotify. I recognize that's changing though.
We'd rather find out about new artists from trusted blogs, friends, SoundCloud or somewhere other than the corporate behemoths that are Apple or Spotify.
---
Do you think that the free/ad-supported services are taking away from how quickly the paid services can grow?
JB: Not really. I think they're catering to different listeners. Platforms like SoundCloud and YouTube are good places for developing artists to workshop material, or established acts to put remixes, fun one-offs, etc., whereas the streaming services are destinations for deeper listening and building a personal library.
What have you seen to be the biggest driver of streams?
DD: There's obviously a number of factors, but a well-placed sync always seems to drive things through the roof, especially in the age of Shazam.
JB: Playlists, and album premieres in the press that use the streaming service's player.
In what unique ways have you been partnering with streaming platforms (live events, original content, etc) and what effect has that had?
DD: We're extremely active on SoundCloud, reposting everything we post on the Neon Gold blog to our constantly updating Hit Parade playlist there, as well as re-posting new releases from all of our acts to our four million+ followers there. We've also done a number of collaborations with Spotify, like an exclusive HAERTS remix of MS MR to celebrate our fifth anniversary last year. They've shown our artists a lot of support over the years through their playlists and showcases, and we've enjoyed a wonderful relationship with them to this point.
JB: We've been working with Spotify quite a bit recently to host album pre-release streams and run various marketing programs that involve direct participation by our artists. Spotify is also sponsoring Cascine's five-year anniversary party this September, including a special label compilation to be hosted exclusively on their platform.
How is streaming helping the industry? How is streaming hurting the industry?
JW: Streaming is a result of the times. We can't beat it at this point, although I wish we could. I wish more people would realize music is worth money and should be consumed in ways that other forms of art still seem to be. At this point, it is about getting the most out of streaming for artist, publishers, writers, etc. It breaks my heart to see how little people are getting for their art. I think the problem is the ignorance involved with what goes into making music behind the scenes. There seems to be more awareness in the film industry. At the end of the day, it doesn't seem like artists can sustain a career based on their music alone so we need to come up with more ways for artists to make a profit beyond touring, licensing, brand partnerships and recording. I don't know the solution, but there are musicians who are more famous on Twitter and Facebook than many actors and politicians so it seems like it's only a matter of time. Artists and music drive culture and nothing could ever take that away.
JB: Five years ago, I was afraid we were tumbling off a cliff into some sort of free, fileshare zone where nobody paid for music. Thankfully, the streaming services saved us from that by proving people are willing to pay for music if it's delivered in an attractive, convenient way at a comfortable price. It's no secret that labels aren't getting paid much for streams—we are, however, seeing real money from aggregate plays across a catalog each month. On the other hand, it's creating a playlist culture where fans' connections to artists are shallower than ever before. We're all becoming casual listeners, myself included.
It's no secret that labels aren't getting paid much for streams—we are, however, seeing real money from aggregate plays across a catalog each month.
Without pressure to reveal specifics, have you seen that indie labels are feeling the pressure to shift their record deal to a more 360 deal model to make up for the lack of income purely from recorded music sales?
JW: Not at all.
DD: Absolutely, but I also think that pressure goes both ways. It's become industry standard to ask for these 360 elements in every deal, but the best labels are the ones who actually earn those rights. As the birthplace of the model, Atlantic is still the gold standard as far as we're concerned. Look at their merch division—which is the best in the business—and the amazing artist development and touring department there. They've given us a lot to aspire to in our dealings. Between our extensive live network—we operate monthly club nights in Manhattan, Brooklyn, DC, Los Angeles and London—and our partnerships with Atlantic on the records side, and SONGS on the publishing side, we feel like we have the best partners to allow us to build all aspects of a project.we feel like we have the best partners to allow us to build all aspects of a project.
JB: We haven't considered 360 deals, but we are diversifying the label's core services—things like publishing, management, working with brands to offer agency programs, etc.
---
Inside Track will be a regular collaboration between Pigeons & Planes and New Torch. Let us know what questions you have about the music industry and what topics you would like covered.