When Dr. Dre surprised the masses with his Compton album, the tracklist provided fans with plenty of excitement and a little confusion. The majority of the names were very familiar—Kendrick Lamar, Snoop Dogg, and Eminem make appearances—but there was one name that stood out. Not just because of its unfamiliarity, but because it appeared on six separate tracks. Soon, everyone wanted to know who Anderson .Paak was.
Let's be clear, though: .Paak is far from a rookie. The artist formerly known as Breezy Lovejoy has been making music for years, and has a hefty catalog to prove it. So he's not your standard bright-eyed young artist. Rather, .Paak is here to reintroduce himself as he begins a journey into a new chapter of his career. On Friday, his EP with production duo Blended Babies will be unleashed upon the internet, and thus far, it's been fantastic. We spoke with Anderson .Paak about working with Dr. Dre, his evolving sound, and balancing so many projects at once.
---
About two years ago I heard a Mr. Carmack and Knxwledge edit of "P.Y.P" but it hadn't realized until recently that Breezy Lovejoy and Anderson .Paak were actually the same person. Is the name change making this chapter of your career more difficult?
When I initially wanted to change my name, my whole thing was that I wanted people to rediscover me. I was going through a transition in my life and I wanted my artistry to reflect that. What I did with Breezy Lovejoy, I was done with that. I felt accomplished and I wanted a new transition in my artistry, or a new chapter.
I welcome people who are only going to know about this new moniker, and might not even go back and listen to Breezy Lovejoy. I knew that people that really followed me as Breezy Lovejoy would follow me as Anderson .Paak as well. If they don't wanna fuck with it, then oh well, they've got a lot of music under Breezy Lovejoy to enjoy too. I don't see it as a problem. When people really want to find something or want to know something, they're gonna get to the bottom of it.
The man who has an original sound, unique to himself, he's the one that's winning.
That makes sense. I heard your voice all throughout Dr. Dre's Compton, and it's very distinct.
Yeah, that's why I'm trying to focus more on me. My main goal in the last year is focusing on doing something that's undeniable, recognizable and original. As far as my voice, that's what I've been really concentrating on. I used to do a lot of different things—drums, make beats, and stuff—but in the last three years I've just been focusing on my vocals to make sure it's almost untraceable but traceable at the same time. You can't put me in a line with nobody else, but you know exactly who that is. Because everybody is biting and shit. The man who has an original sound, unique to himself, he's the one that's winning.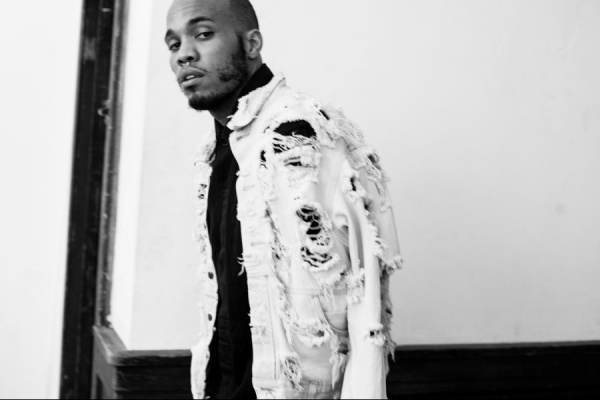 ---
You said you're focusing on your vocals but I know you wear a lot of hats—you're a singer, songwriter, drummer, rapper, and producer. When you're creating new music, how does that process work? What personality comes forth first?
I think it just depends on what role I'm playing. Sometimes I'm working with a lot of people, and sometimes everybody makes beats. I think if it's just me, then I know how to operate.
If it's just me and my band and I'm producing with my band, I kind of take the lead on just driving the ship and making sure we get to the destination. I want to utilize all these people to help me get there, so you're going to do something specific and we're all going to come together for this one vision. But sometimes, I play the background to that and I'm dealing with someone that is handling 100% of the production aspect, and I'm focusing completely on the writing aspect. But if they're open to my suggestions on production, then I'll add my input.
But it just all depends, I like to adjust according to what's needed. A lot of times—for the last project for instance, for Venice—it was all just me just getting the music and material from producers like Lo Def, and focusing on writing that could meet his production halfway and become something great.
---
Speaking of Venice, I know that you're from California but Oxnard not Venice. So what is it about Venice that influenced you to title your 2014 debut album after it?
I've been in L.A. for like ten years, and Venice the album is a reflection of what we were being inspired by at the time, and what we were going through. Me, my band and the producers that were around were inspired by a lot of things going on in the city and the street Venice is a very long street in L.A. There's a handful of streets that go from East to West and you can stay on the same street and get a good feel of the whole city. Venice is one of them.
So when we're downtown by the water there are a lot of dynamics in that city, and I felt like there were a lot of dynamics on the album. We weren't just doing trap, house, hip-hop or R&B—we were doing all that shit. Sometimes we were doing it all in one song, some we did in a mix. But it was just like that long street of dynamics giving you a taste of everything, a taste of range. Just letting that range and our respect and admiration for the city just come out.
You said that your music doesn't fit into one genre because you like to experiment with different sounds. Is there anything musically that you'd like to do in the near future that's very different than what you've been doing?
Sure, yeah. I'd love to do some alternative rock stuff. This next album is venturing more into funk and soul, and a little bit of alternative as well. I would love to get more into different things. I love folk music, I'd love to do something like that as well—some real acoustic guitar type stuff. I'm just really excited about experimenting with space and time. I'm a fan of "less is more" so I think I would love to experiment with production that has a lot of space in it.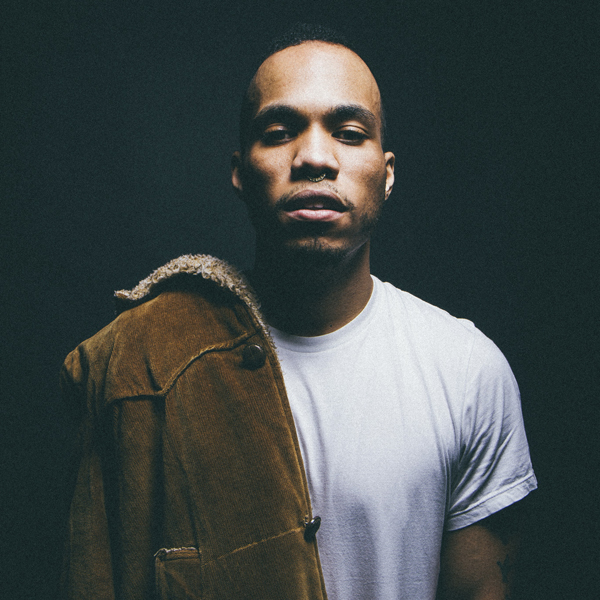 ---
You're saying, "this next album," but I know you're working on a lot of projects right now so when you say that I'm not even sure which you mean! You've got NxWorries with Knxwledge and an EP with Blended Babies coming out soon, on top of your own album. How are you balancing all of this at once?
[Laughs] You know, I think it's more so the consumer that has to balance it, because I honestly just record. When the smoke settles and these projects are released, it's like, "Oh, okay," because I don't even think of it like that. I'm in a constant state of recording. I've been pretty inspired in the last couple years, it's just second nature now to be writing or recording. A lot of times I can't put these different things on one project, I have to separate them and put them in components. That's just how my brain works
With the Knxwledge stuff, I did a bunch of music with him and I was like, "Fuck it, let's just start a new group so we can have endless possibilities." I know we have our own things going on but we can always have this thing to come back to, it's kind of like an outlet. I'm just trying to stay excited about it and keep my brain going. I know it's a lot of projects but I think there's no greater triumph than to do things like this. I think people are capable of handling a bunch of projects, and I think for someone like me who has a lot of different dynamics it's almost better because people get to pick what they want to get into. What I hope is that they get into all of it.
So you didn't actually go in with the intent to do some many things at once, it just happened organically?
No, I did. It was like labels were scared: "Well, you can't just do this and that, you have to pick one thing and stick to that." I was always just opposed to that. This is what I would naturally do. I saw that there was no point in slowing down so I definitely made a point to just record, record, record and see what made it. I know at some point I might be uninspired and I can't write, so I wanted to have a whole bunch of music that I could stand on. I couldn't foresee that all these things would happen. Like with Dr. Dre. I didn't expect any of that and I really thank God that it happened the way it did and I had all this music ready to go. For the most part, Anderson .Paak is a fairly new artist. Some of the music coming out now is more than a year old but it's coming out because it withstood the test of time.
Since you just mentioned Dr. Dre, can you explain what that initial meeting was like?
It was awesome, I called to work with DJ Dahi and he asked if I wanted to work on a Dr. Dre project. I didn't really think too much about the Dre thing, because I thought that was just smoke, you know? I didn't think it was something that would stick. But I was excited to work with Dahi so I was like, "Yeah, let's do it."
Did you think it was going to be for Detox and never see the light of day?
[Laughs] Yeah! You get that a lot so I was like, "Ok, whatever." But I definitely wanted to work with him. So I get to the studio, the first two people I see are Dre and D.O.C. so I was like, "Oh, shit!… Okay, this 'bout to be lit."
So I get to the studio, the first two people I see are Dre and D.O.C.
Everyone was just chilling, watching the playoffs and Dre hadn't heard of me at all. So I get to the studio and meet King Mez, Justus, Focus and the other producers there at the time. They were saying, "Dude, we love that song 'Suede' we've been playing for weeks now back to back." They had previously heard some beats and immediately thought of me, so they wanted to see if I could come up with something. One of the first beats was "All in a Day's Work." They were like, "Let's get Dre back in here so he can hear 'Suede.'" They played it for him, and played that shit like three times. After the third time he said, "Let's work."
We started working on "All in a Day's Work" and after that I was over there almost every other day.
That's major for a first meeting, I've heard that Dre is really quick to give things a ten-second review before being like, "Cut this off."
Yeah, exactly! I learned that after. I've seen him listen to new music and just be like, "Nah." Just cut that shit down, immediately. So it was crazy when he ran ["Suede"] back. When he threw the beat on he was telling us what the vibe was, what he wanted, was thinking, giving vocals references and ideas. I was just trying to do something off top, at least a melody, and they just put me on the mic. I was freestyling, opened my eyes to see the room was going nuts. It really felt right.
I read that "Animals" was inspired by the recent Baltimore riots. Have there been other times when an event in history impacted you so deeply that you felt the need to write a song about it? Does that happen often for you?
I think that's happened a few times. Most of what I write is based off of experience, or combined experiences from people that I'm around. But I can't think of the last thing that hit me as hard as seeing all that footage that was coming, and is still coming in. It's nonstop now, almost every week somebody's getting clipped off by some authorities, shit's crazy. I still think of the footage of Rodney King—I remember seeing that as a kid and having it really affect me as a child, and being legit scared of cops. There's a lot of things that I've seen, crazy shit, but I think that's one of the first times when I wanted to be a part of the conversation.
So did you write that beforehand, or did the beat invoke that emotion in you?
The first part I had before—"These old sneakers…"—that part, I had written a while ago. Then when everything started going on, the newest part of my verse was based off of things that were going on.
---
Excuse the horrible transition, but I saw you post a video on Instagram a while back previewing a show also called "Animals." Is there some sort of connection there?
Oh yeah. This show is pretty much about… I mean, the hardest thing to do is to catch a wave, so when you do you've gotta ride it until you catch the next one. I met this really talented kid named Mike Estelle, and he started following me around right after the Compton album hit. He kinda just became my shadow and started getting all this footage of what's been happening post-Dre. It's a mixture of family life and all these awesome sessions I got to do and all the people I'm working with. We'll drop the first episode pretty soon.
I've seen you act before on the web series Run DMZ, so I'm curious to know if Animals will be scripted or documentary style.
It's early in the process, I got to shoot almost all of it before I hit the road with Knxwledge, so all of it is just based around two weeks. It was one of the craziest two weeks because I was being hit up for some dope sessions, and it was awesome because I'm finalizing this album. There's a lot of new material that I really wanted to get out for the new album, so it was really just following that, plus a few little skits. We've got the first season already, but for the next we definitely want to include more skits and get into some comedy stuff. Everybody I'm around is either an actor or comedian so there are so many ideas. It'll be awesome.
Speaking of Knxwledge, I know you guys are on tour (as NxWorries) with Earl Sweatshirt right now. Your music is kind of different from his, so I'm wondering how the crowd's reception has been?
Yo, honestly, I was kinda worried too. I think I'm more used to going out on tour with people—well first I've never been on my own tour, I've always been opening. A lot of times you'll think, "Damn, how is the crowd gonna take this music?"
But I think the growth from our first show with Earl to now has been like night and day. It's been awesome to be able to assemble and get together. It's been an awesome set with Knxwledge as NxWorries. We're doing stuff I've never done, because now I'm with a DJ, and Knxwledge is used to doing stuff by himself too. So coming together has been awesome. The last half of the tour has been amazing, every show has been awesome. It's going really well. It might not be their cup of tea but it's definitely an entertaining show, and I know we're making some new fans out there.
There's not much NxWorries material out yet, what have you guys been performing?
A lot of it is the unreleased stuff from the album. It's a good mix of everything—we'll do some stuff that I've put out and we do a handful of stuff from our album, and his album as well. Knxwledge usually does a set before I even go out there.
---
I wanted to know, out of my own curiosity, is there any reason for the period before Paak?
So that dot just represents detail. There have been years where people weren't really paying attention—to me or anything else, and I was doing the same. I wasn't paying any attention to what I was doing, I didn't really have any focus. So now that dot is like a reminder to always pay attention to detail.
I've seen people completely ignore it and not write it at all, so that's funny.
Yep, and I'll be remembering that.
So .Paak is pronounced "pack" or "pahk"?
Either one. It's Korean. My mom told me it's really pronounced "pahk," but when she was adopted—she was born in Korea—they fucked up on her papers. It was supposed to be Park, that's a pretty common Korean last name. There's a lot of different ways to spell it, like Paik. I just kept it at "pack" because I liked the fact that it kinda sounded like it could be a group of people.
What's the next project we can expect?
The EP with Blended Babies will be coming out first. Then NxWorries is probably gonna do something this year, I'm almost 100% sure. And then I'll drop Malibu as well.
---
Anderson .Paak's EP with Blended Babies will be released September 25.