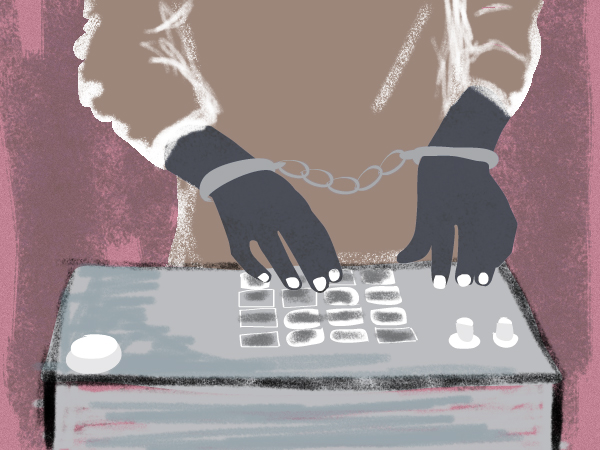 It's easy to forget that for many years, the celebrity that we know as DJ Khaled was just a producer. It feels like a distant memory in 2016—Khaled is now a social media superstar who just got off tour with Beyoncé, and he's about to drop an album that includes features from top-tier artists like Jay-Z and Drake.
Today, the role of a hip-hop producer is in a period of expansion. Some of the biggest names in hip-hop—Kanye West, Puff Daddy, and Dr. Dre—all have production credits that begin alongside or predate their rap careers. The younger generation of beat makers understands the value of name recognition, and through increasingly popular signature drops (e.g. "Metro Boomin want some more," "Mustard on the beat," "Mike Will made it," "We got London on da track"), they're building powerful, public-facing brands.
But for most of popular music's history, the producer has largely remained behind the scenes. Those days are gone. Given the expansion of hip-hop in mainstream music, the emerging discussion surrounding producers' compensation in hip-hop should come as no surprise.
Flying Lotus recently took to Twitter to express his dissatisfaction with the state of producers' rights. He took aim at rappers in particular, noting that "lots of rappers think they doing us favors by fuckin with [producers]," and warning producers that "when a rapper invites [you] to the studio and asks [you] to make beats on the spot. Tell them to pay your fee on the spot."
He continued: "I think the future is dope but producers build the landscapes." After he shared those thoughts, a handful of other producers voiced similar frustrations, agreeing that beat makers are often taken advantage of by famous artists.
For most of popular music's history, the producer has largely remained behind the scenes. Those days are gone.
---
Last year, a producer named DVLP sued Birdman $200,000 for failing to compensate him for production work. The story made headlines because of Birdman's text messages, but it highlights the issue at hand: producers, in a legal framework that does little to recognize their work, often end up getting the short end of the stick.
A producer's agreement with an artist can vary from an informal Paypal transaction to an agreement which outlines exactly how specific streams of income are to be shared. This depends on a variety of factors, mainly the level of involvement the producer has with a track and their negotiating power. In some cases, a flat-fee deal is considered an "assignment," where the rights to the beat are fully handed over to the artist. When that happens, the producer is not entitled to further remuneration from use of the song or sales. There is no statutorily defined royalty for producers or engineers, and most outdated laws don't even acknowledge the possibility of their share in the action.
Copyright law provides that the performer of a song on a record owns the copyright to the "sound recording" and the songwriter owns the copyright to the song. If a song is covered, the songwriter is paid. If the particular recording is played, the performer's rights are implicated. Notice who's left out?
Unless a producer is credited as a songwriter, they're without ownership over any part of the music unless otherwise specified. When a producer lacks leverage in a negotiation, such as in a case where an extremely well known artist's co-sign could give them a big break, a producer is likely to accept disadvantageous contractual terms.
But that doesn't have to be the case. For example, when Desiigner bought the beat for "Panda" from Adnan Khan for $200, Khan was credited as a writer. When Kanye sampled "Panda" for "Pt. 2," Khan was also credited as a writer of that song, meaning that he shares in publishing income. At this point, that income far exceeds $200.
If a song is covered, the songwriter is paid. If the particular recording is played, the performer's rights are implicated. Notice who's left out?
---
As Flying Lotus suggested, when the role of a producer transforms into that of a songwriter, there is a need to make changes to compensate them fairly. And change, it would seem, is on the way. There are several bills making their way through Congress that could have a direct effect on these types of arrangements.
The AMP Act, introduced into Congress last year, aims to allow artists to distribute a portion of public performance royalty payments to a producer, mixer, or sound engineer who was part of the creative process behind the sound recording.
Representative Joe Crowley (NY-14) is spearheading this bill. He tells us that he introduced it to "expand the ability for producers and engineers to collect royalties on recordings produced before 1995. For those older recordings, the AMP Act would establish a procedure for producers and engineers to seek permission from featured artists or their heirs to receive appropriate royalty payments."
Another bill, the Songwriter's Equity Act, would reform copyright law to help producers who are credited as songwriters "[earn] a fair market royalty rate when [their] music is streamed or downloaded online." This act aims to increase the proportion of royalties attributable to songwriters or producers who are credited as songwriters.
Representative Crowley is also a co-sponsor of the Fair Play Fair Pay Act, which "seek[s] to level the playing field among various platforms, for artists and producers alike." In particular, the act streamlines producer royalties for digital, satellite, and terrestrial radio play.
---
When and whether the bills will pass remains to be seen. But it's a incremental step forward. These bills, for the first time, address the producer, engineer, and various other studio professionals' lack of inclusion in copyright law. The three acts were all introduced last year, and the sponsors are in the process of drumming up support, not only within Congress but also throughout the music industry.
These laws begin to address a growing disconnect between what the music industry used to be and what it is now, especially for today's hip-hop producers. But ultimately, in order to address the issue of credit given where credit is due, what Flying Lotus' comments suggest is that a broader understanding of a producer's value will have to be acknowledged by performers as well. Hopefully, the increasing prevalence of high profile producers will inevitably highlight the significance and importance of their talent.
You can voice your support for these bills here.