We're back with another installment of Inside Track, brought to you by Pigeons & Planes and New Torch. Let's talk radio—about what its relevance and impact is in the digital and streaming age, and where to even begin securing radio spins for young developing artists, especially those without labels.

A mix of radio hosts, radio plugs, and managers shared some wise words on keys to consider before releasing your next single.
Zane Lowe, Beats 1
Julie Adenuga, Beats 1
Phil Taggart, BBC Radio 1
Ebro Darden, HOT 97 / Beats 1
Becky Tong, Juicebox
Chris Cajoleas, SWMMNG
James Passmore, Plugged In & National Anthem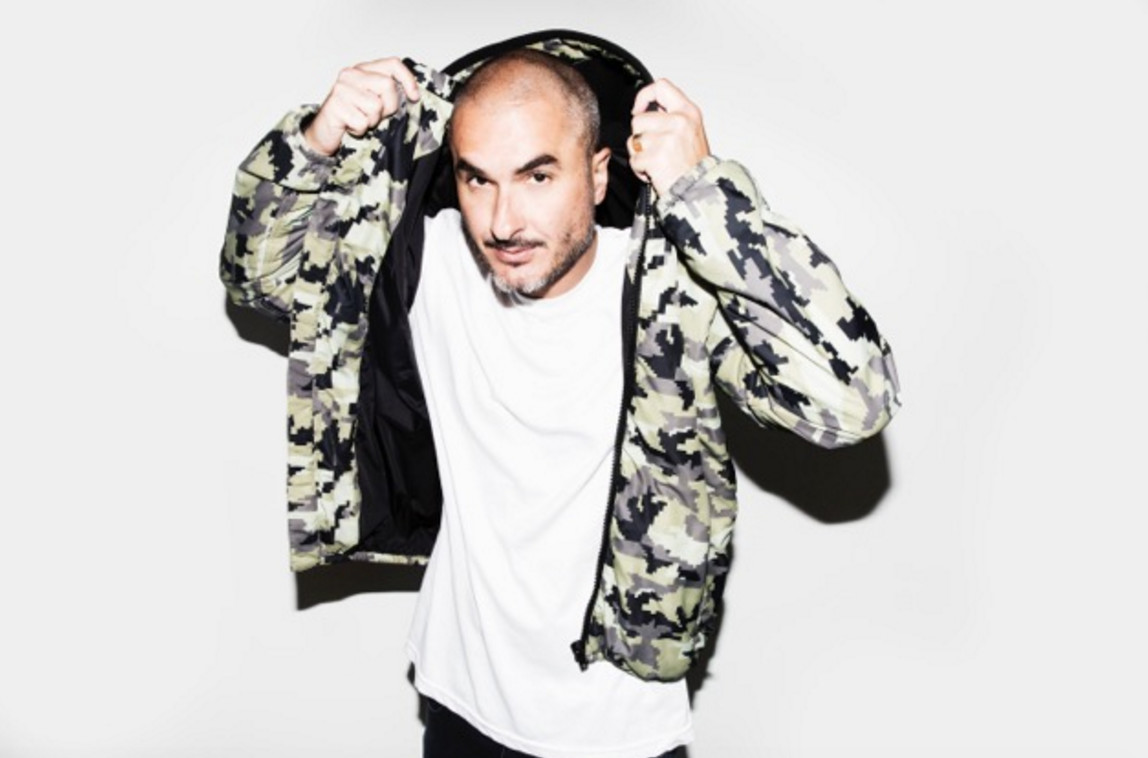 How do developing and independent artists get on the radio?
Zane Lowe: The process of discovering music to broadcast or show or playlist is not dissimilar to the way people discover music in their own personal time. It's recommendation, word of mouth, by accident, it's habitual, and at times it's obsessive. The focus is really on the quality of the record, and how authentic and passionately it's been created. Part of what we really try to do at Beats 1 is not look at artists as being in need of support but rather, does the record demand to be played? Why can't a brand new record that sounds ready and compelling be as important as a brand new record from an artist who has a career under their belt? A great record is a great record. 
Phil Taggart: There isn't one clear route to radio play. In the U.K., we have an incredible U.K.-wide system called BBC Music Introducing where musicians and artists upload their music into the BBC Introducing Uploader. This is open to anyone making music and in my experience it has tossed up absolutely incredible artists such as Two Door Cinema Club, Jake Bugg, Florence and the Machine, and heaps more. 
The way it works is [a song] makes its way through local BBC radio, building heat and buzz, and works its way up to network BBC Radio 1. Listen to my Welsh buddy Huw Stephens, he's the top of that food chain, handing out first plays to many artists on network radio.
A strong blog game or playlist feature will help when DJs like myself are spending a few hours searching for new music. Radio 1 and 1Xtra have a lot of DJs who specialize in new music—we are a competitive bunch and don't like to miss out on much. Doing your research on shows and getting on social media to the broadcasters is never going to do you any harm, as long as you don't go mad on it. Go through the DJ roster and read through their shows and listen to them to know what fits your style of music.
Those acts who are a bit more experienced or at a level of releasing an album should really pool their information with local artists, managers, DJs and labels to see who's playing their records. It's amazing how helpful people will be if you just ask. 
FOR ME, THERE IS NO DIFFERENCE BETWEEN A DEVELOPING ARTIST OR A SIGNED ARTIST OR AN UPCOMING ARTIST... IT'S ALL ABOUT THE MUSIC. THAT. IS. ALL. - Julie Adenuga
Julie Adenuga: The way to get onto Beats 1 is to make a song that I like listening to. If you have a song that I like listening to—I'll play it. For me, there is no difference between a developing artist or a signed artist or an upcoming artist or an unsigned artist or an Indonesian artist or a struggling artist or an independent artist… you get the picture, I'm gonna stop now! It's all about the music! That. Is. All.
James Passmore: As well as offering airplay, BBC Introducing also have stages at most of the main UK Festivals such as Glastonbury and Reading & Leeds, as well as showcases at international music conferences like SXSW & CMJ. Each year the lineups for these stages are made of brand new unsigned bands and success stories that have come through the BBC Introducing brand and are another fantastic opportunity for unsigned artists.
No other U.K. stations have anything quite like BBC Introducing, apart from the online station Amazing Radio, which allows unsigned and signed artists to upload their music to the site and this can again lead to them picking up airplay, including daytime playlist support. Amazing Radio supports international artists as well as those from the UK and can be a good way for international artists to get early airplay for free.
Artists can of course send CDs direct to radio stations, but the chances of picking up airplay by doing this is pretty slim. The money spent making CD promos and mailing them out would probably be better spent trying to hire an independent radio plugger.
Hiring an independent radio plugger is by far the most effective way for an unsigned/independent artist to get played on the radio. A good plugger can make sure your music gets into the right DJs hands and they can also plan and strategize your radio campaigns to make sure you get the most out of them.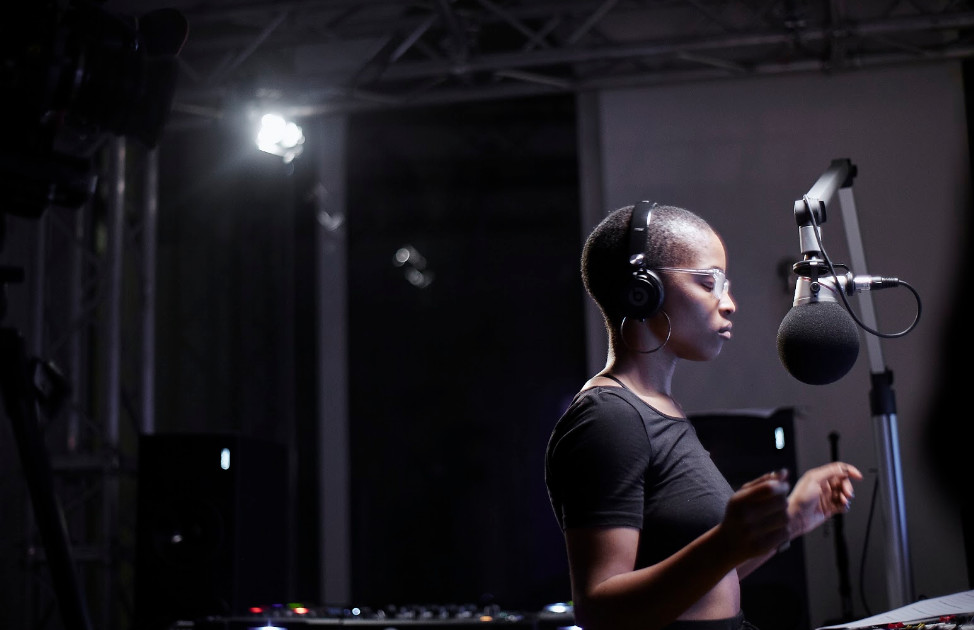 When is it most effective to service music to radio?
Zane Lowe: That decision has to be made by the artist and the people who are designing the most personal and creative way to release their record. I'm a hungry new music fan and always looking for an opportunity to share with fans that are equally hungry to hear it, but sooner may not always be better. The one thing I've learned through sharing music on radio over the years is a record is always best served to its audience when the artist is ready. 
A RECORD IS ALWAYS BEST SERVED TO ITS AUDIENCE WHEN THE ARTIST IS READY. - ZANE LOWE
Phil Taggart: It really depends on where you are at in your career. With specialist DJs, acts who are starting out can send stuff directly through Twitter, SoundCloud, and Facebook. I'll generally try and listen to everything and have often found some wicked music that way. 
 
I'd say to any new act: just because you've recorded a new song and you believe in it, is it the one that can represent your music and vibe? Just because you are starting and have a song doesn't mean it's the right one for radio. You only have one chance of being a new band. The smart ones wait, assess and then figure out what the best way to begin is.
 
If you are blessed enough to have a network around you with management and a label, you will probably use some of that money to pay for a radio plugger. Their job is to work your music to radio whether that is solicited emails, meetings, or simply getting your music to radio stations, producers, and presenters. If you can afford it, a radio plugger that suits your style can work wonders, if you can't get really clever with your social media assault.
JUST BECAUSE YOU ARE STARTING AND HAVE A SONG DOESN'T MEAN IT'S THE RIGHT ONE FOR RADIO - PHIL TAGGART

However, the majority of DJs who work on new music shows will be savvy on blogs and word of mouth, so working it well online can often lead to radio play. I've made friends and created a little network with DJs in LA, NYC, Norway, Japan, Belgium that I swap records with. We all just want to stay on top of things and what's popping off in everyone's little flag of the planet.
Becky Tong: I think it's better to service to radio once you've had one or two tracks out there already and you've gained some online love. It usually works out better if someone at radio picks up on this naturally rather than being plugged from the very start.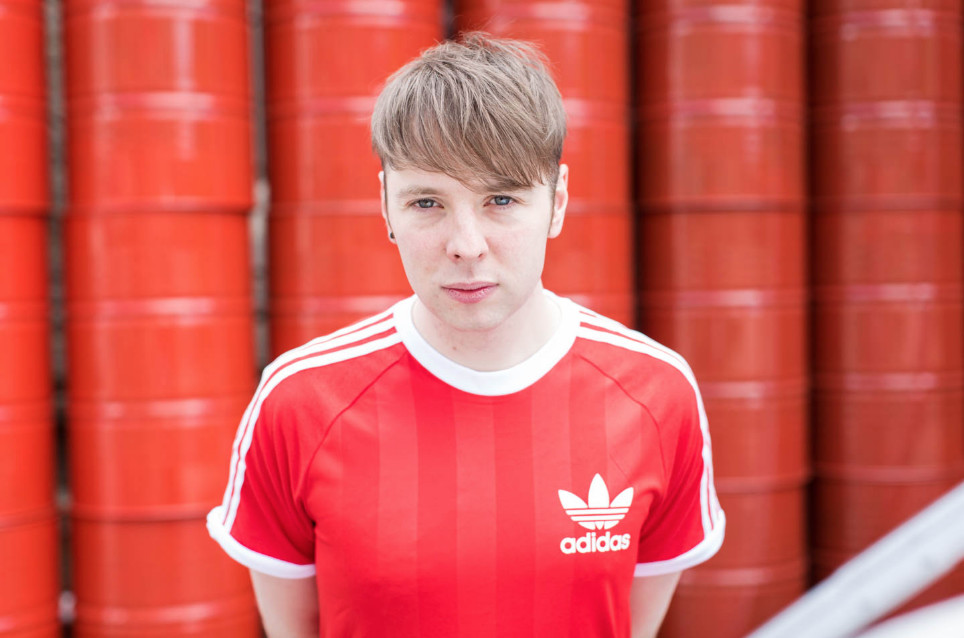 What radio outlets or types of radio outlets should an artist target?
Chris Cajoleas​: Start with tastemakers in certain areas—BBC for the U.K., Triple J for Australia, Sirius XM for the U.S., Beats 1 for global, to name a few. These outlets are a mixture of terrestrial, online, and satellite formats that allow you to see reactions on a global level, and on a format level. These audiences tend to be more curated and loyal to the DJs and programmers, and trust the new music they hear through them.
Also, these outlets can be accessed through relationships, which means artists without a budget for a plugger can still find opportunity here. If you're able to gain some traction in these worlds, you can then bundle this information up with your streaming data from SoundCloud and Spotify to make a more viable pitch to regional mixshow DJs and program directors.
James Passmore: It sounds obvious, but you should only really target radio outlets that are appropriate to their music. There's no point sending your music to a DJ who won't like it or can't play it on their show. It's best to initially just pick off just a few target DJs at different stations to start an artist/song off and as support from those grows it can spread throughout a station.
Phil Taggart: It depends on your artist. The station I work for is broad, there's a corner and a vibe for almost anything on Radio 1. If you do your work on the individual genre shows you will find your spot. If you want hip-hop you go to Semtex and Charlie Sloth, if you make techno it's B-Traits, if it's other worldly and future-facing it's Benji B. Annie Mac and Huw Stephens are Radio 1's two finest with new music and cover more ground than a lot of the more genre or vibe led shows. I'm open to pretty much everything on my plot of land.
 
Becky Tong: Depends on what your music style is and where you are in the world. I am based in the UK so concentrate on UK radio stations like BBC Radio 1 & 1Xtra, BBC 6Music, Beats1, Kiss FM, Capital Xtra, etc.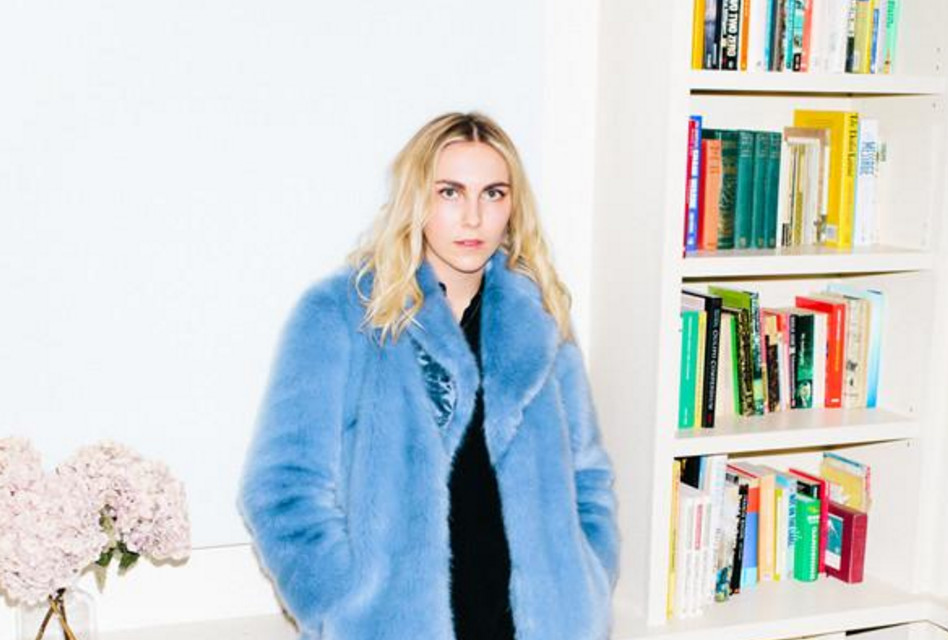 What do programmers want to see before they start spinning music?
Zane Lowe: It starts with the way the record makes us feel, and then we look to our peers and people we respect to see how they feel. Broadcasting is a conversation. It may feel imaginary at times, but you have to assume that people are listening and reacting to a record at the same time that you are when you play it.
That reaction may not be the same, but it's a conversation nonetheless. That conversation extends to other people who share record and talk about music and review it and broadcast it. That communal voice, if loud enough, can change the course of an artist's song and their career. To be a part of that conversation is special enough. At times to be able to lead it is privilege. 
Phil Taggart: At the beginning, middle, and the end of everything it's pretty simple, great music gets priority and gets played. 
 
If you are an artist that is really encapsulating a moment in time, something that resonates with kids, then you are going to find life a lot easier. We've got a full on radio playlist team (I don't sit on this) led by a guy called Chris Price who decides what goes on the Radio 1 playlist. They have a big task of going through a lot of new records and some tough choices in what makes it on to daytime rotation and into the speakers of millions of people a week.
Chris Cajoleas​: A reason to spin it. You have to make them believe that your music is valuable to their reputation as a station—that without your song in the lineup, their listeners will question how in touch the station is with their demographic. As an independent artist, you most likely won't have the luxury of a large radio spend, which means you should move your focus to leveraging your story and data in place of that spend.
And that's not easy—look at the issues Chance's team are having with "No Problem" on terrestrial radio, even with all of their incredible success in other facets of his career. The song is great, it features two radio-friendly names in Lil Wayne and 2 Chainz, it has the unstoppable force that is Chance The Rapper, but it's still not widely running radio. I loved the Rapper Radio campaign they launched, and the conversations it ignited, but it showed us that radio still isn't reacting to all fans. Even though they have the song, the artist, and the fans, it's still a battle. Some independent acts have found success on the radio in the past few years though, most notably Major Lazer and The Lumineers.
Becky Tong: They will play if they like the track enough and if there is a good buzz around the artist—not too much more is needed at early stages I find.  I feel for continued support, there needs to be a constant flow of momentum and releases to keep building.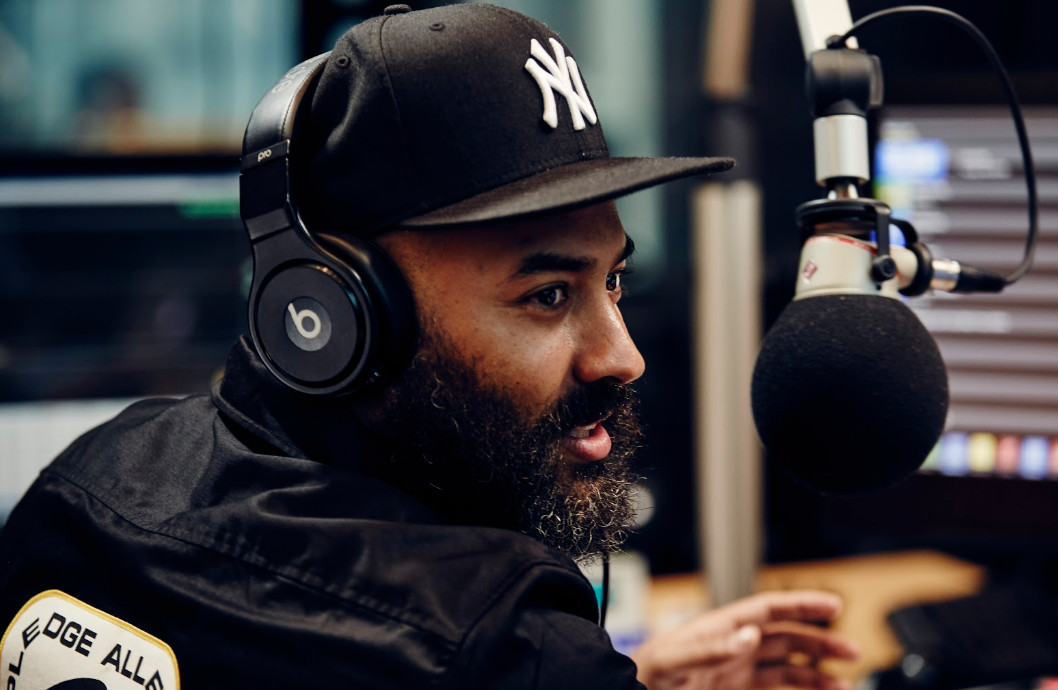 What is a reasonable goal for an emerging artist about to start their first radio campaign? 
Zane Lowe: To make a record that you're proud of, and for it to justifiably find its way into that conversation. Make a great record and then wait and see. 
Phil Taggart: Not to worry about radio play too much on your first single. Sometimes new bands freak out that their mate's band or act is on the radio all the time and they can't get their debut single on. Sometimes it takes time, sometimes it takes 14 minutes since their debut song goes live on Soundcloud (this happened to me with a band called Ider), sometimes it takes to their second album. A couple of plays is always cool. Getting it on your local station rotations and building that support in your hometown is really important. 
James Passmore: Finding one DJ who really connects with your music. Anything more than that is a bonus. If you set your expectation too high from the outset, then you may be unnecessarily disappointed. It can take a long time for radio support to build and some stations and DJs don't always "get" an artist on their first single. If you finish a single campaign with a few tastemaker DJs at different stations passionately championing your song to their listeners, then you've done really well.
IF YOU FINISH A SINGLE CAMPAIGN WITH A FEW TASTEMAKER DJS CHAMPIONING YOUR SONG, YOU'VE DONE REALLY WELL. - JAMES PASSMORE
You should never expect to get straight onto a station's playlist, because there is usually a process involved in this. It's very rare for an artist to get a daytime playlist on their first single, although it does happen from time to time when there is a huge amount of passion for them.
Becky Tong: I think a couple of specialist radio tastemaker spins is realistic. Finding who the champions are and just hoping they support with a couple of plays on there show. Anything more than this is great as it shows true passion!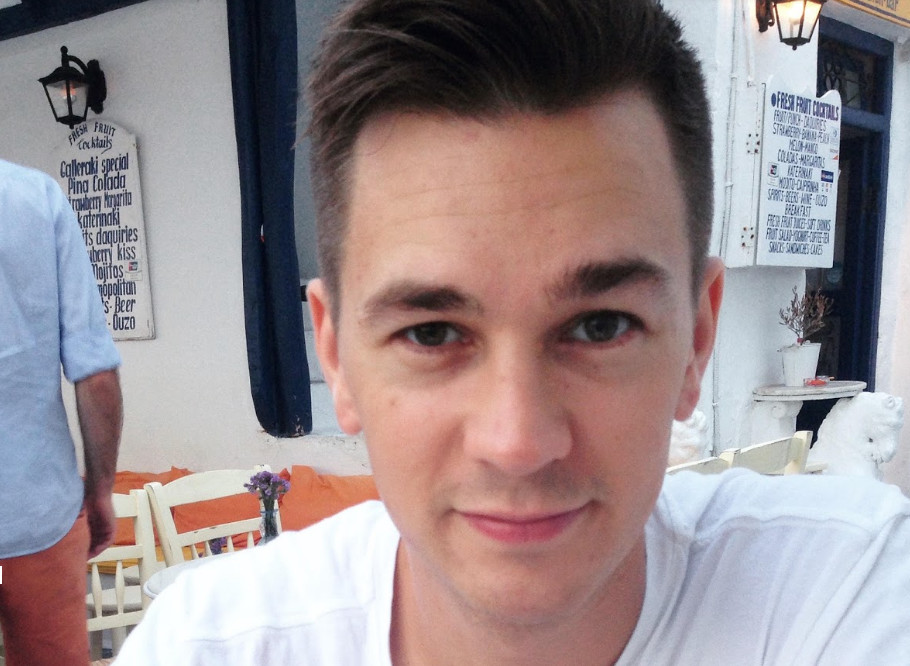 Does being signed to a label, especially a major label, give you advantages to getting on the radio?
Zane Lowe: No. We've supported and played artists that are and remain unsigned. Many of which by choice. Who an artist decides to partner with in business is a personal decision. Whether or not we play the record is not impacted by that. 
Phil Taggart: I can only speak personally on this, as I work with lots of people who do things differently to myself. I won't look at a label or will try not to judge it on who has sent it to me. Who cares if a song has a billion quid behind it or a couple of pounds. Music is either awesome, or it's not. I've heard some amazing records recorded in a bedroom and I've heard some awful tracks recorded with legendary record producers. Does it really matter?
James Passmore: I wouldn't say it gives you an advantage as such, but it can help. Being signed to a label usually means your promotion costs are covered and the stations will be aware that the label have made an investment in you and will continue to do so in order to try and break you.
Of course it can work against you too, and signing to a label that isn't associated with credible artists could put some tastemaker DJs and stations off supporting your music.
Becky Tong: I guess it helps having an experienced team around you—but I don't think you necessarily need a major label to get a great team together. You can source these people yourself and still have an equally strong campaign. If the music is good enough it will stand up on it's own.
Chris Cajoleas: Absolutely. The majors largely hold the keys to radio, not only through relationships but also through the ability to fund the high costs associated with really making a run with a song.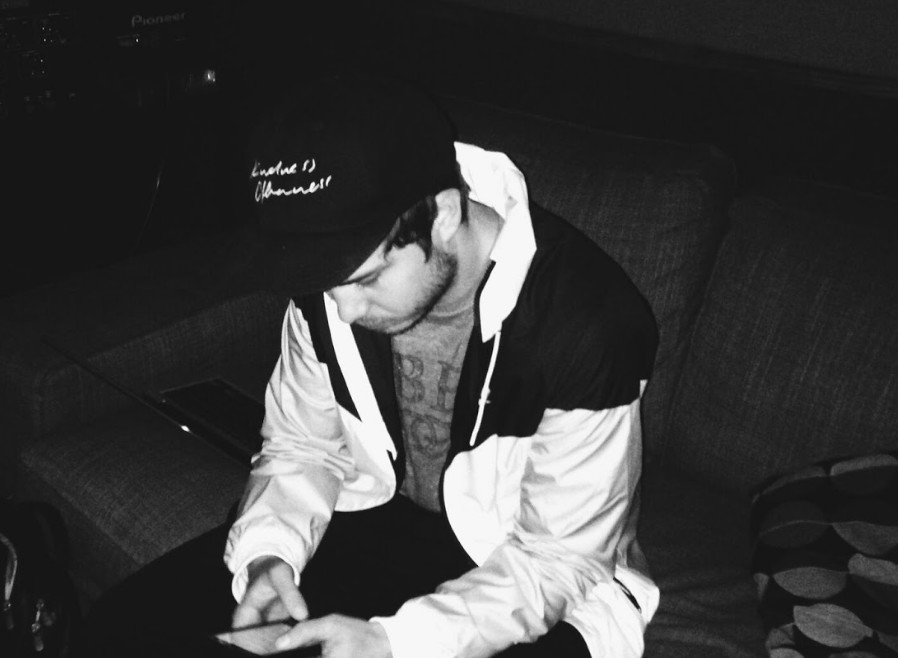 If an artist is signed to a label but their music is still not getting on the radio, can an independent radio plugger help?
James Passmore: There are no guarantees when it comes to radio promotions, but sometimes a fresh perspective can help to get results. 
In-house pluggers at labels don't get to pick the artists they work with, and so they cannot be truly passionate about everything they are plugging. They may also have too many acts to look after or succumb to internal pressure over which acts to prioritize. Any of these reasons could mean you're better off using an independent plugger who is passionate about your artist.
Does radio still matter? What does it impact?
Zane Lowe: Of course my answer is going to be be yes because I'm part of a team of people who are dedicating ourselves to bringing broadcast recommendation into the streaming age. I believe the role of media in streaming is to allow artists to tell their story, to create context and excitement around the music that they create. Music is special. Songs are events for people, and I believe that the modern era of discovering music should be investing in places where artists and audience can come together and create a moment to build excitement around a release. We witness this daily at Beats 1. Combine that with convenience and functionality of the playlist era and you're building the future. 
Julie Adenuga:  Of course it still matters. People listen to radio. Artists want people to hear their music. Any medium that exists for people to hear music matters. If you create art or music, whatever platform you can access to connect that art or music to someone else is important. Radio impacts the people that choose to tap in and listen to it and with the vast amount of stations that exist all over the world, catering to thousands of genres—that level of connection is immeasurable.
WITH THE VAST AMOUNT OF STATIONS THAT EXIST ALL OVER THE WORLD, CATERING TO THOUSANDS OF GENRES... THAT LEVEL OF CONNECTION IS IMMEASURABLE. - JULIE ADENUGA
Ebro Darden: Beats 1 is now in over 100 countries. We bring awareness to our listeners, people discovering music and looking for the next big artist or big song. If we fall in love with it here at Beats 1 and continue to play it, people will recognize that we're standing next to it as the individuals and brand that we are. We'll always stand by it if the music is great. 
Chris Cajoleas​: Yes, I think it still matters. Radio is the difference between making a comfortable living through a niche audience and being a full-blown superstar. You can certainly have a great career—commercially and financially—without it, but if you want to be a household name, and transcend music, I think it's the X factor.
It's the difference between plateauing at 3,000 tickets a tonight, and jumping to a full arena. Radio listeners are everyday people, the mass market. They don't care much for your label, blog, or other affiliations. They react on a fairly skin-deep level. The catch is figuring out how to retain them past that one moment.
Becky Tong:  Yes, I think it's still hugely important to get those key tastemakers supporting you at early stages of discovery. A lot of people still look to radio as a huge place for new music discovery. Then when it comes to breaking artists it's also still hugely key. 
How has streaming and the digital age impacted radio?
Ebro Darden: It's giving people another choice. You have active music seekers and passive music listeners. I think much of the digital and streaming space is for the active music listener and discoverer, where terrestrial radio tends to be for the passive music listener. Beats 1, being both a radio station and a streaming service in Apple Music, touches both audiences and bundles them together. We discover music and play hits at the same time. 
Becky Tong: It's definitely given people more choice on what they spend their free time listening to. For me, it's just made me think more outside the box on who I can contact or reach. I would usually just stick to radio contacts when plugging my roster, but now I have expanded to talking to them about playlisting these records on streaming avenues.  
James Passmore: I feel like streaming's impact on radio has really increased significantly in the last year, and certainly since streaming figures started being included in the charts.
Quite a few radio producers and programmers have recently moved over to editorial roles at streaming services, such as Spotify and Apple Music. They're already proving that the skills they have developed at radio are transferable to building audiences for playlists on these services.
These playlists now have the power to make a record a hit in the same way radio has always done and now radio are having to reflect these hits on their playlists as a result.
Chris Cajoleas​: I don't think it's had a substantial impact on radio yet. There are songs all over streaming charts and platforms with more streams than radio songs, and artists with larger social followings than radio artists.
I do think it allows independent artists to make a better case for radio play though, and gives access to real data enabling better support for the pitch, which will start to impact radio over time. Kygo's career was launched on streaming platforms, and those massive streaming numbers have lead to sold out arenas and a performance at the Olympics closing ceremony.
He hasn't received a crazy amount of airplay, and he's signed to a major. His ticket sales are coming from his streaming audience, and they really cashed in on the trend early. I feel that radio is slow to react to streaming and the digital age because digital platforms are constantly being manipulated—you can buy followers, plays, etc. Sometimes it's hard to tell what's real without digging around and exploring. It's hard for programmers to tell what songs are truly reacting with real people, and what songs are solely beneficiaries of great playlisting and curation opportunities. 
Any final parting advice to developing and independent artists about radio?
Zane Lowe: The only advice that I could offer is to focus on what's in your control. By that I mean, make the music that is most honest to you. Share it in a way that is most honest to you. Embrace every tool available to you, but make them work for you. We as listeners are already in. We are hungry to hear new music and in Beats 1's case, hungry to share it. If you make exciting music, we will do just that. 
Julie Adenuga: Make good music. It will either get played on radio or it won't. The important thing is: the world will keep turning. Enjoy your music. Enjoy making it. Enjoy performing it. If you enjoy your music, other people will enjoy it too. Radio presenters are people. Your passion, skill, and talent will translate and they too will want to spread that energy to more people.
Ebro Darden: Use all of the tools at your disposal and don't make excuses. The more you focus on your fans needs and super-serve them, the more long-term success you'll have. 
Becky Tong: Make sure your music is ready—there is no rush to get things going so I would make sure you have a good body of work to build at radio before starting anything off. 
James Passmore: If you're going to work with an independent radio plugger, try your best to make sure that they are genuinely passionate about your music and it helps a lot if they are currently working on successful radio campaigns. You always get the best out of a plugger who really cares about your music, it may not result in playlists straight away, but it will give you the best shot.
Lastly, don't give up. There are plenty of stories on artists in that struggled to get airplay at first, but went on to be regulars on playlists and had huge success.