Tash Sultana was exhausted.
8,000 miles from home, the Australian native pulled up to a studio in Portland at the tail end of her first U.S. headlining tour.
"Wait, is this going to be filmed?" a groggy Sultana asked from the back seat of her tour van, pulling a tangle of hair out from under her beanie. 
Loading two giant boards of carefully placed effects pedals into the studio on a dark rainy day, it would have been excusable for Sultana to phone in a sleepy performance in front of our cameras.
Fortunately, any worries of a lackluster showing were dashed as soon as the opening riff of her bright, jangly single "Jungle" (video above) rang out over the speakers—energizing a now-smiling Sultana as her bare feet bounced up and down on the bohemian tapestry she takes everywhere she goes.
Adversity is nothing new for Sultana. She's proven herself capable of overcoming much more than a grueling tour schedule in her 21 years. Before a bedroom recording of "Jungle" went viral (leading to a record deal with Mom + Pop Music) she fought through drug-induced psychosis that came at the end of a series of admittedly "stupid decisions" while growing up in Melbourne.
"I was experimenting heaps," she says of her teenage years. "And it wasn't peer pressure or anything. I was a curious little critter, so I just went at it." She adds, "I've done every single drug apart from heroin. Which is just ridiculous actually. That's so dumb."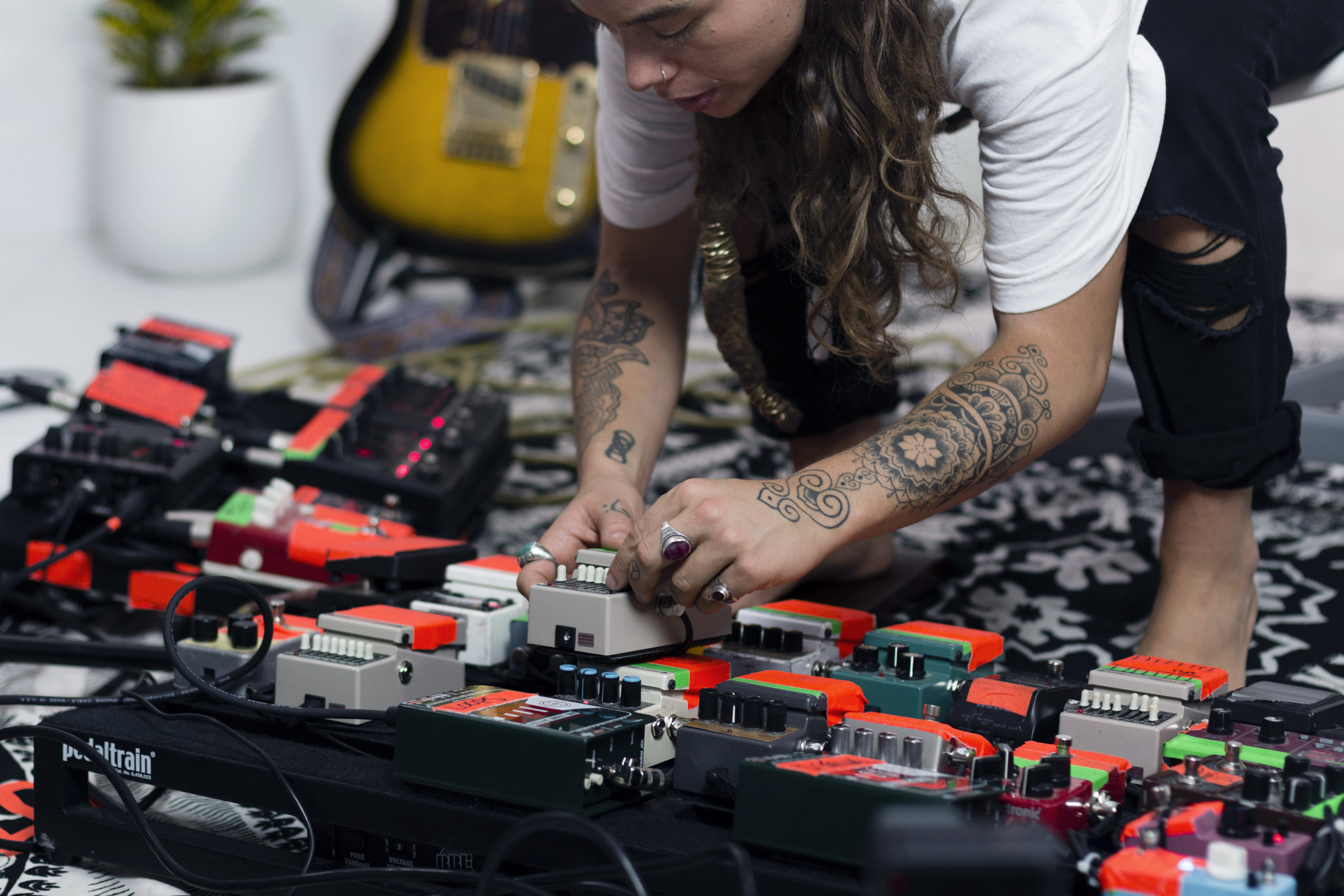 "It's kind of like having schizophrenia, where you have distorted reality," Sultana says of her drug-induced psychosis (which she's now recovered from). "Once, I was in bed and I got up and screamed. My mom and my sister came into my room and I said, 'There's someone in the house.' But there was no one in the house. I just heard it in my head."
I reckon I'd be probably like in the gutter somewhere if I didn't have music. Or actually, I would be dead.
Sultana turned to music, her "only therapy," to help pull her out of the mess.
"I reckon I'd be probably like in the gutter somewhere if I didn't have music," she says. "Or actually, I would be dead. I would actually be dead."
With a dream of touring the world since she was a child, music has always been at the center of Sultana's life. As a 13-year-old, she got a fake ID to sneak in and play at 21-and-over clubs. Then, when she wasn't playing shows, she took to the streets and made extra money busking.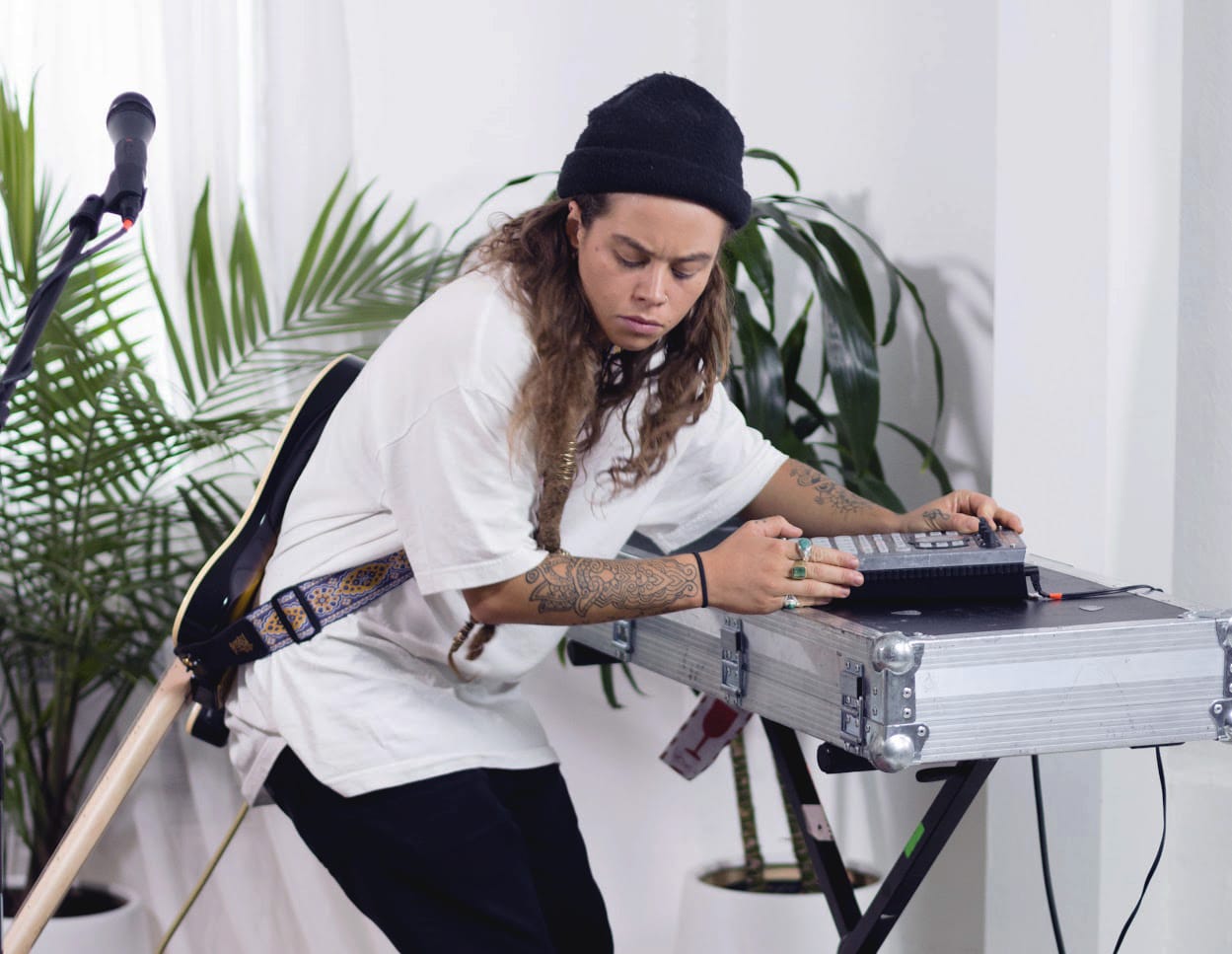 "I chose busking because I didn't want to be working for someone else," Sultana says. "I wanted to work as I am. I feel like you ultimately do have a choice if you have your vision. So, I had a vision forever that I was going to play music. And there was no stopping that. So I thought, you could take it to the street and just jam every day. I'm doing it in my bedroom, so, I used to like hook a PA system up to a car battery and just shred. I'd get heaps of like, fines for breaching the noise limit," she laughs. "And I'm not paying them. I'm not paying."
I'm not that cool or anything. I'm actually kind of a dickhead. But I can play a song, so that's enough for me.
After an eventful 2016, she's traded in fines for sold-out shows across the world.
Capturing the attention of millions with a series of bedroom recording videos that show off her unique looping style and wild guitar solos, Sultana released her debut EP Notion, and sold out so many shows along her first U.S. headlining tour this winter that she's already booked a return trip at larger venues.
So far, she's handling the success with the same calm, self-effacing ease that she applies to everything in life.
"Music draws me in," she says. "As soon as I hear it, I'm there. I'm stuck in it. So I just wanted to be like that. I'm not that cool or anything. I'm actually kind of a dickhead. But I can play a song, so that's enough for me."
Watch Sultana perform "Jungle" and "Notion" above and see dates for her next U.S. tour here.
Photos by Alexis Kaplan.