As the father of rap's most ubiquitous superstar, Dennis Graham has spent the past few years on the periphery of pop culture. Drake's habit of referencing time spent with his dad in Memphis allowed Graham to grow into a kind of cult figure. But now that he is striking out on his own as a solo artist, he's enlisted the help of 24-year-old Swedish director Nikeisha Andersson to assist him in breaking into the R&B world.
 
Andersson's first high-profile clip came when she shot a flash mob video for Shakira's "Waka Waka" at just 16, and since then she's built up a resume of videos and major advertisements that has earned her veteran status at a young age. Her first feature, Para Knas, is hitting streaming services and select Swedish cinemas later this month.
 
For "Kinda Crazy," Andersson went with an understated approach that utilized spacious, elegant backdrops, giving Graham the opportunity to showcase the kind of old school cool that he's been embodying in the "Realest Dude Ever" ads for Drake's Virginia Black Whiskey.
 
The visuals are clean and uncluttered, giving the viewer the space they need to grapple with the surreal experience of watching Drake's dad try his hand at bedroom R&B.
 
We spoke with Andersson (and Graham) about how she met the Champagne Grandpapi, how she became interested in directing music videos, and her many upcoming projects.
Nikeisha, how did you and Dennis meet?
 
Nikeisha Andersson: It was when I was 19, I think. I was hanging out with a bunch of girls and we were going to Drake's house. I smoked my last cigarette before I left to the house, and then at the party I was looking for a cigarette and then there was this guy who was like, "That guy over there has a cigarette." It was my first time in L.A., I didn't know anybody, I didn't know who Dennis was or anything, so this guy was asking Dennis for a cigarette.
 
So, Dennis and I started to talk, and we talked about society and peoples' values and we probably sat there for like four hours. After that I started to sober up and I was like, "I'm sorry to ask but what are you doing here?" And he said, "Oh, I'm Drake's dad." And I was like, "Oh, damn."
 
Dennis Graham: You know what else is really ironic? That's how I met Drake's mother; I was looking for a cigarette.
 
What is your usual creative process like when working with an artist, and what were you going for with "Kinda Crazy?"
 
NA: There are a lot of directors who try to find a niche, but I don't really believe in that. I do film and I do whatever kind of film because I think it's fun and it's my passion. So whenever I get a track it doesn't matter, I've worked with records all the way from [Dutch label] Spinnin' Records to Zara Larsson. Every time I get a song from a different artist I want my skills to be able to improve your view or image, so what I was trying to do when I heard ["Kinda Crazy"] was something that fit Dennis, and find a look that is classy but at the same time not going too far or too much. The clouds are kind of like a metaphor for God, and that was just what I had in the back of my heads because he is who he is.
 
DG: I released the single November 2 of last year. I put it out and was sort of disappointed with the streaming industry and how all that goes about, so I took it right off. But now that we released the video, I re-released the single again two days after the video premiere and it's absolutely going crazy. Sales are up, people are going nuts over the video, and it's enhanced everything.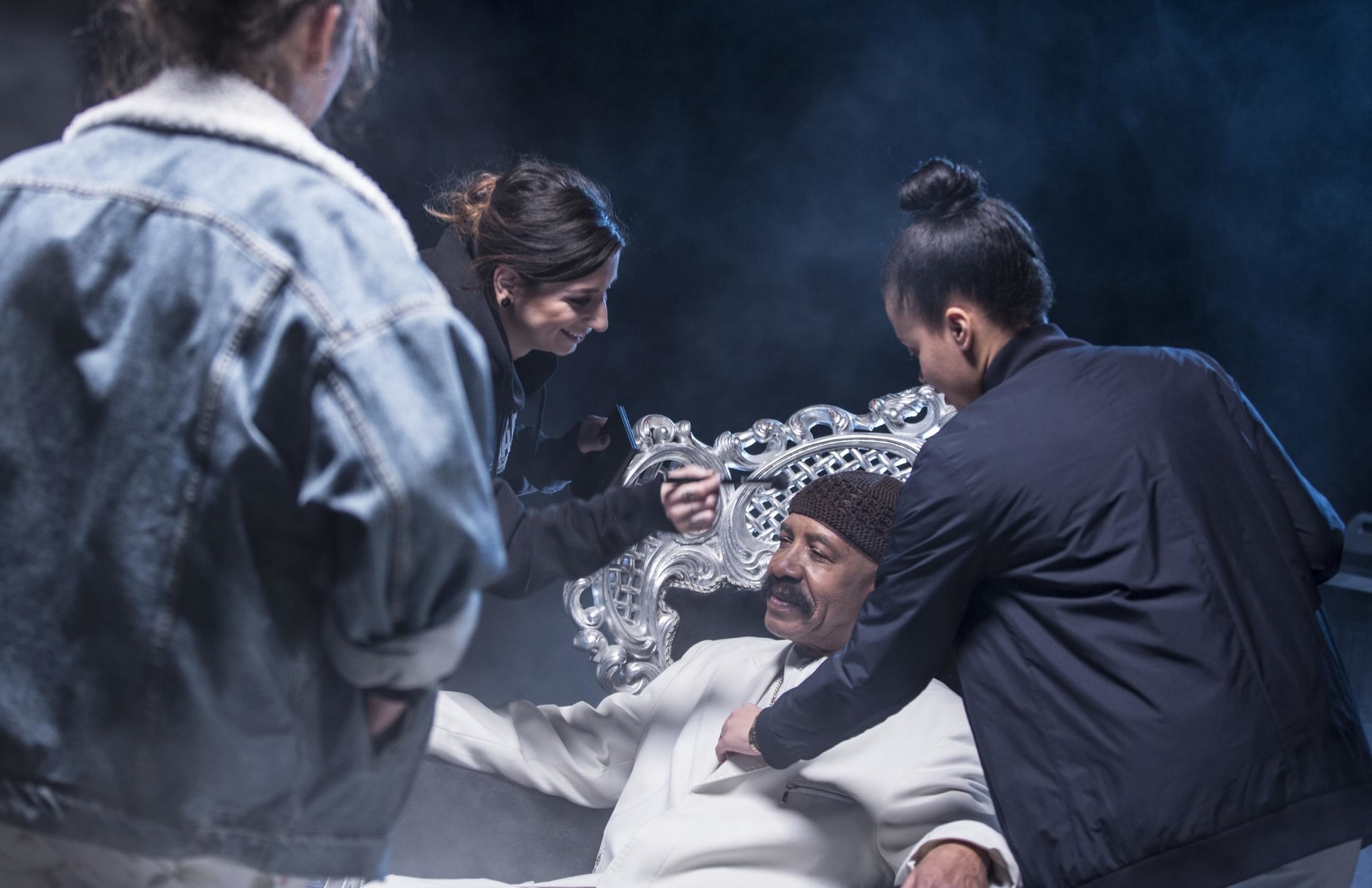 Dennis, between this video and the ads for Virginia Black Whiskey you've really been in the public eye in the last couple months. Why did you feel the time was right now to be more visible? 
DG: Well, I've been in the public eye pretty much over the last two years, but right now more things are happening. It's just a coincidence that it's all happening at once, and I have new music coming out also. [Nikeisha and I] are going to shoot another video in Barbados, and I'm just working on some more stuff that I had. I had a problem at first that I couldn't find the right producer to give me that soulful sound that I've been looking for, so I took some time off and took some online courses and I am producing my own music now.
 
Could you tell me a bit about the details of the video? Where'd you shoot and who was the main actress?
 
DG: We shot it in Stockholm. Nikeisha was responsible for finding the actress, her name is Felicia Weeren. Nikeisha is wonderful at finding the most beautiful women. That's all I've got to say about that.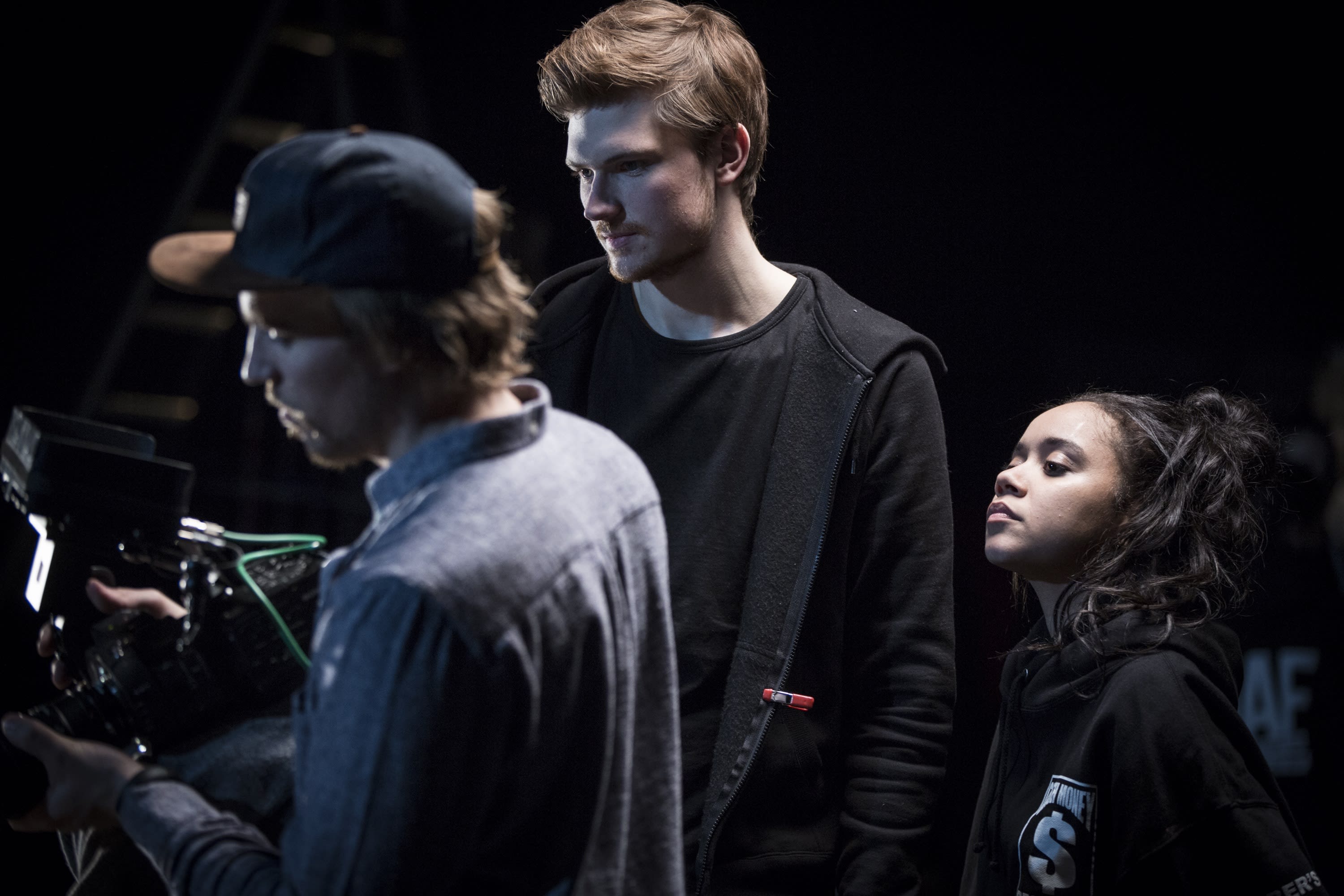 Nikeisha, you've primarily worked with Swedish and Scandinavian artists. Are you consciously trying to direct for more American musicians?
NA: I'm based in L.A. now, so I don't think there's anything more I can do career-wise in Sweden. I'm working with this girl [Sashah Askari], she sent me a script and I'm the editor and Spike Lee, too, so that's kind of fun. Me and Dennis have some other plans too in the very short future.
You got your start making videos when you were very young. How has your approach changed since you got your first break with that Shakira flash mob video?
 
NA: I saw music videos in the beginning more as a playground; I had the possibility to create things that aren't usually seen in commercials and movies. When I was younger I worked with a lot with Absolut Vodka so I did a lot of corporate stuff, but music videos have always been my fantasy world. I write my own scripts, so I can basically make up anything. When I was little my favorite show was Charmed—with the witches and stuff—I was nine and my aunt that took care of me, she got killed. I was really depressed and I was watching Charmed and started to laugh and was like, "I want to make someone that is sad like me right now laugh too." So that's what music videos are for me, I can affect people's feelings with them.
 
It says on your website that you and Dennis are working on a clothing brand, too. Could you tell me a little about that?
 
NA: We'd joked about it, but now I found these guys to create prototypes, so it should be done this week. Me and Dennis have our own style, we have the same style, but we're just different people.
 
DG: You could say that again. That's Nikeisha's baby, I'm just along for the ride on this one. Whatever she comes up with I'm there with her 100 percent.