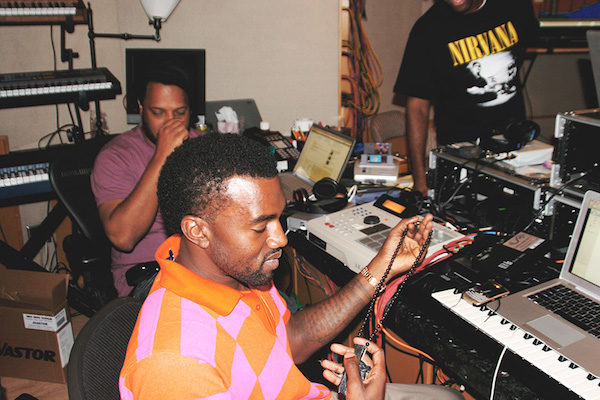 Before The College Dropout, Kanye West was just another producer trying to climb the industry ladder. The soul samples that define his early work have remained a fan favorite, from "School Spirit" to the work he did for Jay Z on The Black Album.
Today, we get an unparalleled look at Kanye's thought process well before his first album. A writer and musician named Jensen Karp has shared what he describes as Kanye's first beat tape, a 70-minute mix of instrumentals allegedly created in 2001. Karp apparently came to own the tapes during his time as a signed artist at Interscope, and only rediscovered them while rummaging through the garage:
"I was stumbling through my garage, searching through old storage bins, when I came across some old beat CDs from my days as a signed Interscope rapper. I was shocked to find that two of them, both given to me in '01, had the name Kanye West on them. These two CDs…are the oldest Kanye beats ever released."
"I think this collection of early Kanye beats shows you where he came from, even if it doesn't necessarily sound like 'Kanye' now. He kept at it and became the incredible producer he is today. I remember he even had to leave the studio sessions early, so he could make the last train back to his mom's house. He's come a long way, and I'm proud to have been around, even if for just a second at the start."
The tape includes the beats for some eventual classics: Talib Kweli's "Guerrilla Monsoon Rap" appears around 26:15, Mos Def's "Sunshine" surfaces at 41:50, and many more. Listen to the first tape below, and check out the second one here.
KANYE WEST'S BEST SONGS THAT WEREN'T SINGLES