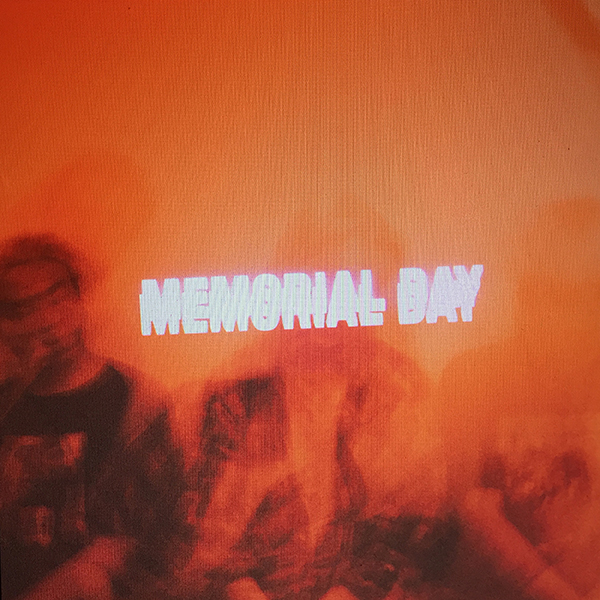 It's no secret that so many of us are dependent on the internet to get anything done, hell to some of us it's more important than the real world. But the reality of it, is that the internet is part of the real world now. As if the candle to the light bulb, real life just isn't as essential as the online world is to so many of us. It may sound sad, but when you consider the possibilities the internet has given us, it's more logical than one might initially think.
This might all sound like a setup for something bigger, something so clearly internet focused, but it really isn't. What this all really means, is that what NOWIFIII have accomplished without access to the internet, makes for an interesting juxtaposition. Coming from a very internet friendly background, the members of NOWIFIII forced themselves to be creative in lieu of one of their biggest tools.
Created in less than a week as an ambitious side-project, their grungey debut release is as summery as it is lonesome. Like a chillwave album played through a distorted guitar amp, Memorial Day comfortably sits in foreign territory for the creatives. Featuring the familiar talents of Brockhampton in an unfamiliar form, NOWIFIII represents a massive change of pace.
Coming together to create something while their internet was out thanks to the floods currently affecting their hometown, NOWIFIII is like an alternate reality, a look at what things could really be like were everything different. Listen to the album in full below, or download it for a dollar here.
---
WE ARE NOWIFIII. WE LIVE IN PALO ALTO, CALIFORNIA. WE HATE OUR HIGH SCHOOL, WE HATE THE TEACHERS, THE STUDENTS, THE CLASSES, WE HATE OUR GIRLFRIENDS, WE HATE OUR PARENTS. WE ARE BITTER. WE ARE SPOILED. AND WE ARE RICH. WE HATE WHERE WE LIVE WE WISH TO LIVE SOMEWHERE COOLER. SOMEWHERE WHERE WE WOULD BE ACCEPTED. WE DON'T WANT TO BE ACCEPTED. THERE WAS A 'NATURAL DISASTER' IN OUR TOWN. WE HAD NO WIFI. WE MADE THIS ALBUM IN A WEEK IN COHEN'S PARENT'S GARAGE. WE HATE COHEN'S PARENTS. WE HATE OURSELVES. THE ONLY THING THAT MATTERS IS THE SUMMER. HERE'S OUR ALBUM.

– MILO, CAIN, GI, & COHEN