The first single from Lana Del Rey's upcoming album was "Honeymoon," a slow-paced, orchestral song, but the second single is something a little bit different. "High By The Beach" is faster paced and based around airy electronic production—a pop song surely destined for radio play.
Listen to the official version of "High By The Beach" below, as premiered on BBC Radio 1. Lana also revealed that there is a video on the way, which the amazing picture of her with a gun (below) comes from. Lana Del Rey's album Honeymoon is expected in September.
---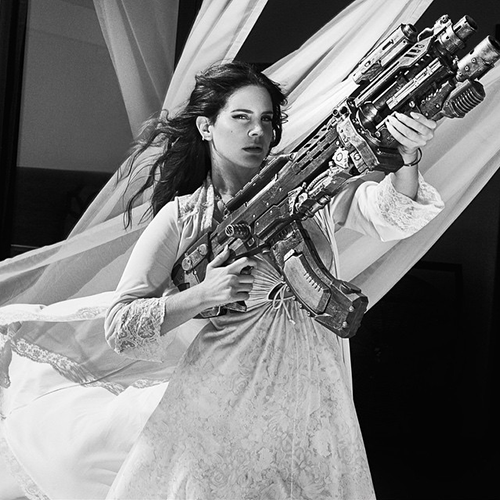 ---
UPDATE (8/13/15): Watch two short clips of the "High By The Beach" video, which drops later today.
---