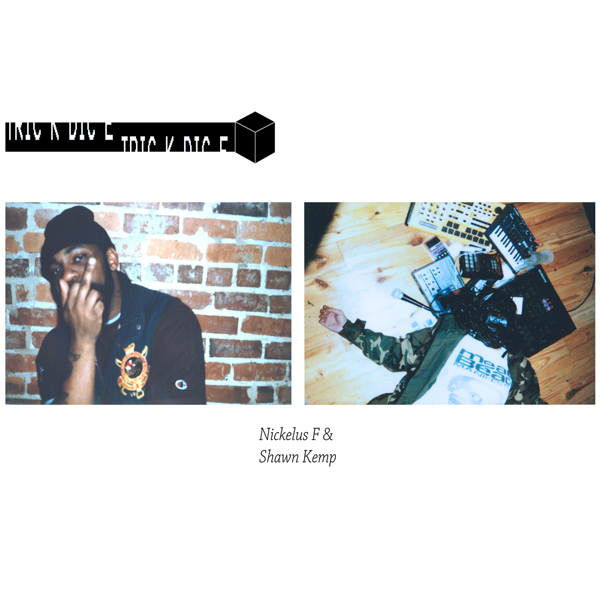 Nickelus F and Lyle Ugleman, aka Lil Ugly Mane, are both underground legends in their own right, even if you haven't ever heard of either of them. Lil Ugly Mane has made a career in the dark corners of the internet with his pitched down, gothic take on borderline disgusting hip-hop, frequently employing techniques unorthodox under his producer alias Shawn Kemp. Nickelus F, aka Nick Fury, is considered a Richmond legend, garnering praise from the unlikeliest of places in the form of Drake. In fact, the two have a few tracks together already.
With endorsements from Earl Sweatshirt and Drake both under their belt, it's weird to think about how they've remained relatively underground in their respective fields. After years of following his career, Lil Ugly Mane has finally linked up with Nickelus under his producer persona. With both of them approaching it just like an old-school mixtape, Trick Dice sounds like it was put to cassette, stomped on, and then recorded over again. It sounds battered, bruised, and hard as hell.
That's not your speakers, that's how this record really sounds. Everything but the lyricism sounds a little bit broken, with Nickelus rising to the challenge by adding vivid imagery above the already colorful production. It's been a dream for Lyle to work with Nick since starting as Lil Ugly Mane, and it certainly shows. This doesn't sound like a mixtape you'd get offered on the street; it sounds like a mixtape you'd find at a murder scene in a dark alley.
Listen to the whole mixtape below, and purchase it here. If you're unfamiliar with Mane's solo work, introduce yourself with the excellent "On Doing An Evil Deed Blues" below the mixtape.
---