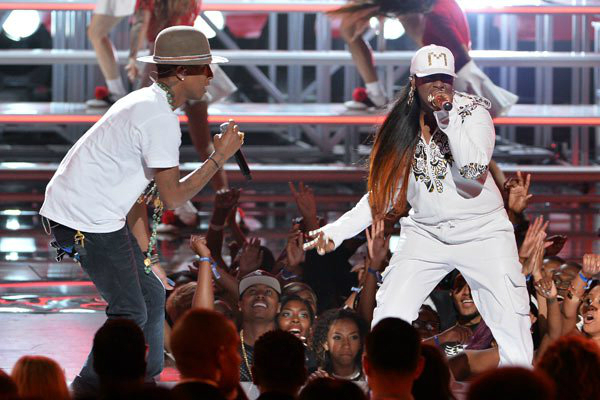 Ever since Missy Elliott practically stole the show during Katy Perry's Super Bowl halftime show, fans have been anxiously waiting to hear new music from her. In the time since then, we've heard hear remix Jack Ü's track "Take Ü There," appear on Janet Jackson's latest single "BURNITUP!" and have received official confirmation that she's been working with Pharrell on her new album.
Though the single has yet to be officially released, last night a snippet of Missy's new Pharrell-produced single, "WTF (Where They From)" was played during ESPN's Monday Night Football halftime show. Her single is going to be used in ESPN's NBA coverage starting next month, and will be available everywhere on November 13.
Listen to the snippet below.
A snippet of @MissyElliott song WTF(Where They From) 😭😭😭😭😭😭🙌🏾🙌🏾🙌🏾🙌🏾🙌🏾🙌🏾 pic.twitter.com/9dp1Cd0lHE

— nappylongstocking (@gotishgo20) October 27, 2015