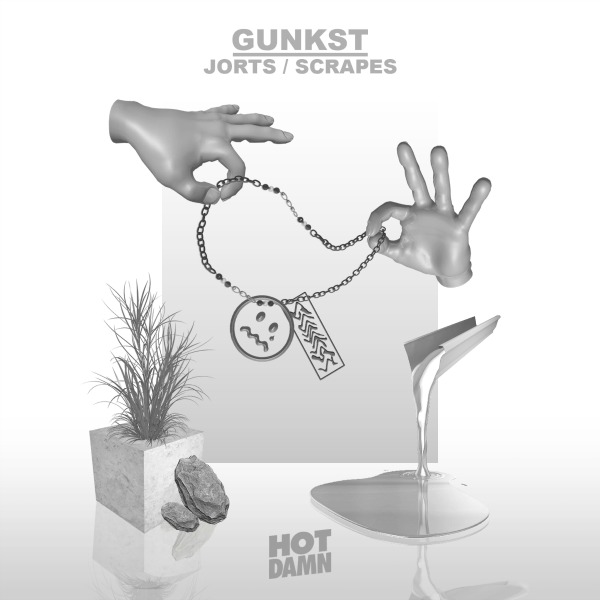 London-based label and collective Hot Damn—founded by JiKay (Founder of All Trap Music)—are known for introducing their audience to new music from DJs and producers that work to create an entirely new lane for themselves by fusing an array of opposing musical influences. The collective is ready to kick off the new year with the release of "Jorts" from upcoming producer Gunkst.
Nashville native Andrew Goodwin, aka Gunkst, delivers his first offering of the year with his latest single "Jorts." The now Denver-based artist serves up an electrifying single that makes it difficult to squeeze into just one category.
High-pitched synths layered over hard-hitting basslines work to form a juxtaposition that seems meant-to-be. Each transition in the production is more surprising than the last. With every additional layer of sound added to the beat, Gunkst gives "Jorts" another unexpected level of depth. As a result, "Jorts" comes off sounding like a trap record with an intergalactic influence—as if hearing a quick sample from a future club scene.
Gunkst single "Jorts" is officially available today via Hot Damn, and will be followed up with a new by "Scrapes" on January 29.
Listen to "Jorts" below.