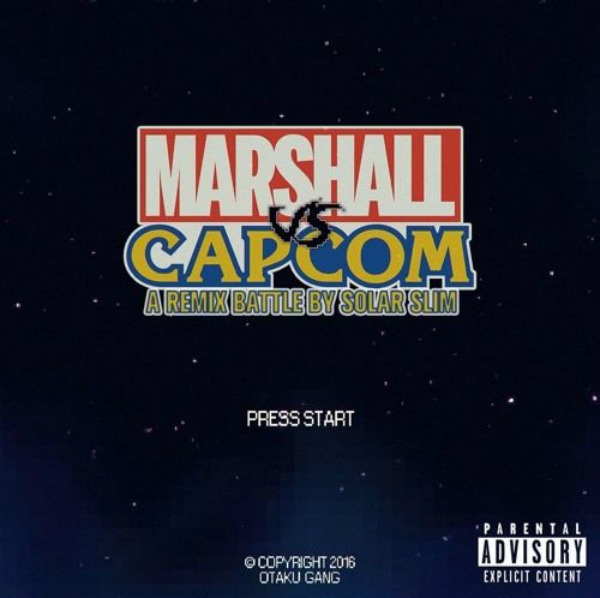 The internet gets flooded with mash-ups on nearly a daily basis, but only the really great ones ever find their way to the top of the bunch. One of the latest to fall into that category is Marshall vs. Capcom—a mixtape by Otaku Gang that layers Eminem's vocals over Street Fighter soundtracks.
This new mash-up mixtape features 15 tracks made to celebrate the release of the latest installment of Capcom's Street Fighter series. Many of the beats from Street Fighter already have the necessary edge needed to match Eminem's abrasive flow. Otaku Gang help to make the production of this mash-up feel complete, and so seamless that it seems these two worlds were destined to collide.
Listen to Marshall vs. Capcom below, and download it here.