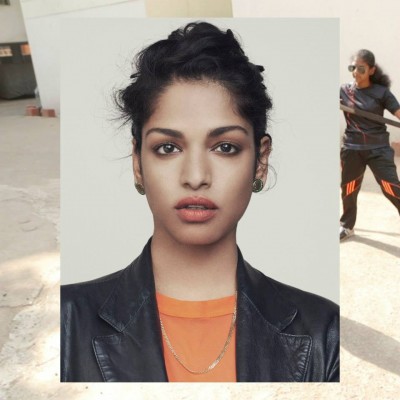 With a new album, Mahtahdah, scheduled for release this year, and the powerful "Borders" video still resonating, M.I.A. has shared a new track, "Boom ADD." The track is an extended version of "Boom Skit," which appeared on 2013 album Matangi.
"Boom ADD" starts off with a message from M.I.A.'s lawyer, breaking down the NFL's lawsuit against her. M.I.A. performed with Madonna and Nicki Minaj at the 2012 Super Bowl halftime show, and flipped the bird at the camera while she was singing. The NFL initiated legal proceedings against her, at one point seeking $16.6 million in damages.
Eventually M.I.A. and the NFL came to a confidential agreement, but, as "Boom ADD" makes clear, she certainly hasn't forgotten the incident. Listen to M.I.A.'s new track below.