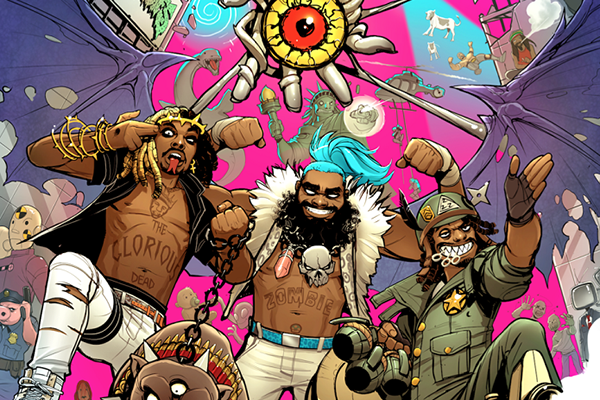 Following the release of their videos for "Bounce" and "This Is It", the Brooklyn-trio Flatbush Zombies released their highly anticipated debut album 3001: A Laced Odyssey.
The title is inspired by the group's infatuation with psychedelics, combined with the title of the popular 1968 film 2001: A Space Odyssey. Throughout the 12 tracks the Meech, Juice, and Erick control the experience—there are only two guest features, courtesy of Anthony Flammia and Diamante.
After a string of mixtapes and collaborations with the likes of A$AP Mob, Joey Bada$$, and RZA, this debut is the Zombies' entry into the spotlight with a project of their own.
Take a listen to the album below and purchase it on iTunes here.