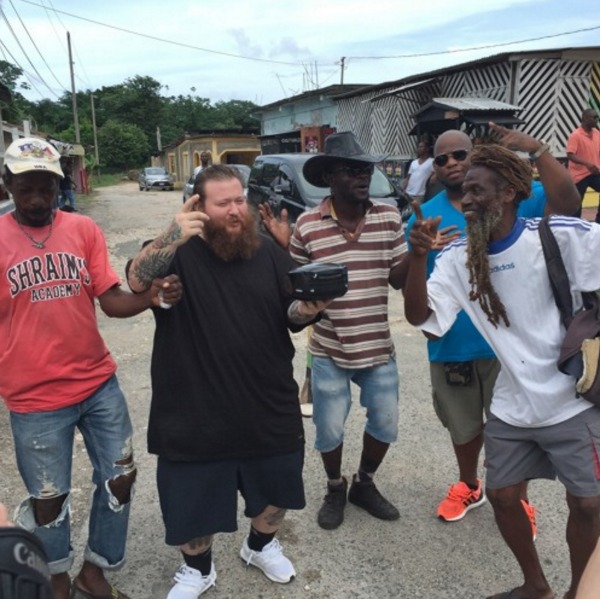 In one of the recent episodes of Action Bronson's Fuck, That's Delicious series, he travels to Jamaica with fellow Queens rapper and one of his best friends, Meyhem Lauren to explore the beautiful island. While out there, when they weren't taste testing Caribbean delicacies, or cooking obscure dishes, the two had the chance to create some new music with local talent.
Today, we're met with a new track from the best friends titled "Mr. 2 Face." Bronson and Meyhem float over the sampled instrumental of Super Cat and The Notorious B.I.G.'s 1992 track "Dolly My Baby (Hip-Hop Remix)" while Jamaican artist Jah Tiger provides a short verse and catchy hook. This track comes as the first preview of his upcoming mixtape, Blue Chips 7000.
Listen to "Mr. 2 Face" below.
---
Watch the video for the original track below.