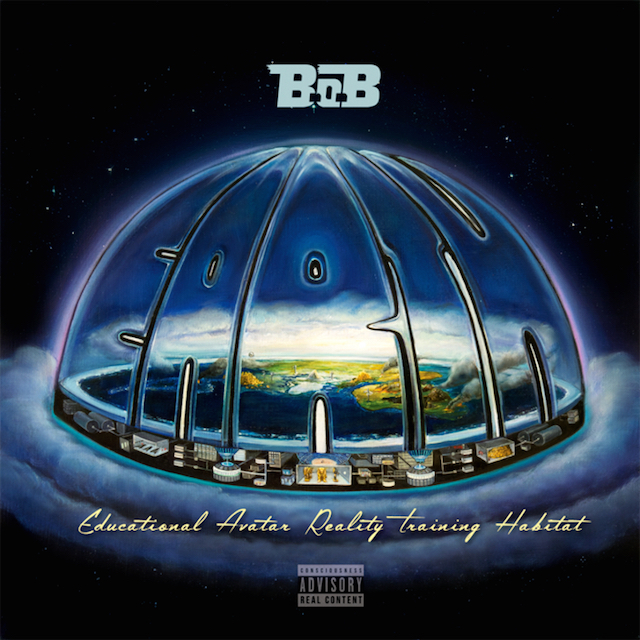 "Once you go flat you never go back," B.o.B tweeted in January after insisting that the world is flat and getting into a bizarre beef with astrophysicist Neil deGrasse Tyson.
He wasn't lying. He's running with this flat Earth thing, using Earth Day as a chance to continue his goals of "exposing truth" by dropping a new mixtape called E.A.R.T.H. which stands for Educational Avatar Reality Training Habitat.
The tape features his deGrasse Tyson diss song "Flatline" as well as songs called "Fkn' Science Bro" and "Under The Dome." Throughout the project, he champions his views on the shape of the planet and explores off-the-wall topics including chemtrails and clones, rapping lines like, "show your belly button if you ain't a clone."  As he moves forward, it'll be interesting to see whether this was all a promotional run for this project or if he's really all about this flat-life.
You can stream and download the ten song project below.