2016 is going to be an exciting year for Skepta. His long-awaited album Konnichiwa is out May 6 and, although he is currently having visa issues, there is likely going to be a US tour soon after too. While recent drops from the album, "Ladies Hit Squad" and "Man (Gang)" have only raised anticipation, Skepta is now being celebrated for "Shutdown," which dropped in March last year.
The track, produced by Ragz Originale, has been nominated for an Ivor Novello award for Best Contemporary Song. The Ivors "celebrate, honour and reward excellence in British and Irish songwriting and composing." The Best Contemporary song award specifically recognizes, "outstanding originality in songwriting, [looking for] songs that capture the moment and/or explore the boundaries of contemporary music."
Skepta and Ragz Originale's nomination marks the first time grime has been recognized by the Ivors since Dizzee Rascal was given an Inspiration award in 2010.
"Shutdown" is up against Snakehips, Tinashe, and Chance The Rapper's "All My Friends" and Roots Manuva's "Cargo" in the Best Contemporary song category, while Jamie xx is also nominated for an Album Award for In Colour. Past winners at the Ivors include Adele, James Blake, Lana Del Rey and Lily Allen. 
The 61st annual Ivor Novello awards take place May 19 in London, and it's…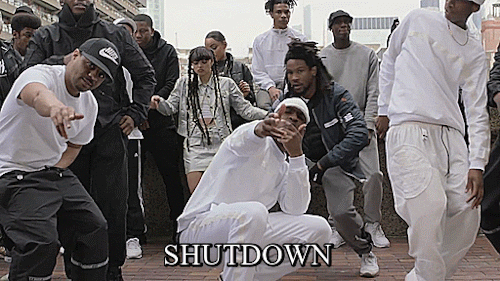 ---