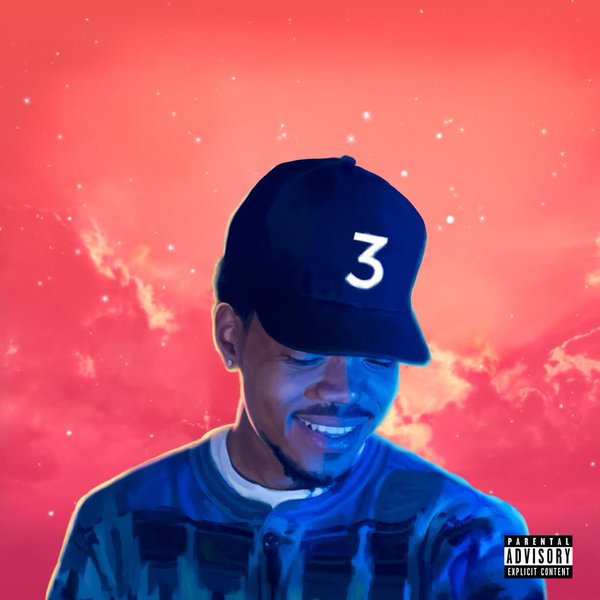 UPDATE: With the new mixtape, Chance put out a new line of customizable merch featuring T-shirts, hats, and hoodies. Design and order yours here.
---
Three years ago, Chance The Rapper dropped Acid Rap—a project that's proven to be a turning point for the Chicago artist, the community around him, and a generation of musicians hoping to navigate the industry from an independent angle.
It's a special piece of music that continues to be in steady rotation for so many of us. But of course, we've all been waiting on the follow-up. After watching him vault his career to a higher Kanye West-collaborating level since Acid Rap, it's exciting to think what he'll be able to do with so many more ears tilted his way. His 2015 collaborative release, Surf, with Donnie Trumpet & The Social Experiment was a beautiful project in its own right, but solo material from Chance holds a different kind of anticipation and importance.
"This stuff is way better than Surf. I'll say that on record," he recently told Complex. "Donnie [Trumpet] is awesome, and the project was awesome, but this is all of us focusing our efforts into some very hip-hop and very dance-y shit, and it feels good. So I'm excited about that."
He's been sleeping in the studio, putting in the work to make sure everything's perfect, and now it's finally here. Features include Kanye West, Lil Wayne, 2 Chainz, Young Thug, Justin Bieber, Jay Electronica, Future, T-Pain, Lil Yachty, and more (full tracklist below).
You can listen to Coloring Book in full on Apple Music.
---
Tracklist
1. All We Got (feat. Kanye West & Chicago Children's Choir)
2. No Problem (feat. Lil Wayne & 2 Chainz)
3. Summer Friends (feat. Jeremih & Francis & The Lights)
4. D.R.A.M. Sings Special
5. Blessings
6. Same Drugs
7. Mixtape (feat. Young Thug & Lil Yachty)
8. Angels (feat. Saba)
9. Juke Jam (feat. Justin Bieber & Towkio)
10. All Night (feat. Knox Fortune)
11. How Great (feat. Jay Electronica & My cousin Nicole)
12. Smoke Break (feat. Future)
13. Finish Line / Drown (feat. T-Pain, Kirk Franklin, Aryn Allen Kane & Noname)
14. Blessings