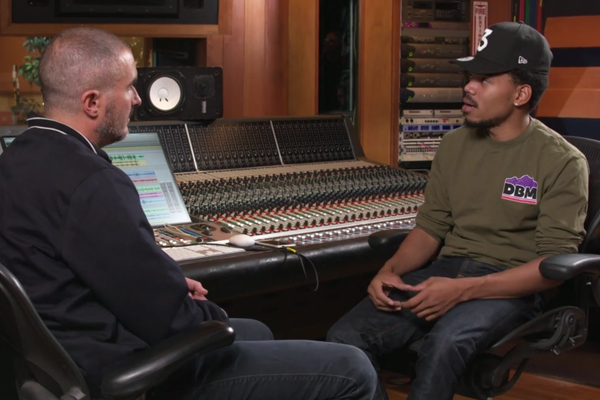 Chance The Rapper recently sat down with Zane Lowe for an in-depth conversation on Apple Music's Beat 1 Radio. During their conversation Chance and Lowe discussed a wide array of topics ranging from his new music, Chicago's music scene, the in-progress project with Childish Gambino, possibly doing a mixtape with Jay Electronica, and working with Kanye West.
While discussing what it was like to work with his idol, Chance shared a few demos from The Life of Pablo sessions. Kanye fans are well aware that part of the album's hold-up was because Chance fought for "Waves" to remain on the tracklist.
Thankfully the track made the cut, but Chance recently shared his original demo of the track (20:45) to show just how different it turned out to be. He also shared a demo of "Nina Chop" (which later became "Famous") around the 22:40 mark.
Listen to the full interview below, and read more about what Chance The Rapper's Coloring Book means for Chicago and the future of music here.