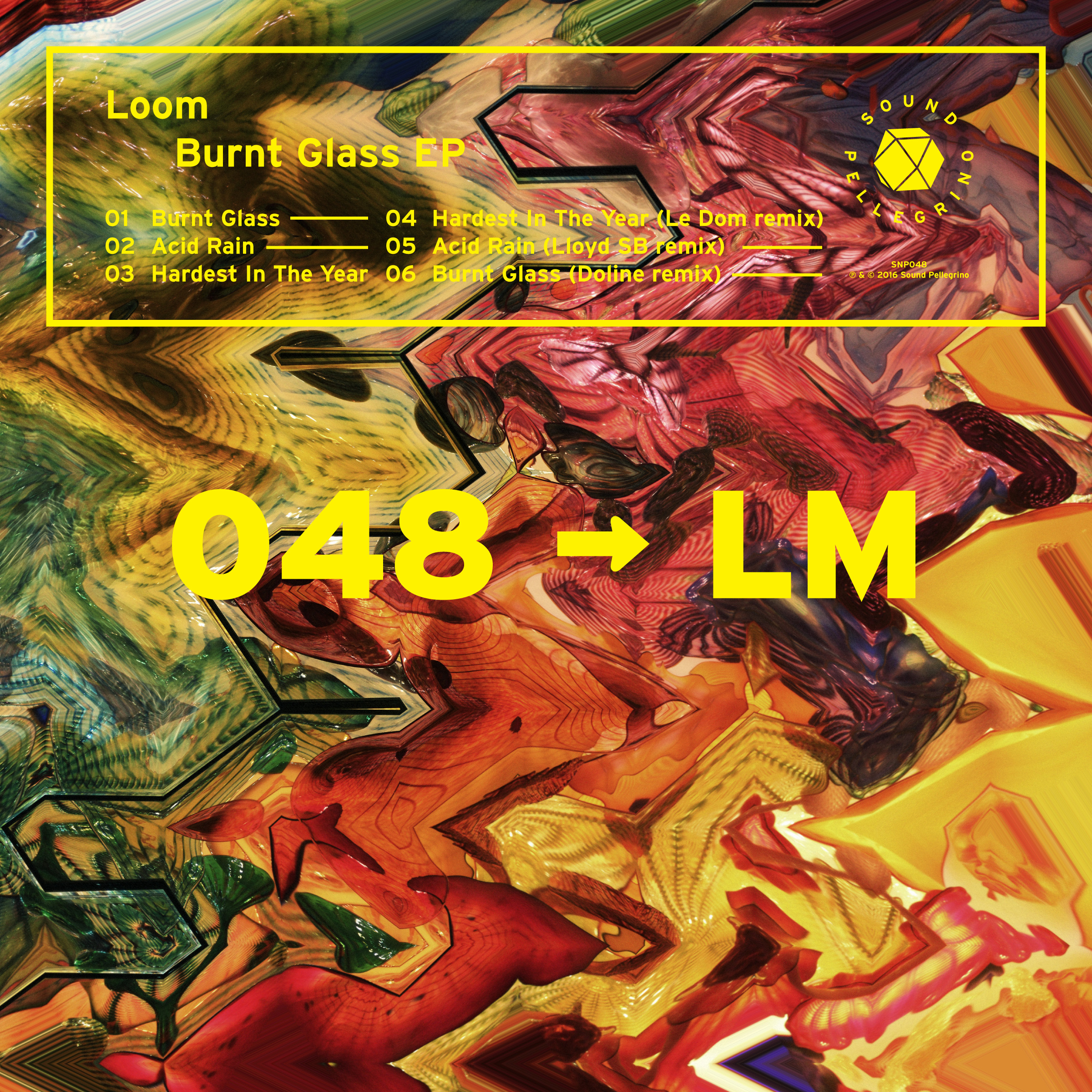 We've been looking out for British producer Loom ever since his 2014 Grade EP for always innovative label Gobstopper Records. On that record, and subsequent EP European Heartache, there were moments of raw, grime-influenced club aggression but also passages of restrained, hypnotic beauty, one highlight being the glorious "Rain Falls Hard Here."
The core them in Loom's last EP, European Heartache, was a struggle with identity, he told us, but this time it sounds as if he was focussed very much on the club. "At the time of writing I was gearing up to play my launch party at [London club] FWD," Loom explains. "I was constantly thinking of music I'd like to hear in a club—stuff I'd lose my mind over. I'd also been listening to a lot of Drum and Bass at work, people like Digital, Source Direct, and loads of Reinforced stuff, and I wanted to capture some of the rough energy I heard in that music."
That energy is present and correct on "Acid Rain," an effervescent track that blasts off with a bubbly bassline and never looks back. Dropping his last two EPs on Gobstopper, the new one, Burnt Glass, is being released via French label Sound Pellegrino. Label head (and awesome DJ) Teki Latex explains that although many producers are experimenting by making music that isn't just for the club, the most interesting music is still that which straddles the line between danceable and thought-provoking.
"You can bring back Art in music in a way reminiscent of the heyday of electronica all you want," he says. "We have lived through these IDM years and we already came to the conclusion that you'll never be as experimental (and sexy) as a Timbo and Missy Elliott collab! That stuff was unique and weird AND banged in the club."
Unique, weird, and bangs in the club? That sounds about right. Listen to "Acid Rain" and "Burnt Glass" below and pre-order the EP on Bandcamp here. It's out June 3 via Sound Pellegrino.
---