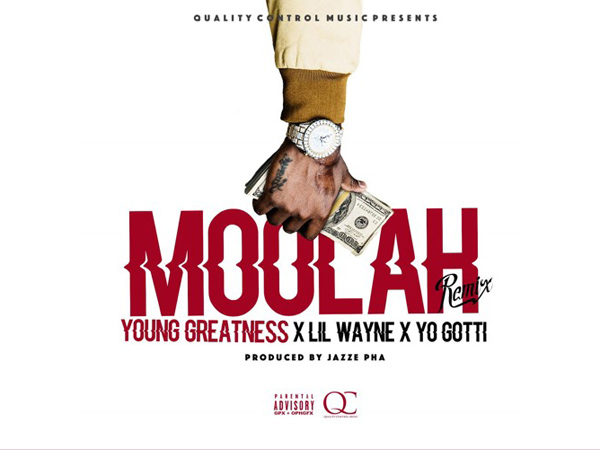 As a New York City resident, I don't drive much, and I rarely ever listen to the radio. I had heard Young Greatness' "Moolah" before, but never got into it until I was in a car for a couple hours stuck listening to the radio. I heard it at least four times, and naturally, it was stuck in my head by the end of the trip.
The rise of "Moolah" has been slow and steady for the New Orleans rapper. A tour with Kevin Gates helped, and with Akon as a co-manager, Young Greatness has been able to make big-time connections and knock down some doors. Now the song is all over radio, and this new remix featuring Lil Wayne and Yo Gotti should ensure that it keeps spreading throughout the summer.
Check out the "Moolah" remix below, and read more about Young Greatness here.