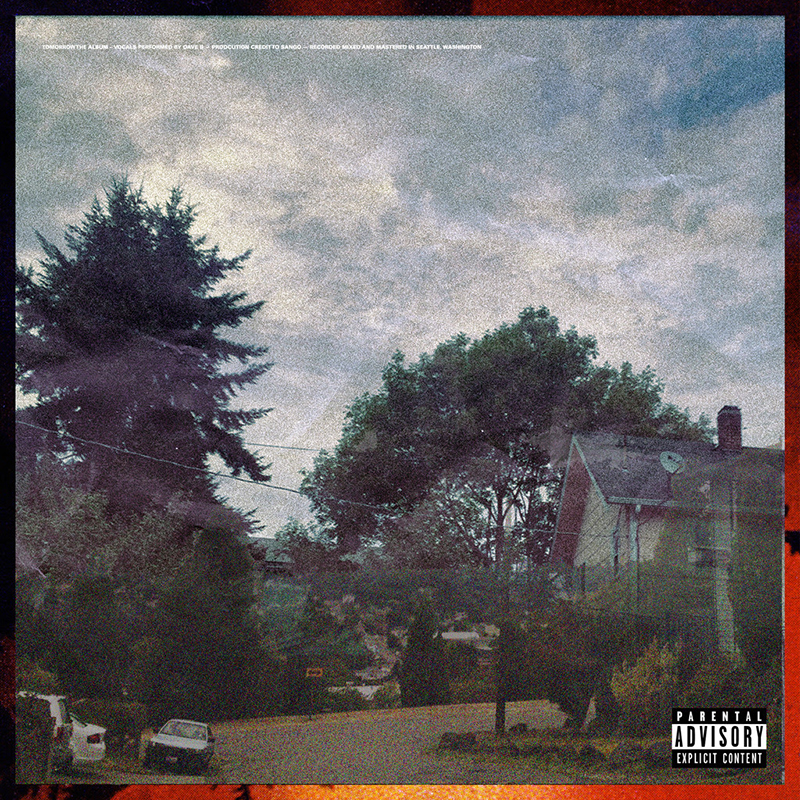 Dave B and Sango's joint project, Tomorrow, opens with the sounds of seagulls, a fog horn, and waves sleepily breaking on shore. Within seconds it's clear: this is an album firmly rooted in the soul of their hometown, Seattle.
"I wanted to make a piece about our less exposed Seattle," Dave B explains. "Sango provided the perfect backdrop for us to do just that."
Having made a name for himself lending his unique production style to artists like GoldLink, JMSN, and Smino, a collaborative project with one of Seattle's most promising young artists allowed Sango to turn his attention to the heartbeat of the city. The average listener knows Seattle hip-hop for its outliers—pop culture crossovers like Macklemore and Sir Mix-A-Lot. By collaborating, Dave B and Sango hope to reveal what they see as Seattle's real culture.
"Tomorrow is the framework of the sound from up here," Sango says. "People don't know really how it is in Seattle. The culture."
With an introspective eye, the twelve song project plays like an ideal soundtrack to an hour long Metro ride through Seattle on a drizzly day. They make sure to avoid succumbing to the darkness of the wet Northwest climate, though, proudly proclaiming "we out here like it's summertime in the cold weather." Listen below.
---