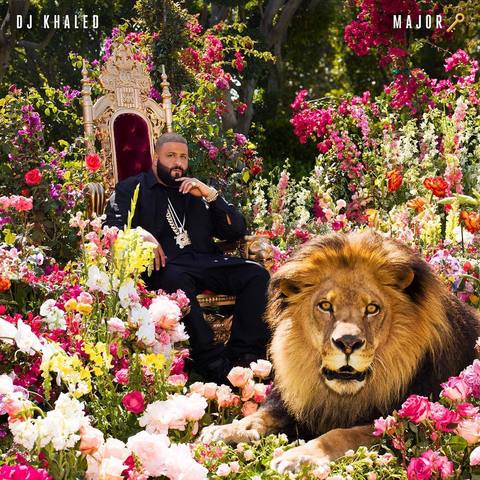 DJ Khaled's Major Key album, a true extravaganza of big name rappers, is finally here. The record, which is Khaled's ninth, comes as he is more popular than ever, reaching new audiences through social media as he still manages to work with the very biggest artists in the world.
Pre-release singles included features from Jay Z and Future on "I Got The Keys," Big Sean and Kendrick Lamar on "Holy Keys," Drake on "For Free," and Nicki Minaj, Future, and Rick Ross on "Do You Mind."
Although much of the excitement will be focussed around features from those artists, and other stars like Nas, Lil Wayne, Busta Rhymes, J. Cole, Wiz Khalifa, 2 Chainz, Big Sean, and Gucci Mane, the newer generation also gets a look in. YG, Bryson Tiller, and Travis Scott all appear, while Kodak Black gets some much deserved mainstream shine.
Buy Major Key here and stream it exclusively via Apple here.
Related: Read DJ Khaled's Complex cover story with Tony Robbins here.