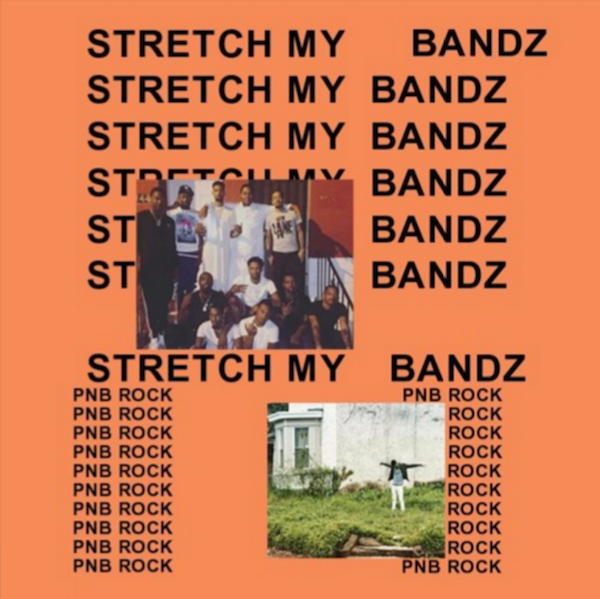 Kanye's The Life of Pablo, even in its many (many) reincarnations, has inspired a number of remixes. Erykah Badu came through with a soulful rendition of "Real Friends," Australian producer cln shared a euphoric flip on "Ultralight Beam," and even the non-skit track "I Love Kanye" received the remix treatment from DJ Premier. Now, it's Philadelphia-based PnB Rock's turn to take on "Father Stretch My Hands Pt. 1."
Forgoing the topics of models and bleached assholes, PnB Rock promises right at the beginning of "Stretch My Bandz" to "do it way, way different." Tackling some more serious issues, he takes listeners "to the streets [and] to the 'hood," hoping to effect change for better days. PnB demonstrates through his infectious delivery a knack for storytelling, showing that he's much more than just the voice behind 2015's hard-hitting "Feelin Like Diddy," a beloved cut in his hometown.
Recently, Kanye West revealed the cinematic hour-long remix of "Father Stretch My Hands Pt. 1" at the screening of his "Famous" video, and it was used during Virgil Abloh's label Off-White's fashion show.
Listen to PnB Rock's remix of "Father Stretch My Hands Pt. 1" below.
Related: The Most Uniquely Popular Rap Songs Around the World (According to Spotify