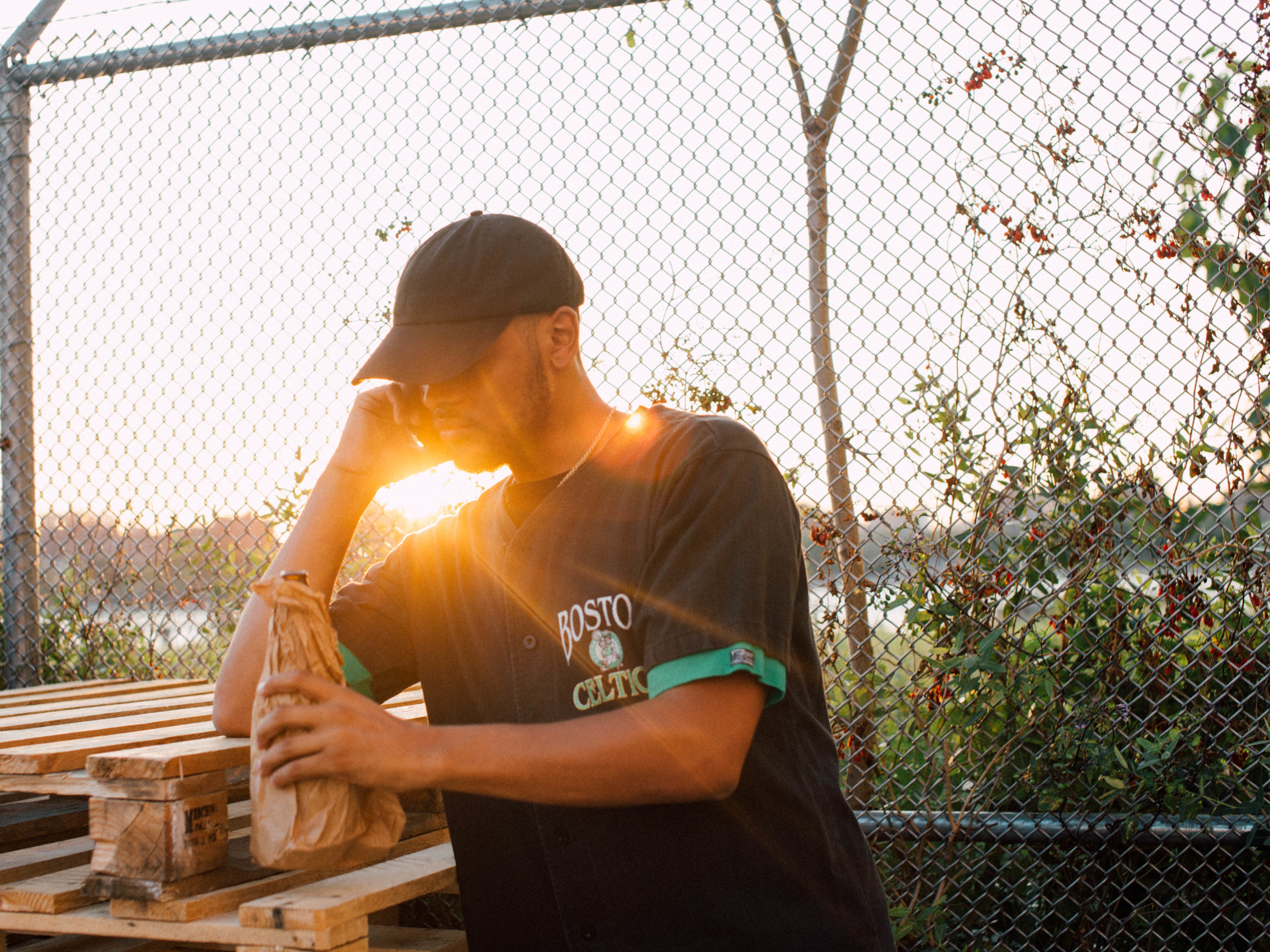 Boston-born, New York-based rapper Black El doesn't put the pressure of Hypem pipe dreams and viral success on his music. Rap represents an emotional release valve for a video editor and graphic designer by trade.
"I grapple with just reminding myself that making music is strictly for my mental stability, and working is for my physical stability," he says. "Music and art are the only things that make me feel alive, everything else is out of necessity. I'm motivated because I know if I don't create I'm going to get anxiety which will turn into depression. Music and art aren't a hobby for me, it's life and it's something I will do until the day I die. There's no real motivator besides the fact that I need music to keep me sane, happy and is the best form of therapy I've ever had. There's no better drug."
El's music evolves the "regular guy" rap ethos popular during the hip-hop blogosphere's nascent days; he doesn't so much draw attention to being an average person (whatever that means) as take the ebb and flow of daily life for inspiration.
"It's tough sometimes, but 'normal life' is the fuel to make music," El says. "Paying bills, rent, working and maintaining personal relationships is all apart of life. I don't know how normal my life really is, I don't work a traditional 9-5 at the moment and have to really be on top of my time management. It's dope though because some days I'll just wake up and make music, while others I just work on stuff for my clients and hop around cafes in LES."
Songs like new single "El El Cool Che" are a clear product of this,conversational and mellow, relaxed music for the casual super hero—or for those who know that sometimes tackling the day ahead can feel like a heroic act in itself.
"A lot has gone on for me [over the past few years], says El. "I had an awkward roommate situation in Boston that resulted in me moving back home, I was working part time at a creative agency where a disgruntled co-worker went through my personal texts and purposely got me fired, went through two drastically different relationships, went to London and had my first overseas show."
After years of making music and searching for an identity, El sounds comfortable and purposeful on "El El Cool Che," confident and collected in his own skin.
As a bonus check out smooth recent single "5 to 6."