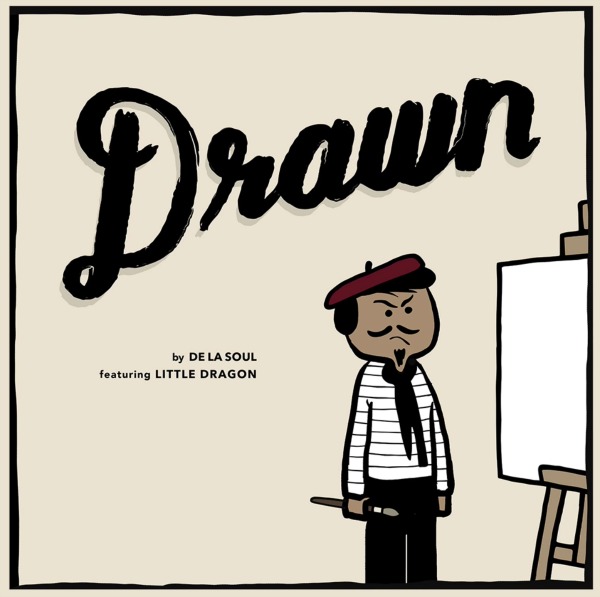 De La Soul's forthcoming album And the Anonymous Nobody… is set to be released on August 26. With the release date swiftly approaching, De La Soul gifts us with yet another single from their new album. Their latest single is a mesmerizing collaboration with Little Dragon titled "Drawn."
The track opens up with the delicate vocals of Yukimi Nagano from Little Dragon. Her voice takes control for the majority of the song, as various instruments gradually come in to add to the final product. The title seems fitting as the slow building of the production and instrumentation makes this song feel a bit drawn out, in the most intriguing way—vocals from De La Soul don't come in until more than halfway through the record.
De La Soul recently explained to the New York Times their on-going battle with samples and why none of their past albums are able to streamed or bought digitally. In an effort to avoid more of these sampling struggles, "Drawn" as well as the rest of their upcoming album features no samples at all. And so far, the singles they have released have proven that not only can De La Soul make great music without the use of samples, but that And The Anonymous Nobody… will have been well worth the wait.
Listen to "Drawn" below, and pre-order their new album here.