Joey Badass is currently gearing up for the release of his forthcoming album All-Amerikkkan Bada$$. Ahead of the album's April 7 release, Joey first previewed what was to come with the striking visuals for his lead single "Land of the Free." Today, Joey is back with another track taken from this new album, a collaboration with Schoolboy Q titled "Rockabye Baby."
While his last single "Land of the Free" featured a smooth production that allowed the message within his lyrics to truly take center stage, on his latest release Joey returns to rhyming over the hard-hitting productions his fans have become used to. Though "Rockabye Baby" veers down a much different path sonically, the political and socially conscious theme of his lyrics picks up right where "Land of the Free" left off.
Joey and Schoolboy Q trade sharp verses with quick delivery and witty wordplay over production provided by 1-900 and fellow Pro Era member Chuck Strangers, further showcasing the variety All-Amerikkkan Bada$$ will feature.
Listen to "Rockabye," and view the full tracklist for All-Amerikkkan Bada$$ below.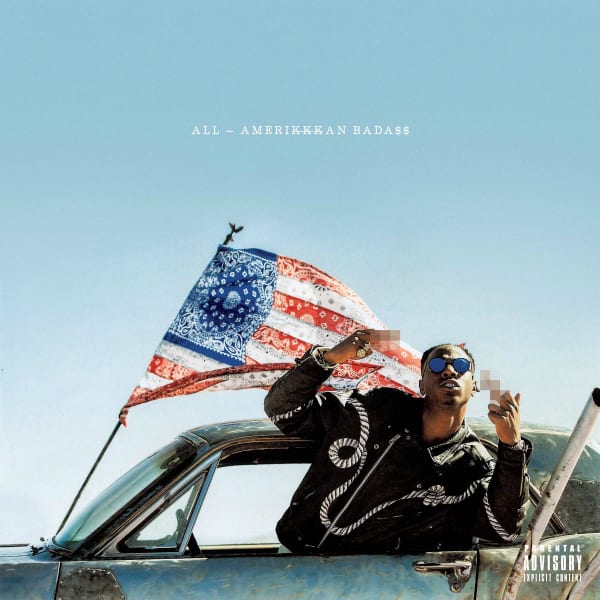 1. Good Morning Amerikkka
2. For My People
3. Temptation
4. Land of the Free
5. Devastated
6. Y U Dont Love Me? (Miss Amerikkka)
7. Rockabye Baby (featuring ScHoolboy Q)
8. Ring the Alarm (featuring Kirk Knight, Nyck Caution and Meechy Darko)
9. Super Predator (featuring Styles P)
10. Babylon (featuring Chronixx)
11. Legendary (featuring J. Cole)
12. Amerikkkan Idol