Over a year ago, Philly rapper Chynna released her six-track project Ninety—a deeply personal project that shaped intimate diary entries into the form of music. After signing to 300 Entertainment's imprint Honeymoon, Chynna is now gearing up for the release of her latest project titled Music 2 Die 2. Ahead of the forthcoming project, Chynna previews what's to come with the cutthroat single "Practice."
The Heaven In Stereo production is gritty and hits hard with an immediate slap. The beat is tough enough to set a menacing tone on its own, but Chynna's vocals work to complete the mood. Her voice is stern with a calm and collected delivery. Chynna's voice combined with the production makes "Practice" comes off sounding like your first and only warning not to overstep your boundaries with her. 
Alongside production from Heaven In Stereo, her forthcoming project also features production from Suicideyear​, TĀLĀ​, Beat Butcha​, and HONGSΔMMAN​. If "Practice" is just the first sample of what's to come on Music 2 Die 2, then there's no doubt that Chynna is going to make everyone pay full attention when it drops.
Listen to "Practice" and get more familiar with Chynna below.
You got really personal on your previous project Ninety, can you describe what that creative/writing process was like?
Ninety was written from a couple different states of mind. I drew a lot from my last run with opiates and the depression it caused as well as a  journal I started keeping during rehab. I never actually read what I've written in my entries but after writing them, just the act of writing the thoughts down engrains at least the emotions in my memories. I draw from all of that. The beats and stuff came much later this time around as I wrote many of those verses a capella. It was an interesting way to piece a broken heart back together.
What are you hoping listeners learn about you from your upcoming EP?
Hopefully they leave a little more confused than they arrived. Being as it's only four songs, I just want to get my versatility and creativity out in the smallest amount of space. Usually being understood is my priority, but being as though it's pretty impossible, I rather you learn about how I view certain life situations by the way I've chosen to express myself lyrically, and which beats got what thoughts.
Many of your previous tracks have an effortlessly cool or laid-back feel to them, "Practice" is much grittier. What inspired that?
Well, I'm not in the same space. I've regained my confidence and my need to not appear arrogant is gone. I had a complete thought in one verse, and I liked it so much I said it twice. I also hate when someone remixes your song and bodies it better, so I  decided to add a mix of my own in the original. 
What do you have planned for the rest of 2017?
Visuals! My favorite part. Story telling, character development, locations, and color theories. The looks and fashion is all very exciting and full of possibility too, but creating a true piece of film in like 2-5 minutes is the most challenging and difficult part of my process. It is the writing I almost enjoy most. So besides that, back doing multiple campaigns, features, and lots of international shows. Can't wait.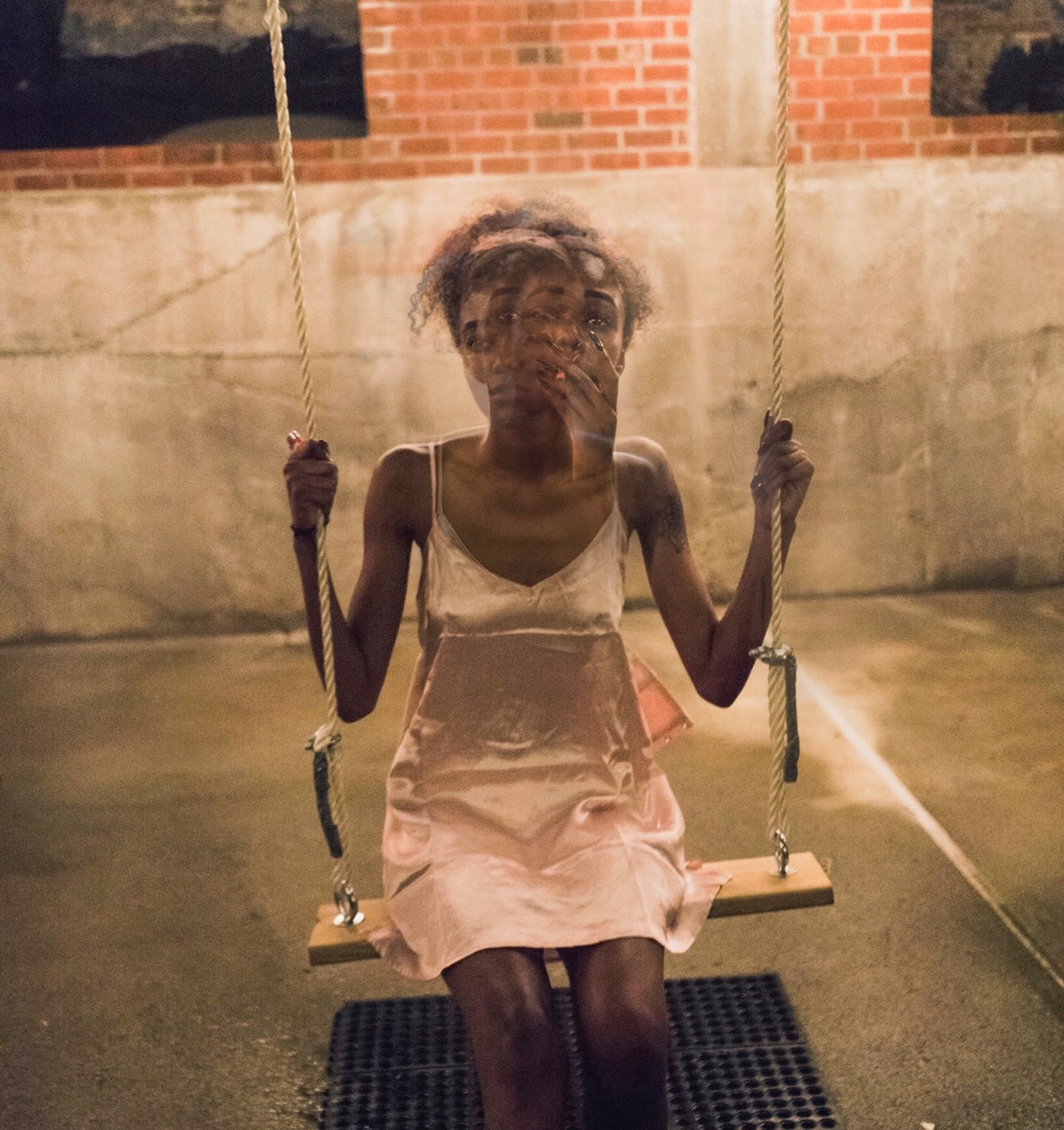 Chynna will be heading out on tour later this year, view the dates below.
9/23 - Grinnell, IA, @ Grinnell College
10/5 - Tallahasse, FL @ CDU
10/13 - Detroit, MI @ MOCAD
10/21 - Bronxville, NY @ Sarah Lawrence College
11/4 - Oberlin, OH @ Oberlin
11/8 - Los Angeles, CA @ Low End Theory
11/9 - Tucson, AZ@ Club Congress
11/11 - Seattle, WA @ Timbre Room
11/16 - Austin, TX @ Empire Texas
11/18 - Houston, TX @ Walters
12/16 - Philadelphia, PA @ The Foundry