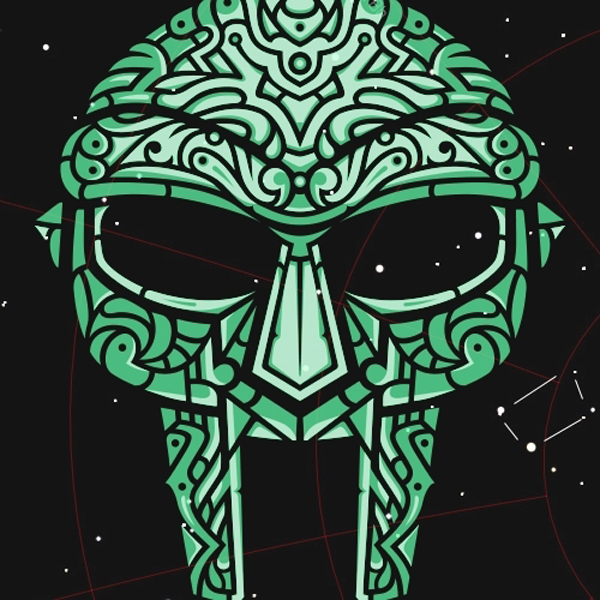 ---
UPDATE: Yeah, no. FACTmag was foolin'. Heart broken. Smh.
When we first heard the news of a Flying Lotus and DOOM album, we assumed it was an April Fools' joke. FACT reported it, but there were no sources cited and Lex Records was suspiciously quiet.
According to FACT, the album is called Mask of the North Star and will be out May 5 via Lex. The album will supposedly feature Thundercat, Madlib alter-ego Quasimoto, El-P, Thom Yorke, Carlos Santana, Jneiro Jarel, and Gonjasufi.
It all sounded too good to be true, like the worst kind of April Fools' joke, but a tweet from Flying Lotus himself suggests that maybe this really is happening.

---
Tracklist:
01. Mask of the North Star (ft. Thundercat)
02. Stink Noze
03. Thermite and Ice
04. Memories of Green (ft. Quasimoto)
05. Orion's Belt (ft. Thundercat)
06. Singularity (ft. Jneiro Jarel)
07. Exiled
08. Xenon Gas Mask (ft. Thundercat)
09. Stubble
10. Sloppy Giuseppe
11. Myztik Meg (ft. Thundercat & Carlos Santana)
12. Police State (ft. El-P & Thom Yorke)
13. Northern Lights
14. Crown Jewels
15. The Color Saturn (ft. Thundercat & Gonjasufi)
16. Masquatch (ft. Thundercat & Thundercat)
17. Baloney