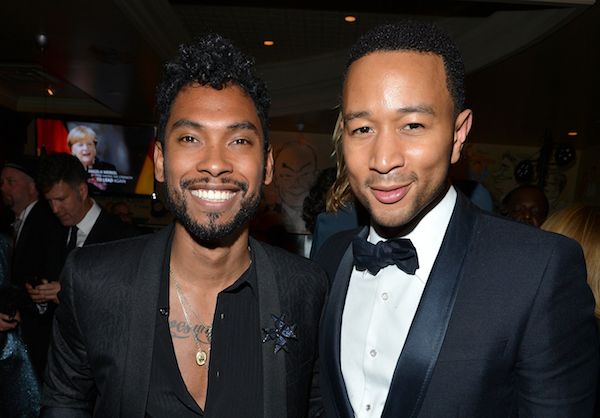 John Legend and Miguel are collaborating — but this time, it's not in the studio. The two R&B singers will be working together on an as-yet-untitled "musical romantic drama," Variety reports, with Legend producing and Miguel taking the leading role. With John Legend's film company Get Lifted Film and Furst Films at the helm, production is scheduled to begin in Philadelphia in September.
Miguel will play "a former one-hit wonder who regains his love for music when he is hired to coach an aspiring singer for her audition on a singing competition show." Just a guess, but it seems like they might also fall in love. I know, seems pretty improbable, but humor me…also she might win said singing competition, and the movie ends in a duet? Again, just an educated guess.
In all seriousness, it's good to see that shows like Empire and Nashville are prompting a return to the long-neglected form of the grown-up film musical, though — it'll be interesting to see how it turns out.