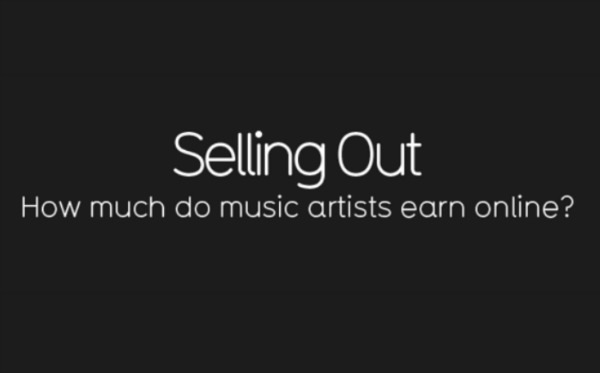 From the outside looking in, the music industry seems like a business revolved around making "easy" money. But any artist—independent or signed—knows that is actually far from the truth. With so many ways for consumers to obtain music these days, figuring out exactly how everyone can get paid gets a little more complicated than before.
Thanks to the people over at Information is Beautiful, this vivid infographic allows us to take a closer look at how much money musicians are making online in 2015. The graph breaks down the difference signed and unsigned musicians make from selling and streaming their music online through various platforms. Take a look below.
---
Although the dream for most artists is to be signed, the graph shows that unsigned artists keep a much bigger percentage of their revenue through Bandcamp than signed artists make through retail or iTunes.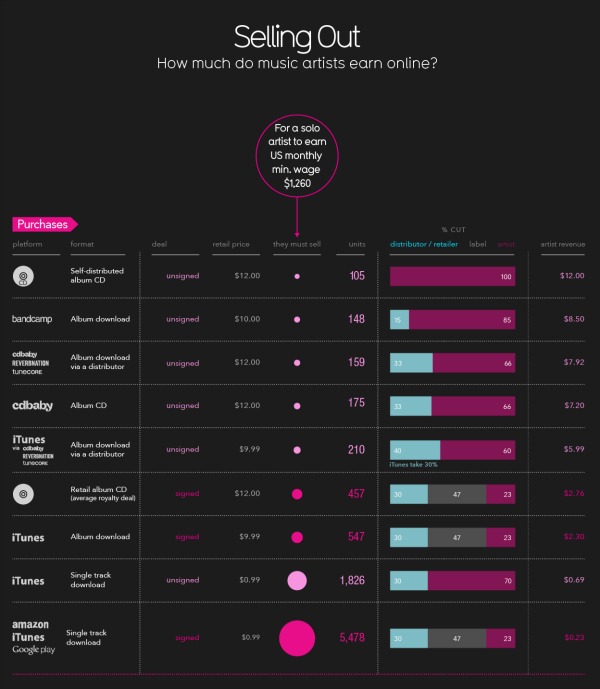 ---
The graph shows that when it comes to earning revenue from streams, Google Play may be their best bet. In order for a signed artist to make the US monthly minimum wage, they would need to have at least 172,206 streams on Google Play while they would need over 4,200,000 plays on YouTube. While unsigned artists would only need 70,391 plays on Google Play and 700,000 on YouTube to make minimum wage.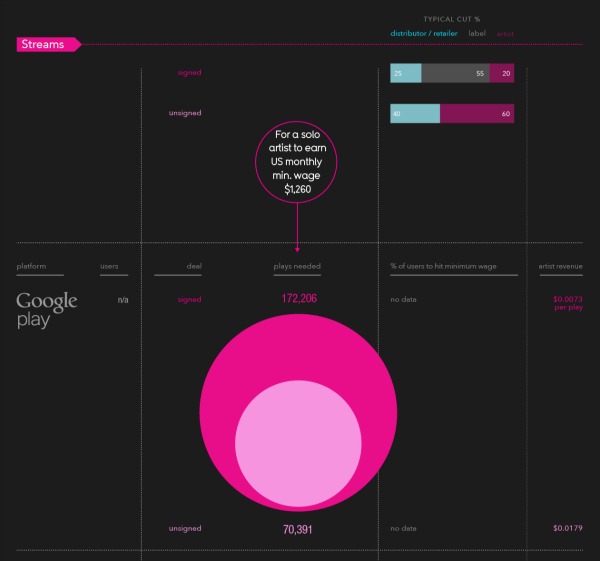 ---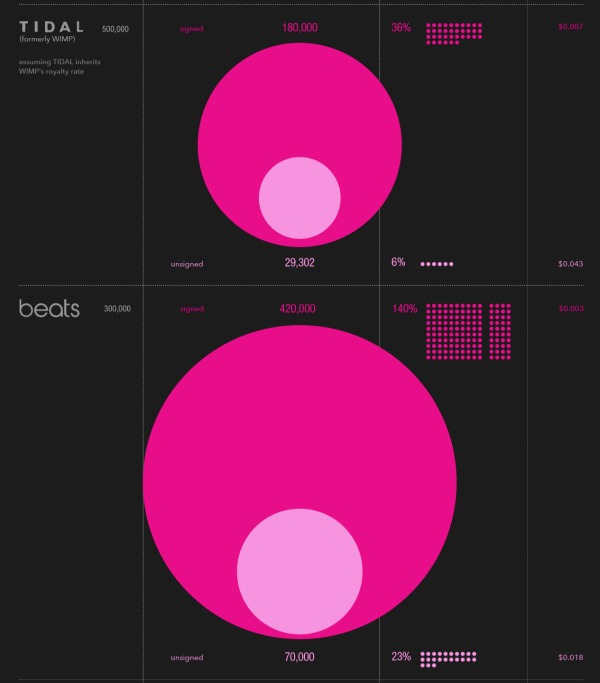 ---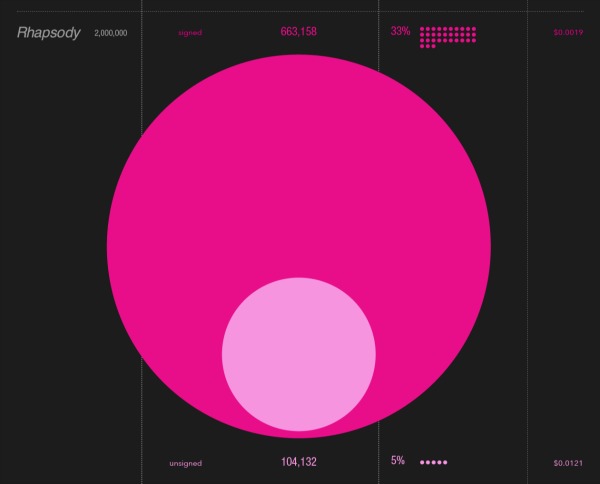 ---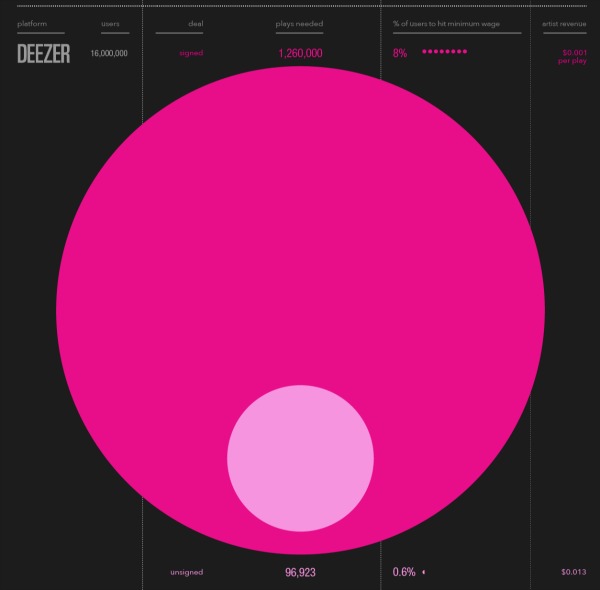 ---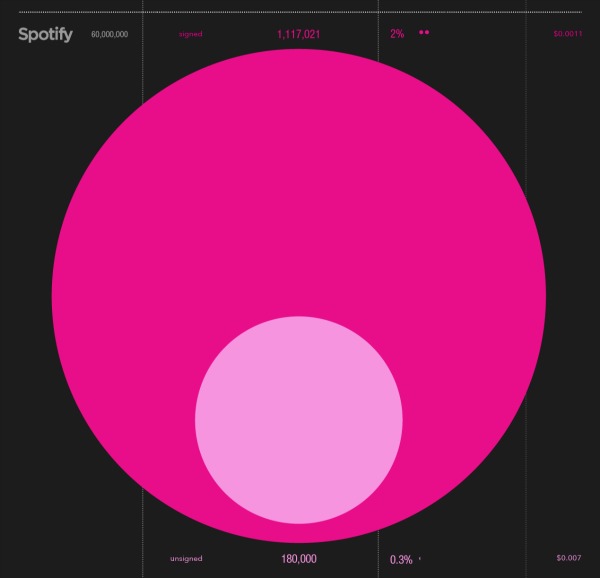 ---