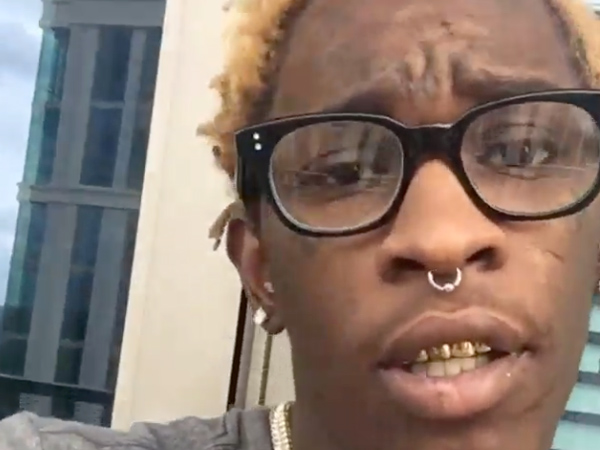 Earlier today, video surfaced of Lil Wayne telling his fans to not listen to Young Thug. This comes after a long dispute between Lil Wayne and his label, Cash Money Records. The label is run by Birdman, who has taken Young Thug under his wing. To further complicate things, Young Thug has always cited Lil Wayne as his favorite rapper.
Now Thug has responded to all the drama, and he says he looks up to Lil Wayne and would never beef with him. Watch his response below.
Young Thug's Carter 6 is coming April 17. Lil Wayne's Tha Carter V still doesn't have a release date.