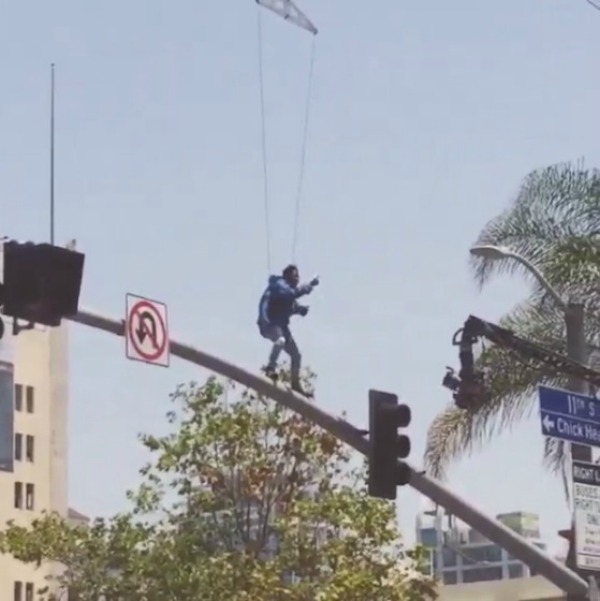 So far, 2015 has proven to be a really great year for music. Artists have begun to step up the quality of music again, as well as the quality of the accompanying videos. Just last month, Kendrick Lamar delivered some fun visuals for his single "King Kunta"—shot in his hometown of Compton. And last week, he appeared in Taylor Swift's video for "Bad Blood" which looked like it had the budget and direction of a major Hollywood movie.
It looks like Kendrick is almost ready to continue his run with engaging visuals because footage has surfaced of him shootinght his upcoming video for his next single "Alright." The fan-shot clips only show Kendrick rapping on top of a traffic light pole, but we can only imagine how crazy his next video is going to be when it's finally finished.
---
Watch some of the clips below.
---
---