Considering the amount of work Sam Smith has put in over the past year, it was unfortunate to hear that he suffered vocal cord hemorrhage in Sydney last month. Fans in Australia missed the UK crooner in their country after he canceled every remaining show on that tour.
Now, doctors in the United States are telling Sam he will need suspension microlaryngoscopy surgery to correct his problem and get him back to 100%, so it looks like folks looking forward to seeing him perform throughout the months of May and June will be left out in the cold.
Shows in Japan, France, the Rock in Rio Festival in Las Vegas, Hangout Music Festival and spot dates overseas will be cancelled, with the earliest dates he could come back after recovery being in July.
A crushed Sam Smith wrote a message on Facebook apologizing to his fans for the cancellations, in hopes that he could get back on that stage soon enough.
---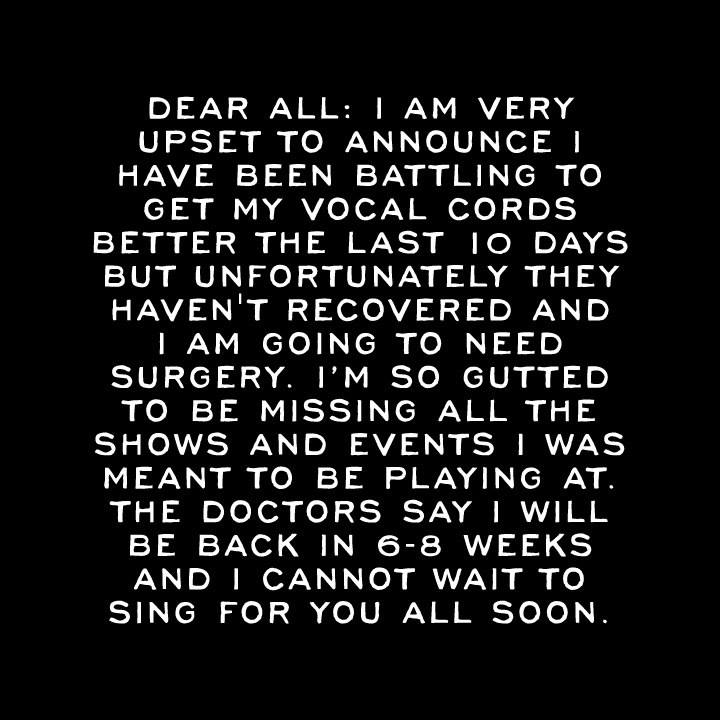 ---
 UPDATE: Sam Smith's voice is now back and ready to be heard. The singer on his way to a full recovery from vocal cord surgery and is making it up to his Australian fans by playing a few arena tour dates at the end of the year after cancelling the entire tour because of his injury. For those in Perth, Sydney, Melbourne, Brisbane and Adelaide, check out the dates and venues he will be playing at below.