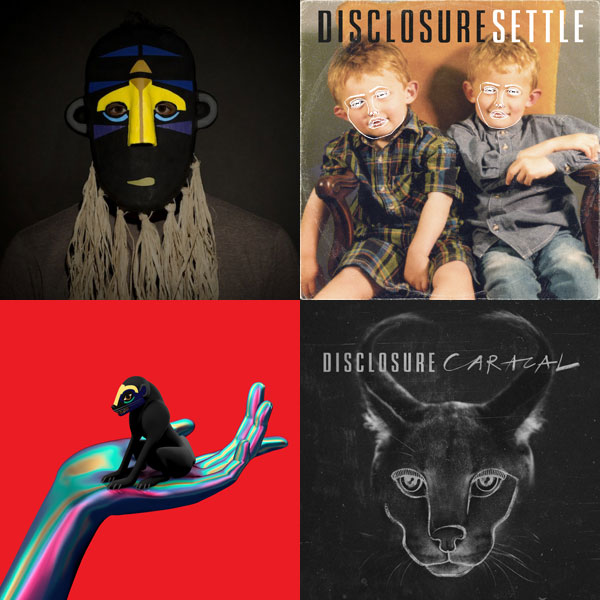 It's only but so long that an artist can remain quiet about things that bother them, especially when they feel that others are copying their work. And SBTRKT has had enough. After seeing news of Disclosure's new Caracal album and checking out the artwork for their sophomore effort, he has pointed out similarities between the themes and imagery of both his and Disclosure's first and second albums.
In a series of tweets, SBTRKT points to the mask and cat themes of their respective debut and sophomore albums. He also mentions that Disclosure's new single "Holding On" has a similar name to his 2012 release "Hold On." Finally, he references the similarities between Disclosure's festival Wild Life, and his own song "Wildfire."
SBTRKT's art director A Hidden Place also accuses the band of stealing his creative ideas, expressing a distaste for their work and calling it a "quick cut and paste" job.
What do you think of the covers once you look at them side by side? Is Disclosure blatantly copying SBTRKT's themes or is this all a coincidence?