In late 2011, a devoted individual made a sound, sane decision: tattoo "Drake" across her forehead. Evidently inspiring similar levels of loyal fandom in 2015, Skepta can now call himself a member of the exclusive club to which rappers who inspire permanent body ink belong.
Liam Scott, grime fan by day and hero by night, tatted the UK artist's name right below his waist line. A (possibly?) NSFW photo is located up above. While the expression actually acts as a memorable—if not extreme—testament to Skepta's rise in recent months, this man's significant other did not seem too pleased. She immediately called things off upon Scott confirming that, yes, he really did tattoo "Skepta" in his groin area.
We apologize for starting your week off with such saddening news. As for Mr. Scott, hold your head high, soldier. Never stop fighting the good fight. Below you'll find footage of Liam at the tattoo parlor as well as a screenshot of the fateful text from his girlfriend.
Related: It's 2015 and America is Finally Ready for Grime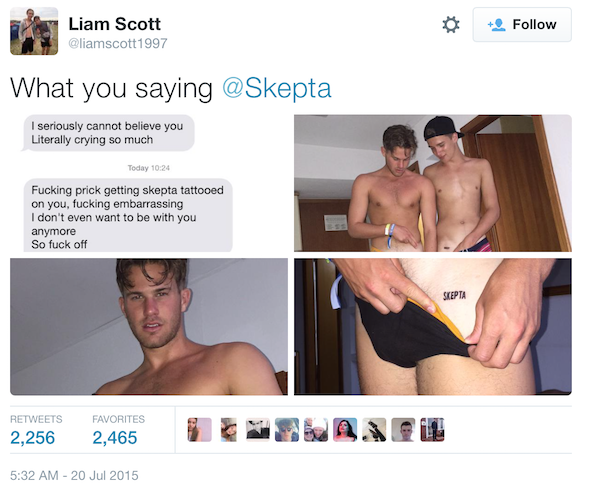 ---
For the doubters pic.twitter.com/hN9OE52R8Q

— Liam Scott (@liamscott1997) July 20, 2015
---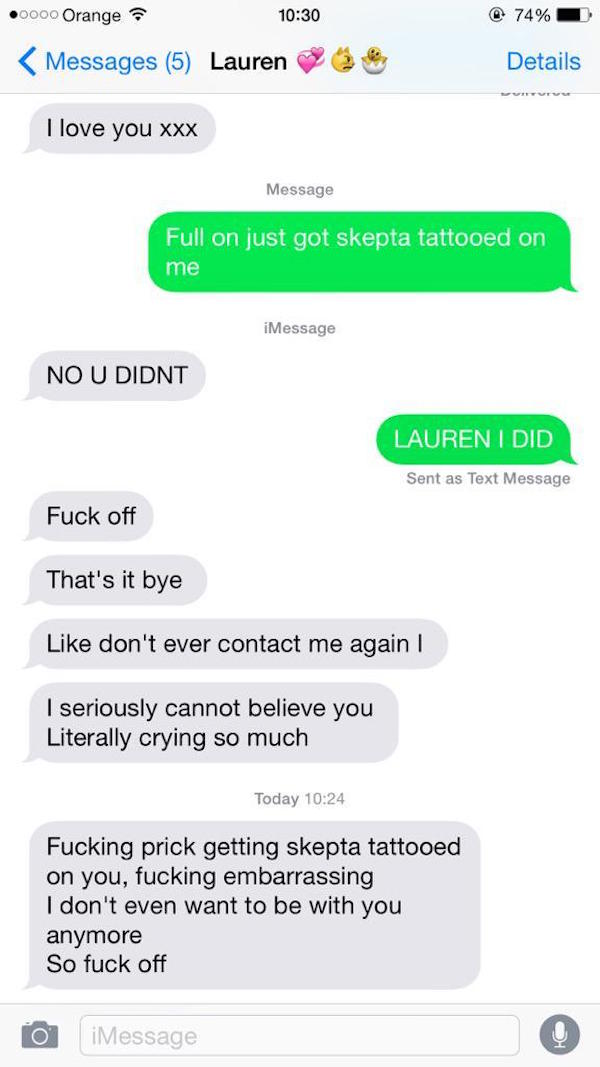 ---
UPDATE: It seems like this story finally circulated enough and found its way to Skepta. He responded and showed his support by simply telling Liam that there are "plenty more fish in the sea bro."