If you watched last night's MTV Video Music Awards, you know that one of the most entertaining parts of the night was when Kanye West took to the stage to accept his Video Vanguard Award. Kanye was candid and extremely passionate at the same time, and even though he trashed MTV and awards shows in general, TMZ reports that he may be considered to host the event next year.
According to the report, Kanye was only allotted two minutes for his speech, but he went on for 12 minutes and the control room was told not to interfere. "We're told after Kanye left the stage, an MTV big wig followed him to his dressing room and gushed about the spectacle," TMZ states.
When asked about the possibility of Kanye hosting the VMAs next year, a source told TMZ that it was "on the table."
---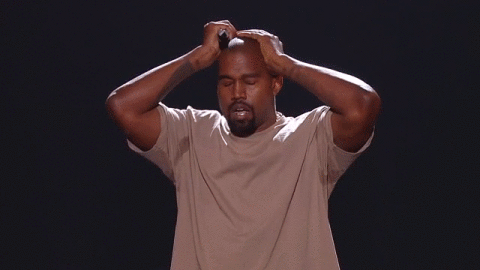 The first Video Music Awards took place in 1984, with Dan Aykroyd and Bette Midler as hosts. Other hosts have included Eddie Murphy, "Downtown" Julie Brown, Arsenio Hall, Dana Carvey, Christian Slater, Roseanne Barr, Dennis Miller, Chris Rock, Ben Stiller, Shawn and Marlon Wayans, Jamie Foxx, Jimmy Fallon, Jack Black, and Russell Brand. For several years, the show went un-hosted, but Miley Cyrus took over the duties in 2015.